Regulators consider early intervention to protect vulnerable investors
An international regulatory task force, co-chaired by the Australian Securities and Investments Commission (ASIC), says early intervention may be needed to protect vulnerable retail investors during pandemic market conditions.
The Retail Market Conduct Task Force (RMCTF) Report, released on Wednesday, highlighted a notable surge of retail investor interest in the share market during the pandemic lockdown. It also highlighted the recent experience of novice traders making high risk investment choices as well as scammers taking advantage of the COVID-19 pandemic.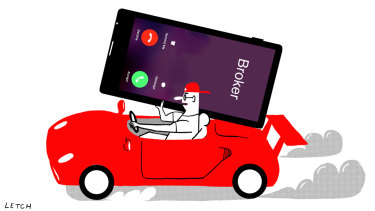 "In regulatory actions, authorities should consider the diversity of retail investor profiles and consider whether to specifically focus on any particular segment of investors who may be more vulnerable to conduct threats."
"Early identification, disruption and deterrence are key, and authorities should aim to take pre-emptive action around risk identification and mitigation before consumer losses occur and pro-actively address excessive risk taking," the report added.
The task force is composed of members of the International Organisation of Securities Commissions (IOSCO) and the report said some members have observed an increased investor susceptibility to (as well as an uptick in) problematic conduct, including aggressive advertising, mis-labelling of products and misleading disclosure.
"The current conditions are particularly fertile ground for fraudulent or scam activity by unregulated/fraudulent firms, and there has been an increase in reports of scams and investor loss in this period."
While some of these trends pre-date the pandemic they have been exacerbated by both the unprecedented level of market volatility during COVID, an increase in investors trading from lockdown and the level of financial pressure on both firms and investors, according to the report.
Australia's sharemarket performance highlights the volatility inexperienced investors have had to contend with. The ASX200 dropped more than 36 per cent from its February 20 top of 7162 points to its March 23 low of 4546 points.
It has since rebounded 46 per cent. In another sign of the unprecedented investor activity, average daily volumes for 2020 were about 30 per cent higher than 2019, according to Bloomberg data.
"In essence, the environment noted in case studies was informed by high market volatility, pressures created by reduced profitability for many firms, heightened financial and psychological pressures on firms and investors, combined with constraints posed by remote working on firms and regulators," said the report.
According to the report, the next step for IOSCO is to provide clearer guidance on what its regulator members are currently doing to successfully combat this misconduct in the retail investment sector.
In a statement noting the release of the report, ASIC said its priorities include "protecting consumers from harm at a time of heightened vulnerability, continuing to identify, disrupt and take enforcement action against the most harmful conduct and maintaining financial system resilience and stability."
Market Recap
A concise wrap of the day on the markets, breaking business news and expert opinion delivered to your inbox each afternoon. Sign up here.
Source: Thanks smh.com