A2 Milk looks to boost Chinese connections with $250m acquisition
Infant formula and milk seller A2 Milk has made a Christmas Eve acquisition of New Zealand dairy company Mataura in a deal it hopes will strengthen its relationships with key state-owned Chinese business partners.
A2 told shareholders on Thursday morning it had entered into a binding agreement to acquire 75 per cent of Mataura Valley Milk (MVM), which produces a number of nutritional and milk powders. The deal had been foreshadowed by A2 which confirmed it had begun discussions in August.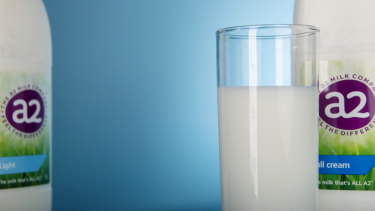 The stake will cost A2 $NZ268.5 million ($250 million) and will be funded from the company's existing cash reserves. The remaining 25 per cent of Mataura will retain the ownership of current majority shareholder, China Animal Husbandry Group (CAHG).
CAHG's parent company is the state-owned China National Agriculture Development Group, which also owns a logistics and distribution company in Shanghai which is a key partner for A2 Milk.
A2 Milk has previously flagged its desire to increase its direct sales into China after the company's key daigou reseller channel collapsed due to COVID-19, prompting a near half-a-billion sales downgrade earlier this month.
Chief executive Geoff Babidge said the deal with Mataura and CAHG would be key to establishing a strong base of operations in New Zealand, along with forging a deeper bond with A2's Chinese partners.
"MVM provides a unique opportunity to acquire a new world class nutritional products manufacturing capability in New Zealand, alongside a highly respected China state-owned enterprise in China Animal Husbandry Group," he said.
"We have worked closely with CAHG and MVM over recent months and have developed relationships with both teams that we are confident will provide a strong foundation for the business going forward."
CAHG will assist A2 with regulatory affairs and market access in China, which the company has said increases the strategic value of the deal. Mataura also owns a near-new processing plant north-east of Invercargill in a region known as Southland, a developing dairy area.
A2 plans to convert Mataura into a manufacturer of canned infant formula over the next two to three years, which will cost the business $112 million as a blending and canning facility will need to be built.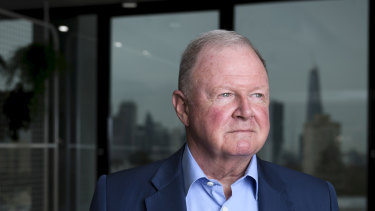 In the interim, Mataura will continue to manufacture its current nutrition and milk powders, during which the business will operate at earnings break-even, with plans to become profitable by the 2025 financial year.
"CAHG welcomes the A2 Milk Company as a strategic partner as both companies share the same vision of creating large scale world-class nutritional manufacturing at MVM," Mataura chairman Tingwu Xue said.
"A2 Milk already works closely with our sister company China State Farm and is well respected in the China market."
The acquisition is subject to approval from the New Zealand Overseas Investment Office, with completion expected in May.
Source: Thanks smh.com