Tech, property push ASX up 0.6% to six-week high
Summary
The ASX200 shook a weak Wall Street lead to push 0.6% ahead to a new six-week high. Tech, property, and mining stocks gained
US markets ended slightly lower overnight, pulling back from all-time highs. The Dow dropped 0.3%, and the S&P500 and Nasdaq were each down by 0.1% 
EML Payments led tech sector gains, adding as much as 12.8% to a record $5.80 following news it would be entering the open banking market in Europe 
Cleanaway deal c'est horrible, claims French rival
By

Colin Kruger



The reverberations from Cleanaway's plans to buy the local assets of French waste giant Suez continued overnight with Suez's spurned paramour Veolia slinging all sorts of accusations at its target.
This included the accusation Suez was selling ASX-listed Cleanaway its recycling assets on the cheap.
"In contradiction with its communication and to the detriment of its shareholders, Suez still seems to want to do everything possible to make it impossible to reach an agreement with Veolia," it said in a release to the French stock exchange where both companies trade.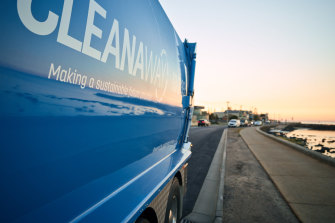 "This sale is being made on terms that are contrary to the interests of Suez, which is depriving itself of a profitable asset in an attractive region, and to the interests of its shareholders, as the sale can only have a negative impact on Veolia's offer," said Veolia.
It said the sale contains only one certain provision: "Namely the transfer to Cleanaway of a number of significant and very profitable assets, without any competition, and at a knock-down price of $501 million (6.8x the normalised EBITDA published by Cleanaway)."
Cleanaway has agreed to buy the Australian recycling assets of Suez Groupe for $2.5 billion.
Tuesday's announcement said Suez is able to terminate the deal by May 6, 2021 if it reaches an agreement with Veolia.
It may also terminate by April 26 if a superior offer for Suez Australia is made and not matched by Cleanaway. If Veolia successfully bids for Suez, a Plan B would allow Cleanaway to acquire the Sydney-based assets from Suez for $501 million.
Veolia said it continues to use all legal means to prevent the sale of these strategic assets and, if necessary, to have them cancelled.
It said it also reserves the right to request a management assessment of this agreement, which is abnormally advantageous for a foreign operator competing with Suez and Veolia.
"In spite of the stubbornness of Suez's management, which continues to resort to procedures that make neither industrial nor financial sense, and this despite a call to order from the AMF and the hand extended by Veolia, the Group continues to propose to Suez to discuss its project calmly," said Veolia.
JP Morgan, which has an Overweight recommendation and a $2.55 price target on the stock, has described the deal as a transformative transaction.
"We view the transaction as compelling for Cleanaway given Suez's prized infrastructure assets, in particular the Sydney metro Post Collection assets which has been a material gap in Cleanaway's national footprint, a clear focus of its Footprint 2025 strategy."
Cleanaway shares were 3.1 per cent lower at $2.47 in early trade. The company gained 15.9 per cent in value on Tuesday.
ASX adds 0.5% as tech and property stocks shine
By

Alex Druce



The Australian sharemarket reached a new six-week high in early trade as technology and property stocks drove early gains.
The benchmark ASX200 added as much as 0.5 per cent to peak at 6921.8 this morning – its highest since February 17.
Local shares shook a weak Wall Street lead to push ahead.
Banking stocks were weaker, with Commonwealth Bank the only of the Big Four to push higher.
Iron ore prices rose, but BHP was subdued, down 0.1 per cent. Rio Tinto gained 0.5 per cent and Fortescue Metals 0.3 per cent.
Energy stocks were up by a collective 0.5 per cent on an overnight oil price rise.
Westpac's risk governance plan gets APRA tick
By

Clancy Yeates



Westpac says a plan it has developed in response to a court-enforceable undertaking has been approved by the banking regulator.
The bank, which was forced into an enforceable undertaking last year, on Wednesday said it had been required to submit an "integrated plan" outlining its plans for fixing risk governance problems.
Westpac said it had hired the consultancy Promonotory to provide quarterly assurance on how the bank was improving its governance and risk management.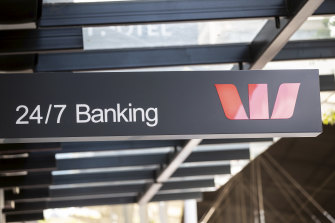 Westpac chief executive Peter King said: "Our integrated plan outlines a comprehensive program of work to ensure the bank's risk culture and risk governance meet the high standards expected of us."
"We have made progress on improving our management of risk over the past 12 months, however there is much more work to do to ensure sustainable change."
Shares in the $90.5 billion lender closed at $24.70 on Tuesday. Westpac's stock has gained 27.5 per cent this year so far.
Consumer confidence sags on Brisbane lockdown, Jobkeeper end
By

Alex Druce



New COVID-19 cases, the snap Brisbane lockdown and the end of JobKeeper combined to drag consumer confidence down 4.6 points last week.
ANZ senior economist Catherine Birch says this is the largest fall since late-March 2020.
"Not even the Easter long weekend could cheer us up; in fact, in four of the five years pre-COVID, confidence declined over Easter," Ms Birch wrote on Wednesday.
Queensland recorded the sharpest drop of 11.2pts, even though the three-day Brisbane lockdown ended on Thursday, but all other states bar South Australia also recorded declines.
"History shows that confidence tends to bounce back quickly once lockdowns lift though, so we should see confidence improve over coming weeks," Ms Birch said.
"It's possible, however, that the end of JobKeeperon 28 March will have a more prolonged effect on confidence."
EML Payments makes open banking acquisition
By

Alex Druce



EML Payments is set to enter the European open banking market with the acquisition of Sentenial Limited and its wholly-owned subsidiaries – including its open banking product Nuapay.
The $1.9 billion EML on Wednesday told investors it will purchase Sentenial for an upfront enterprise value of €70 million ($108.6 million), plus an earn-out component of up to €40 million ($62.1 million).
The ASX firm said the acquisition will broaden its payment offerings to include non-card, non scheme products to its platform to address customer demand.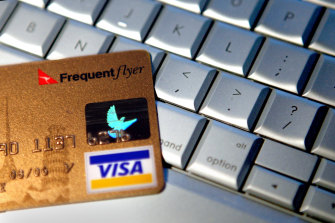 It said Sentenial had an attractive customer base across banking, corporate and software industries, including 4 of the top 7 banks in the United Kingdom and some of the largest merchant acquirers in Europe.
"EML continues its growth as one of the largest FinTech enablers in digital banking, prepaid and open banking globally," the company said in a release.
"Combining the EML & Nuapay platforms and capabilities is an opportunity to deepen customer relationships, enter new industry verticals and diversify our revenue
streams".
EML said it expects to process in excess of $90 billion annually post-acquisition.
EML shares were $5.14 before trade on Wednesday and are up 23 per cent this year so far.
The company has more than doubled in value over the past 12 months.
Jeff Bezos, Elon Musk top Forbes' record-setting billionaire list
By

Sheila Dang



Forbes' annual world's billionaires list includes a record-breaking 2755 billionaires, with Amazon founder Jeff Bezos topping it for the fourth consecutive year, the media company said.
The ranks of the ultra-wealthy are expanding after a year in which the coronavirus pandemic upended world economies and threatened the livelihoods of people across the globe.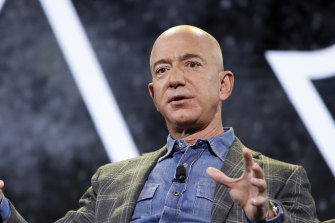 This year's billionaires are worth a combined $US13.1 trillion ($17.1 trillion), up from $US8 trillion last year, Forbes said.
"The very, very rich got very, very richer," said Forbes' Chief Content Officer Randall Lane.
Tesla Chief Executive Elon Musk jumped into second spot on the list, up from 31st last year.
Bernard Arnault, chief executive of luxury goods firm LVMH, Microsoft founder Bill Gates and Facebook Chief Executive Mark Zuckerberg round out the top five of the world's richest billionaires.
Reuters
'Truly special': Canva's valuation rockets to $19 billion
By

Cara Waters



Australian graphic design startup Canva has hit an on paper valuation of $US15 billion ($19.7 billion) after securing a new round of funding from major US investment funds.
The latest investment of $US71 million was led by US investment firm Dragoneer, Australian venture capital firm Blackbird Ventures, Scott Farquhar and Kim Jackson's Skip Capital and US investment firm T. Rowe Price.
The milestone comes with Canva on track to turn over $US500 million this financial year, a 130 per cent increase, buoyed by the shift to remote collaboration driven by the coronavirus pandemic.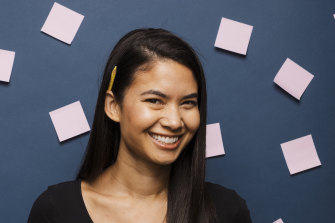 The startup has more than 55 million active users and is profitable, a rarity for fast growing technology startups.
Canva was founded by Melanie Perkins, Cliff Obrecht and Cameron Adams in 2013 and aims to allow anyone to easily design products including greeting cards, posters, websites and presentation slides.
Packer steps out of the shadows to put his Crown stake on the block
By

Elizabeth Knight



Opinion
James Packer's announcement that he is open to offers for his 37 per cent stake in Crown is less of a statement and more of an understatement.
Coming as it does from the billionaire who has been trying for years to find an exit strategy, there will be few in the industry surprised by Packer's latest proclamation. But for whatever reason the casino mogul has decided to advertise his intentions, just in case there was any doubt.
In doing so Packer is also signalling that he would undertake an assessment of any offer for Crown independently of the views of the Crown board. It's a position that makes more sense than his previous statement that he would be guided by the will of Crown's executive chairman, Helen Coonan.
What is even more interesting about the statement from Packer's private company, Consolidated Press Holdings (CPH), on Tuesday is his choice of advisor – Moelis Australia.
The Australian Moelis operative spearheading the advice team locally is its joint chief executive Chris Wyke – a deal maker widely considered as one of the sharpest intellects in the business. But Packer's pick of Moelis is far more likely to have been about getting access to the company's US founder Ken Moelis – who over the years has been a close and trusted confidant of Packer.
Wall Street wrap: US markets ease from record highs
By

Damian J Troise

and

Alex Veiga



A wobbly day of trading on Wall Street left stocks slightly lower, pulling the market back from the all-time highs it reached a day earlier.
The S&P 500 snapped a three-day winning streak, slipping 0.1 per cent after wavering between small gains and losses much of the afternoon. Stocks within the benchmark index were nearly evenly split between gainers and losers. Technology and health care stocks accounted for much of the decline.
Financial stocks fell as bond yields eased. That countered broader gains from companies that are depending on continued economic growth to recover. Oil prices rose.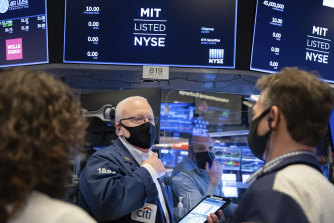 Much of the gyrations within the market lately are occurring as Wall Street assesses the health and speed of the economic recovery.
There's been strong support for many of the sectors and companies beaten down by the pandemic as vaccine distribution helps businesses reopen, while government stimulus helps shore up businesses in the interim.
Even as that shift occurs, technology and other stocks that benefitted from the shutdowns still look fundamentally strong, said Jeff Buchbinder, equity strategist at LPL Financial.
"We're seeing this battle play out here in markets every day," he said. "That's going to drive some churn."
The S&P 500 lost 3.97 points to 4,073.94. The Dow Jones Industrial Average fell 96.95 points, or 0.3 per cent, to 33,430.24. Both indexes set all-time highs Monday. The tech-heavy Nasdaq composite slipped 7.21 points, or 0.1 per cent, to 13,698.38.
Bond yields fell. The yield on the 10-year Treasury slipped to 1.65 per cent from 1.72 per cent late Monday.
That helped pull banks lower, as they rely on higher yields to charge more lucrative interest on loans. JPMorgan Chase fell 0.7 per cent.
Investors have been weighing concerns about higher inflation as the economy grows, along with expectations that retailers and other service sector stocks will make solid gains as the world moves past the pandemic and returns to some semblance of normalcy.
AP
ASX futures up 3 points, or 0.04 per cent, to 6863.0
Aussie dollar +0.2% to 76.66 US cents
Wall Street: S&P 500 -0.1%, Dow -0.3%, Nasdaq -0.05%
Europe: Stoxx 50 +0.6% FTSE +1.3% CAC +0.5% DAX +0.7%
US 10 year bond yield 1.66%, Australian 10 year bond 1.74%
Brent crude +1% to $US62.77 a barrel, US oil +1.2% to $US59.34 a barrel
Iron ore +1.4% to $US170.90 a tonne
Spot gold +0.9% to $US1743.33/oz
Bitcoin flat at $US58,064
Source: Thanks smh.com