ASX to build on post-COVID high; Wall Street choppy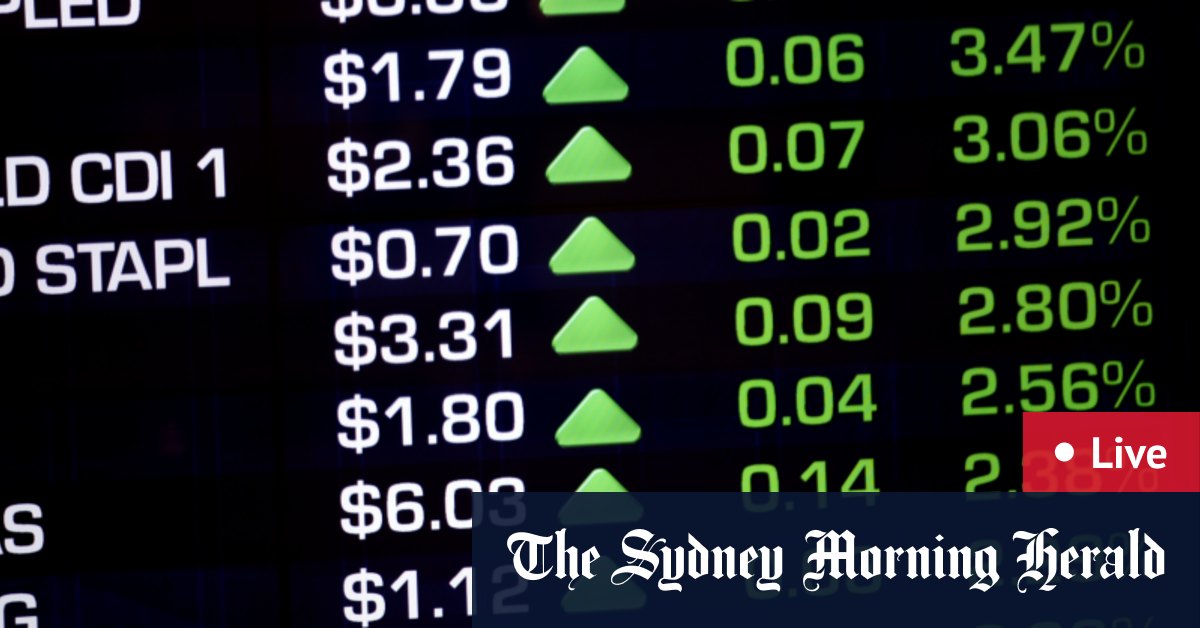 Summary
SPI futures are up 0.5% and pointing to more gains for the Australian sharemarket, which closed at a 13-month high of 6928.0 on Wednesday
Wall Street was mixed overnight. The S&P500 rose 0.1% and hit a new all-time high, while the Dow also gained 0.1%. The Nasdaq shed 0.1%
Iron ore gained another 1.6% to hit $US173.63 a tonne. Brent crude rose 0.4% to $US62.99 a barrel and US oil was up 0.4% to $US59.54
Leading mortgage brokers say banks are cautiously taking the brakes off home lending and removing extra checks on borrowers that were introduced at the height of COVID
ASX futures up 36 points, or 0.5 per cent, to 6935.0 at 8.30am AEST
AUD at 76.13 US cents
Wall Street: Dow +0.05%, S&P500 +0.15%, Nasdaq -0.07%
Spot gold flat at $US1737.76 an ounce
Brent crude +0.4% to $US62.99 a barrel, US oil +0.4% to $US59.54 a barrel
Iron ore +1.6% at $US173.63 a tonne
10-year yield: US 1.67%; Australia 1.74%; Germany -0.33
Bitcoin +0.3% to $US56,419.25
Good morning folks, and welcome to Markets Live.
Alex Druce is in the chair again today and raring to go. Drop him a line in the comments if you spot something interesting.
The ASX is expected to build on yesterday's 13-month high, even after a mixed session overnight on Wall Street.
Iron ore and oil improved, while gold and Bitcoin were flat.
This blog is not intended as financial advice.
Source: Thanks smh.com