Omicron a 'clear risk' to pay rises in 2022, say leading economists
Economists are warning the rate of wage growth this year may end up below expectations as the Omicron variant of COVID-19 pushes up case numbers and threatens to disrupt Australia's economic recovery.
After years of stagnant wage growth, economists had been predicting wages would rise by more than 2 per cent during 2022. But those forecasts may be under review, or pushed back to 2023, as economic activity takes a turn for the worse amid supply chain woes and staffing problems sparked by the rapid spread of the virus.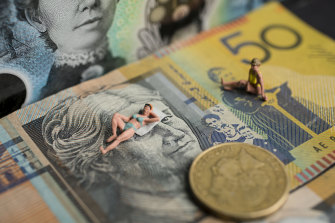 "If we have another severe disruption – either because cases continue to rise rapidly and people self-regulate their behaviour so they become more cautious, or alternatively, the authorities get to the point where they say there are too many cases here … and we go into some sort of lockdown – then you have another setback in the economy," AMP Capital chief economist Shane Oliver told the Sydney Morning Herald and The Age.
"That's probably the main risk to this, that it slows things down [and] we end up with a more subdued profile for wages [2.25 per cent instead of 2.75 per cent]."
Pockets of Australia's workforce have had their employment interrupted as the exploding number of COVID-19 cases sent workers – and their close contacts – into isolation. Christmas Eve saw more than 80 flights cancelled as isolating airline staff were forced to give up their shifts, while small businesses and food retailers have been smacked by staff shortages at all levels along the supply chain.
An economy under stress threatens to stymie wage rises, an issue that policymakers have been trying to tackle for years. Wages have been in the doldrums for nearly a decade: in the June quarter of 2020 wages lifted by merely 0.2 per cent, the lowest growth in 23 years. The purchasing power of Australians has also diminished over time, with inflation outstripping wage growth.
The slowdown in wage growth has been driven by a combination of post-global financial crisis macroeconomic factors such as lower inflation; falls in productivity and job-switching; stubbornly high levels of underemployment; and a drop in trade since the end of the mining boom.
The Reserve Bank's November monetary policy statement indicated it expected wage growth to pick up "only gradually" at a rate of "above 2 per cent" for 2022 and then around 3 per cent for 2023. Treasury is less optimistic, forecasting 1.5 per cent growth for the 2021 financial year ending June 30, but then 2.25 per cent for the 2022 financial year.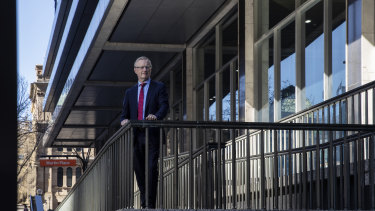 NAB senior economist Gareth Spence said the economic fallout caused by the highly transmissible variant could see pay rises delayed.
"I think [Omicron] is a clear risk," he said. "If we saw disruptions to activity again – shutdowns, which is not really the base case at this point, we think about it the same way as Delta – we wouldn't see wages fall, we wouldn't see zero growth, we will just see that pick-up happen slightly later."
Despite this, however, the major bank is maintaining what Mr Spence describes as an "optimistic" forecast of 2.8 per cent wages growth by the end of 2022, higher than both the RBA and Treasury's predictions.
"The last time wage growth reached 2.8 per cent was 2013," he said. "We're starting from quite a soft starting point, but we do see it picking up."
University of Melbourne Professor of economics Jeff Borland said the unemployment rate, currently at 4.6 per cent, would need to drop even further down to 4 per cent or below in order for wages to rise. The Reserve Bank sees this happening only "by the end of 2023", while Treasury doesn't believe the unemployment rate will dip below 4.5 per cent even as late as the 2024 financial year.
'It seems inconceivable to me … that Omicron won't cause some drag on economic activity.'

Jeff Borland, Professor of Economics, University of Melbourne
"That will only happen if we have across-the-board growth in economic activity and employment," Professor Borland said. "It seems inconceivable to me … that Omicron won't cause some drag on economic activity in Australia due to the same sort of causes we've seen before – the fear effect – people don't want to engage in activities as much as they would if the virus wasn't around."
However, independent economist and former Gillard government economic adviser Stephen Koukoulas anticipates a surge in wages growth despite the Omicron variant posing a "big risk" to the economy and jobs.
"For the private sector, where there is a tendency for wages to be more market-driven, I think there is a coiled spring of wages growth about to be unleashed. There are skills shortages, firms are paying up to attract new talent and even to retain staff – this will show up in the private sector wages data through the next year," he said.
"Omicron is clearly a big risk to the economy and jobs – but on the assumption it is reasonably well contained, the disruption to the labour market is unlikely to be long lasting."
While most economists are generally in agreement that there will be a lift in wages of some sort this year, Australia Institute's Centre for Future Work director and economist Jim Stanford pointed out that any rise would not necessarily benefit all workers. Analysis from the left-leaning think tank from late 2020 found that the majority of jobs lost during the pandemic were casual and part-time gigs – which also account for most new jobs created once the economy began to recover.
"In short, insecure work is coming back with a vengeance. That also makes it unlikely that Australians will feel confident enough to demand a big wage increase," Mr Stanford said. Moreover, the structural forces that underpin wage growth pre-date COVID and are simply not in place, he said.
"To get higher wages, we need stronger minimum wages, more collective bargaining, and an end to wage freezes and caps in the public sector. We also need to create more stable, secure jobs, in which workers have more confidence to ask for a wage increase. That can't happen in casual or temporary jobs, where workers have no stability and no bargaining power."
The Business Briefing newsletter delivers major stories, exclusive coverage and expert opinion. Sign up to get it every weekday morning.
Source: Thanks smh.com