Coal miner New Hope's CEO in shock resignation
The chief executive of Australian coal miner New Hope has abruptly resigned after just 18 months in the job, and will depart the business immediately.
Reinhold Schmidt, who joined the $1.8 billion ASX-listed coal miner in August 2020, has handed in his resignation following a "short period of personal leave", the company said on Friday.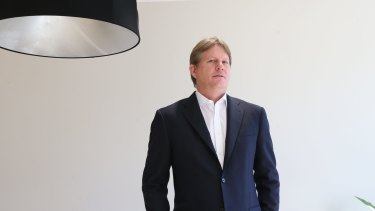 New Hope chairman Robert Millner said Mr Schmidt had led the company through a turbulent time for the business and the wider coal mining industry including a severe downturn in demand and prices for the fossil fuel.
"We are grateful to Mr Schmidt for his contributions to the business and wish him well in the future," he said.
Coal miners across the globe were hit hard in 2020 as the shock of the pandemic pummelled prices and a diplomatic feud led to China banning Australian coal shipments. The sector has also been under mounting pressure as concerns about fossil fuel's contribution to climate change cause investors to flee, while an agreement endorsed by 200 countries at last year's United Nations summit in Glasgow included for the first time a pledge to reduce coal-fired power to avert catastrophic levels of global warming.
However, in a sign of the fossil fuel's enduring near-term demand, coal prices rallied in 2021 amid a sharper-than-expected post-pandemic rebound in economic and industrial activity colliding with global supply shortages.
New Hope, which sunk to a $156 million loss in 2020, returned to profit last year on the back of the rebound in coal prices.
The board on Friday said New Hope's chief financial officer, Rob Bishop, would be appointed acting chief executive.
"The outlook for the company is positive, and the board looks forward to working with Mr Bishop and the leadership team to successfully deliver the company's purpose and strategy," Mr Millner said.
Despite coal's improving near-term outlook, the fossil fuel's long-term future is less certain and depends largely on how aggressively countries seek to decarbonise. Following a series of 2050 net-zero pledges made by Australia's top coal consumers including Japan and Korea, modelling by the Reserve Bank has calculated that Australia's coal exports could collapse as much as 80 per cent by 2050 under scenarios in which global temperature rises are kept below 2 degrees.
Source: Thanks smh.com