'Consumer squeeze': Spending slowdown to test retail value
Martin Kirby is watching consumer spending trends very closely.
The owner of the Japanese denim seller Urahara is no stranger to the challenges of operating an independent retailer, having weathered Victoria's pandemic lockdowns over the past two years. Having carved out a niche selling ethically sourced, built-to-last clothing from his store in the Melbourne suburb of Collingwood, Kirby is now thinking about how to position his brand to shoppers rethinking their spending habits.
"To be honest I'm definitely worried about it," he said. "I don't want people be priced out of good clothes."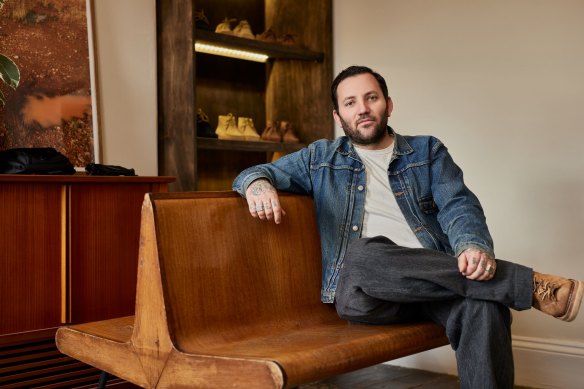 The store's clothing doesn't ever go on sale and is priced to reflect the expectation that products will last for several years – the company's pants and trousers start at $300 a pair. But at a time of rising cost of living pressures, Kirby is considering how to better frame the value of his products to customers.
"We might have to try to ramp up the education in a way," he said. "The cost-per-wear makes them really cheap if you're going to wear them for the rest of your life."
After two years punctuated by COVID-19 lockdowns, Australian shoppers have come out of the blocks strong, breaking records for monthly national spending in the first half of the year.
But the combination of rising interest rates and inflation has sparked warnings the music will stop in the lead-up to December, with smaller, independent brands likely to feel the pinch first.
Australia's biggest bank, Commonwealth Bank, issued some stark reminders last week about the challenges still to come, when chief executive Matt Comyn predicted falling house prices will further impact confidence over the next few months.
Meanwhile, Data on spending intentions in the lead-up to Father's Day is also hinting at shoppers being more circumspect. A survey of more than 2,000 consumers by the Australian Retailers' Association and Roy Morgan shows that among those buying gifts for family, 42 per cent said cost of living challenges would impact how much they spent.
Father's Day spending is expected to hit $735 million this year, and while that's a small increase on 2021, the figure is almost 8 per cent lower than what was previously forecast.
Australian Retailers' Association chief executive Paul Zahra said the drop in spending forecasts is not surprising.
"The concern is with inflation yet to peak, and cost of living challenges likely to worsen before they get better, consumers will be squeezed even further when it comes to their discretionary purchases," he said.
Investors and analysts will get a better view of the overall spending outlook over the next two weeks as the country's largest retailers start to report their 2022 financial results.
The lead-up to earnings season has sent mixed messages to investors, with companies like Myer and JB Hi-Fi previewing strong profits off the back of continued sales momentum, both in store and online.
Analysts will be listening closely for comments from executives on what spending will look like in the near future. A recent spate of earnings downgrades from major US retailers is being taken as an indication that a slowdown could be coming.
Companies like Walmart have warned inflation is forcing shoppers to spend more on household necessities and less on discretionary products – a trend which could also play out in Australia in the coming months.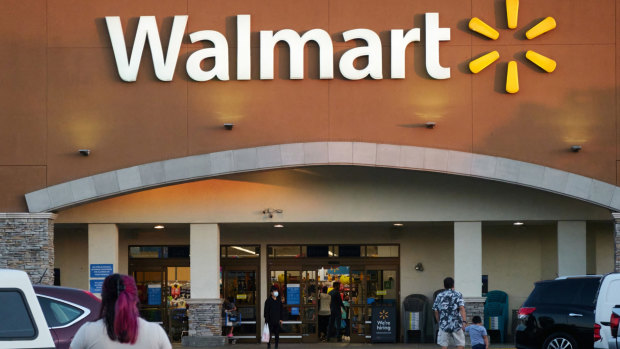 "We remain cautious regarding trading for Nov-22 onwards as the cumulative impact of cost of living pressures will have a greater impact, plus the expected return of the full fuel excise," the equities team at UBS said in a note to clients last week.
There's some evidence of bright spots for businesses if they can position themselves well, however. The rise of the circular economy and the search for value suggest that many shoppers are making purchasing decisions with long-term value in mind.
Last week Australian eBay boss David Ramadge pointed to the strength of the second hand luxury goods market on the marketplace platform, including growing sales of Chanel bags. Meanwhile, more than half of those surveyed by the Australian Retailers' Association this month said they want to buy Father's Day gifts that are environmentally friendly.
For Kirby, the hope is that shoppers will look to spend their cash with retailers in their local communities – a trend he saw play out last year and hopes will continue.
"It [spending locally] definitely goes a long way for small business and it's rewarding for customers. I saw more of that last Christmas, for sure."
Despite the big task of competing with larger retailers, Kirby says he's confident in Urahara's offer – and is taking a long-term view.
"It has been really challenging, but I'm very confident and happy to stay the course."
The Business Briefing newsletter delivers major stories, exclusive coverage and expert opinion. Sign up to get it every weekday morning.
Source: Thanks smh.com