BHP target Oz Minerals hits go on $1.7b nickel mine
ASX-listed miner Oz Minerals has committed to building its $1.7 billion West Musgrave copper-nickel project in WA, just six weeks after it rejected an $8.4 billion takeover bid from resources giant BHP as opportunistic.
The Adelaide-based miner said it plans to start production at the remote WA desert site near the NT and SA borders in late 2025 when it predicts the nickel market buoyed by demand for electric vehicle batteries will enter a sustained period of undersupply.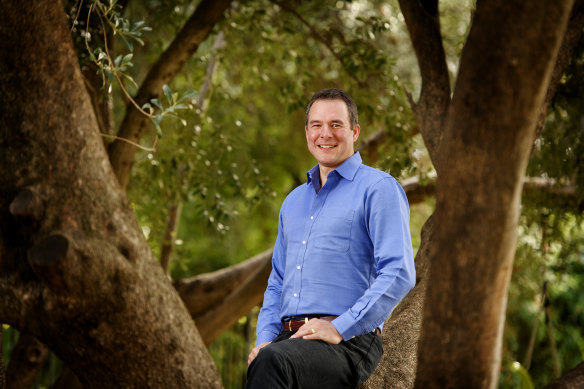 Oz Minerals chief executive Andrew Cole said the decision unlocked one of the largest undeveloped nickel projects in the world and production costs were expected to be in the bottom quartile.
The construction cost of $1.7 billion excludes power generation, the truck fleet and worker's accommodation that will be provided by third parties.
The cost to build West Musgrave has risen $600 million since late 2020 but the updated design has a 12 per cent higher ore processing capacity of 13.5 million tonnes a year and substantially higher nickel and copper production in the first five years.
Oz has secured a $1.2 billion 18-month bridging loan facility to support early construction while it considers long-term funding options that include partners wanting to secure offtake for the materials they need to decarbonise.
Recent reports have speculated that BHP may wait for the West Musgrave final investment decision before making a second move at Oz after its $25 a share offer in early August fell flat.
Four-trailer road trains will truck West Musgrave output about 800km along largely unsealed roads to a hub at Leonora where product for export will be railed 600km south to the port of Esperance.
The rail route passes through Kalgoorlie where BHP's nickel smelter could be a customer for Oz Minerals.
BHP chief executive Mike Henry has focused his mining giant on pursuing "future-facing" minerals needed to move away from fossil fuels.
Renewable energy from wind and solar will supply 80 per cent of West Musgrave's power, but the initial truck fleet will be diesel-powered units with the option of a transition to electric haulage at when the initial engines are due to be replaced. Oz plans to achieve net-zero emissions by 2038.
Friday's announcement followed the signing of a land access agreement with the Ngaanyatjarra people the day before.
The Oz Minerals share price was up 1.1 per cent mid-Thursday to $26.35.
The month before BHP's August 6 non-binding proposal to takeover Oz Minerals its share price had averaged $17.67 a share.
Source: Thanks smh.com