City hotels get a sporting chance as finals kick off
Hotels are getting ready for a big boost in occupancy as football and rugby fans flood Melbourne and Sydney ahead of grand final matches.
This weekend's AFL grand final in Melbourne between the Sydney Swans and Geelong Cats has filled hotel rooms across the city, with midweek bookings already at 78 per cent.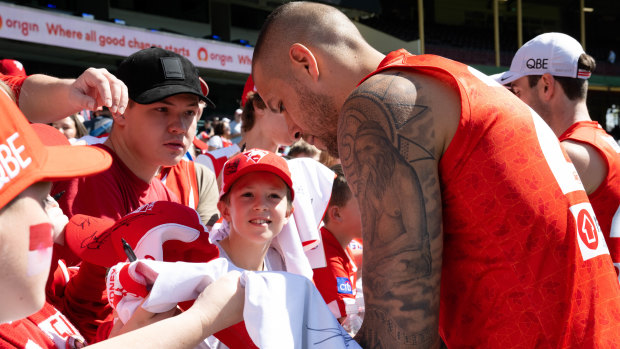 Occupancy for Sydney's NRL grand final on Sunday week already sits at about 62 per cent and will rise rapidly if Townsville fans get a chance to watch their team play.
Friday night occupancy in Townsville was 92 per cent as the town hosted the Parramatta Eels' qualifier against the North Queensland Cowboys, data analytics provider STR said.
Since the Omicron wave started to pass and government restrictions were loosened in March, demand for hotel rooms across the country has broadly recovered, STR regional director Matthew Burke said.
A steady rise in travellers and a resurgence in activity across the sector is prompting new hotel openings.
'We are starting to see occupancies increase in the cities.'

Accor Pacific chief executive Sarah Derry
On Wednesday, Accor Pacific chief executive Sarah Derry opened the group's 400th hotel, launching the heritage-listed The Porter House Hotel – MGallery in Sydney.
Accor, the country's biggest chain, said bookings are at pre-COVID-19 levels as events such as the football, rugby, horse racing and, next year, the tennis and Formula 1 Grand Prix drive growth.
Derry said the opening of The Porter House Hotel is part of a large-scale expansion of Accor in the Pacific, with 11 new hotels scheduled to open before the end of 2023.
They include the debut of the 25hours brand in Australia, new airport hotels at Melbourne and Auckland airports, and another heritage restoration in Sydney, Hotel Morris, which is being created out of the 1929-built former West End Hotel in Pitt Street.
"While Sydney and Melbourne have a number of new developments and new supply coming in, ultimately people want to have experiences and want to come back to the cities," Berry said.
"We are starting to see occupancies increase in the cities. And what's driving that is conferences coming back and a demand for good food and beverage offerings. So, it is finally improving and that's good news," Derry said.
Accor's Melbourne hotels are 90 per cent full for this weekend's AFL Grand Final.
Burke said that from April this year, demand had risen to about 90 per cent of pre-COVID levels, in 2019.
"Over the last two months demand has softened but that does reflect the winter surge of COVID and expected weakness in traditionally the softest demand months [of the year]," he said.
Average room rates charged by hotels are rising strongly off the back of labour shortages, inflation and pent-up demand from delayed events.
"Rates are consistently 30-35 per cent higher than the same week of 2019," Burke said.
Occupancy rates in Melbourne's hotels averaged nearly 59 per cent in August. Sydney's were higher, at 65 per cent. Revenue per average room over the month in the southern capital was $120, while Sydney recorded $158.
Australian Hotels Association chief executive Stephen Ferguson said the most pressing issue for hotel managers is a dire shortage of labour, a fact recognised at the Albanese government's recent jobs and skill summit.
"I'm pleased to say there was strong recognition across the summit regarding the worker shortages – and it was something I pushed hard on from the start," Ferguson said.
Against the backdrop of a staffing crisis and rising costs, Marriott International is pushing ahead with 14 additional luxury properties in Asia Pacific by the end of 2023. It now operates 156 luxury properties, with brands such as The Ritz-Carlton, St Regis and W Hotels.
"Today's luxury traveller is searching for authentic experiences that are personalised, thoughtful and uniquely meaningful," said Bart Buiring, the group's chief sales and marketing officer in Asia Pacific.
Source: Thanks smh.com