Crikey 'mocking' Lachlan Murdoch on public billboards, court told
Online news outlet Crikey is "mocking" News Corporation co-chairman Lachlan Murdoch on billboards in Melbourne while the parties are locked in a defamation fight, his barrister has told the Federal Court.
Murdoch, chief executive of Fox Corporation and eldest son of media baron Rupert, filed defamation proceedings against Crikey last month over a June 29 article naming his family as "unindicted co-conspirators" of former US president Donald Trump following the deadly 2021 US Capitol riots.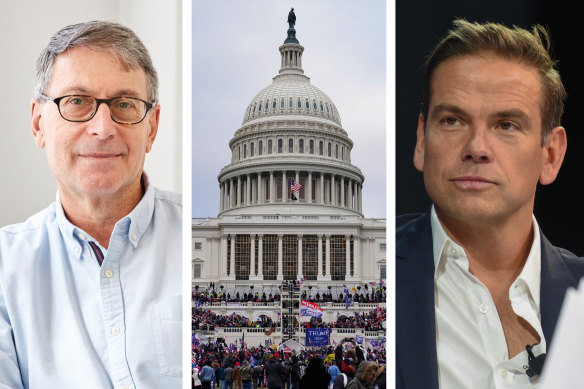 Federal Court Justice Michael Wigney indicated at a preliminary hearing in Sydney on Friday that the case would not proceed to trial until next year, when Murdoch is expected to give oral or "viva voce" evidence in court.
Sue Chrysanthou, SC, acting for Murdoch, said her client was "enthusiastic" about securing the earliest possible trial date. Michael Hodge, KC, acting for Crikey, said his client was also seeking an early trial date.
Chrysanthou accused Crikey of "publicly claiming martyrdom" over the proceedings while "mock[ing] my client on public billboards" in Melbourne.
Private Media, publisher of Crikey, has been running digital billboards spruiking Crikey in Melbourne since Monday and an advertisement ran in The Australian Financial Review on Wednesday.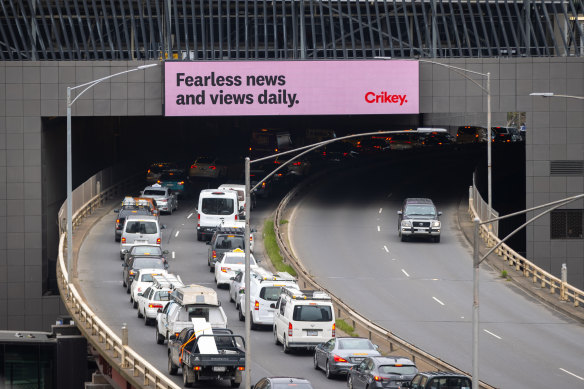 The advertisements included the tag lines "mogul-free journalism" and "fearless news and views daily" on billboards and "not for the thin-skinned" in print.
Wigney told Chrysanthou at a later stage during her submissions that "I think we should all park the hyperbole at the door".
In a defence filed in court on Tuesday, Crikey disputed that the article at the centre of the case satisfied a new serious harm test that is now law in most parts of Australia, including in NSW where the trial will be held.
Under that test, which is aimed at weeding out trivial claims, Murdoch must show the article "caused, or is likely to cause, serious harm" to his reputation.
Chrysanthou said the article accused Murdoch of "underhanded criminality which resulted in death" and it was "farcical" to suggest the serious harm threshold was not met. But Hodge said serious harm would be in issue in the trial.
Murdoch alleges the article conveys a range of false and defamatory meanings, including that he "illegally conspired with … Trump to incite an armed mob to march on the Capitol" on January 6, 2021.
Crikey denies any of 14 defamatory meanings alleged by Murdoch were conveyed in the article by political editor Bernard Keane, headlined "Trump is a confirmed unhinged traitor. And Murdoch is his unindicted co-conspirator".
If the court finds at least one meaning was conveyed and the serious harm test is satisfied, it will consider defences pleaded by Crikey. This includes a new public interest defence that has not yet been tested in Australia in the context of a full trial.
Under the new public interest defence, which started in NSW in July last year, Private Media must prove the article concerned an issue of public interest and it "reasonably believed that the publication of the matter was in the public interest".
Chrysanthou said the new defence appeared "pretty useless" and may prove harder for media outlets to establish than existing defences.
Wigney said the public interest defence "seems to remove" the requirement that a publisher acted reasonably, as is the case under the defence of qualified privilege. This is an older public interest-style defence.
But Chrysanthou argued it did import concepts of reasonableness, including via a list of factors that may be considered by the court.
"This will be an issue for another day," Wigney said.
Murdoch's lawyers are seeking to strike out parts of Crikey's defence, a move resisted by the media outlet on Friday.
The court heard that any trial will start on March 27 with a nine-day estimate. The parties will attend pre-trial mediation.
The lawsuit was filed against Private Media, chaired by Eric Beecher, Keane and Crikey editor-in-chief Peter Fray.
In its written defence, Private Media says it reasonably believed the article was in the public interest. Fray and Keane believed the references to the Murdochs were "self-evidently hyperbolic" and "no one would read the words literally as suggesting that the Murdochs were guilty of criminal conspiracy", the defence says.
The parties return to court on October 10.
Our Breaking News Alert will notify you of significant breaking news when it happens. Get it here.
Source: Thanks smh.com