'Alarming signal': Fresh produce powerhouse Costa CEO in shock exit
Australia's largest fresh produce grower, Costa Group, has been hammered on the share market after announcing the sudden departure of its chief executive Sean Hallahan, who will step down from his position immediately.
Hallahan had been a senior executive at Costa for five years, and has only been in the chief executive officer role for 18 months after being appointed in March 2021.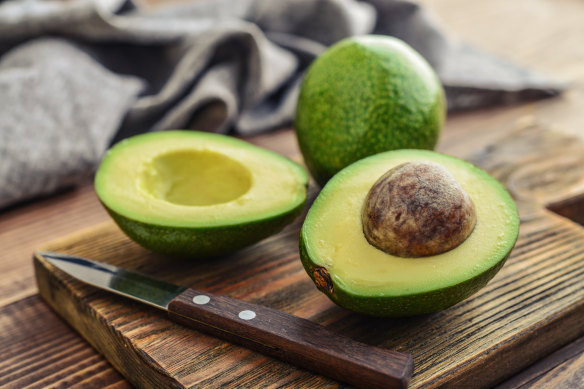 "Reaching my decision has been a process and there are several things that have gone into my decision," he said in a statement. "It has been an intense couple of years in agriculture made even more challenging with the overlay of the COVID-19 pandemic."
Costa's share price closed Monday's session down 14.2 per cent to $2.18.
Costa chairman Neil Chatfield praised Hallahan's performance in delivering strong company results while managing the impacts of the pandemic and extreme weather conditions, and thanked him for his contribution to the company.
Rain bombs across Australia's east coast have inflicted significant damage to Costa's orange crops and its share price, while the nation's avocado glut has bruised Costa's avocado business.
Costa Group's underlying net profits rose by 10.8 per cent to $49.2 million in the first half of 2022, while total revenue rose 15.7 per cent to $708.7 million compared with the first half of 2021.
However, its avocado business has been unprofitable for years: an oversupply of the "green gold" has led to a fall in prices that resulted in Costa Group's avocado business revenue sliding 16.4 per cent, suffering a non-cash $2.2 million goodwill impairment as a result.
"We understand that the last two years, particularly in Victoria, have taken a large toll on the business and personal lives of individuals," Chatfield said.
Former chief executive Harry Debney, a non-executive director, will immediately step in as interim chief executive while the $1.2 billion company searches for a permanent chief. Debney was chief executive of Costa for a decade, starting in 2010 before announcing his retirement in May 2020.
He oversaw the transition of Costa from a privately owned business to its IPO float on the ASX in 2015.
"Harry has intimate knowledge of the company and is regarded as one of Australia's leaders in horticulture," Chatfield said. "Harry is the right person to assist the company as it transitions to a new CEO."
However, even the appointment of Debney, who highly regarded in the industry, was not enough to stem the damage to Costa Group's share price on Monday.
"For the short time being, given changes in the CEO, [his resignation] only sends a pretty alarming signal to investors on what is to come in the next couple of months," said Tribeca Investment Partners lead portfolio manager Jun Bei Liu.
Hallahan's resignation has dented investor confidence that the company will be able to deliver on its guidance.
"There will be profit downgrades, clearing of the deck," Liu said.
Hallahan did not respond to requests for comment.
Last month, Hallahan accused Prime Minister Anthony Albanese of not doing more to open up international export markets.
"A whole of government approach is needed to gain access to Japan for eastern seaboard grown avocados," said Hallahan, adding that this was a federal not a state responsibility.
"If this can occur … it will provide Australian avocado growers an opportunity to supply the Japanese market on an almost year-round basis, something that no other country can do."
The Business Briefing newsletter delivers major stories, exclusive coverage and expert opinion. Sign up to get it every weekday morning.
Source: Thanks smh.com