Retailers falling behind in race to meet net-zero promises
Australian retailers are falling behind in the climate race, with one in four admitting they are unlikely to reach net-zero by 2050 despite making big promises to cut their carbon emissions.
Retailers emerged from the COVID pandemic with firm plans on reducing their carbon footprints and transitioning to renewable energy, with industry group Australian Retailers' Association targeting a 50 per cent emissions cut by 2030 and net-zero by 2050.
However, most retailers are failing to get a handle on "scope 3" emissions, which account for the biggest slice of a company's footprint. Scope 3 emissions are not directly produced by a retailer, but refer to the carbon footprint attached to its supply chain, including the emissions produced by its suppliers.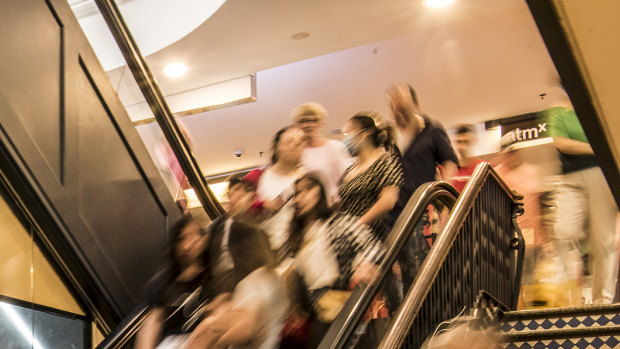 A study by technology giant Microsoft, released on Tuesday, which mapped how companies are managing their reductions targets, found that while 72 per cent of the businesses have set a goal of net-zero emissions by 2050, 25 per cent of them expected to miss this target.
Most of the nation's businesses started with goals focusing on scope 1 and scope 2 emissions reduction. Scope 1 emissions come from sources owned by the organisation, such as vehicles, while scope 2 relates to the impact of indirect emissions from buying electricity.
The study found that retail businesses still had work to do when tracking and investing in plans to reduce scope 3 emissions.
Microsoft ANZ's chief sustainability officer, Brett Shoemaker, said scope 3 policies are the bigger challenge.
"Why does scope 3 come later? The simple answer is, it's harder," he said.
Reducing supply chain emissions requires collaboration between companies to measure the specific footprint of a company, Shoemaker said.
"It's about getting a handle on the measurement piece. Desire alone will not be enough."
Despite this, less than half the retailers in the study said they had invested in technology to help them track the sustainability of their supply chains. Forty-four per cent had plans for lower emissions warehouses.
More than a third of the companies also reported lacking the in-house expertise to help them track and meet their goals. "From environmental engineers to sustainability advisers, many organisations simply lack access to the skills they need," the report said.
While the measurement of scope 3 emissions has been slower than scope 1 and 2, some of Australia's largest retailers are starting the work of tracking and reducing their impacts.
Some of the nation's largest brands have also started tracking and reducing their indirect emissions – though they admit this is tricky work.
Coles has submitted its scope 3 reduction targets to the Science-Based Targets Initiative and is awaiting validation. The Science-Backed Targets Initiative is a global partnership between non-profits including the World Wide Fund for Nature (WWF) which guides companies on how to set emissions targets according to a specific evidence-based structure.
"These are not challenges we can overcome on our own and we are working with our suppliers and partners to determine how we can reduce emissions in our supply chain," a Coles spokeswoman said.
Meanwhile, Woolworths is committed to a 19 per cent reduction in emissions across its value chain by 2030, and is working through how to achieve that plan, starting with a trial program with 55 suppliers to prioritise emissions reduction work.
At Bunnings' owner Wesfarmers, the conglomerate's brands have completed estimates of their scope 3 balances for this past year. The business says that it will be going into these calculations in more depth over the next year.
Tech giant Microsoft, director of innovation at UK university Goldsmiths Dr Chris Brauer, and a range of experts, mapped how companies are managing their reductions targets. The researchers interviewed leaders at 75 large retail organisations, all of which had a minimum of 200 staff, and 115 retail workers.
The Business Briefing newsletter delivers major stories, exclusive coverage and expert opinion. Sign up to get it every weekday morning.
Source: Thanks smh.com