Crown Resorts cops $1 billion in losses as penalties bite
Crown Resorts has recorded a loss of just under a $1 billion for the last financial year as the combination of financial penalties, extensive investment in compliance and COVID-19 restrictions outweighed the group's profits.
The casino giant, owned by US investment management powerhouse Blackstone, lodged a net loss of $945.4 million for fiscal 2022 with ASIC on Tuesday, its first results as a private company.
Crown's earnings before interest, tax, depreciation and amortisation (EBITDA) – the metric heavily watched by investors – fell to a loss of $699.6 million, with $710.1 million in significant items. Statutory revenue for the period landed at $1.9 billion, up 20 per cent on the prior comparable period.
Revenues at Crown Melbourne increased from $567.5 million to $923.8 million and grew from $68.4 million to $113 million at Crown Sydney, while Crown Perth fell from $740.9 million to $731.7 million. Crown Sydney's gaming floor was not operational during 2022.
A Crown representative blamed a number of actors for the poor performance, saying the results had been heavily affected by a series of one-off regulatory provisions and should not be taken as a forward view of operating performance.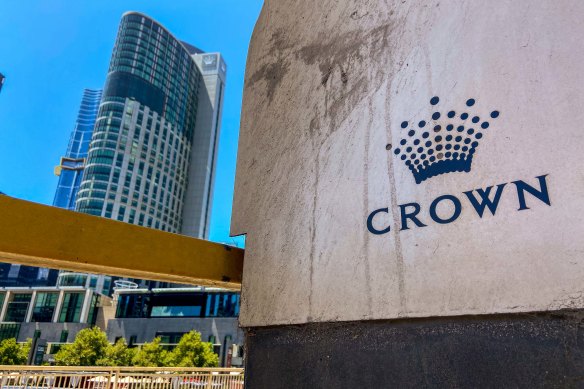 "The financial performance reflects the challenging environment faced by Crown during the pandemic, with significant impact on our operations, particularly in the first half," the spokesperson said.
"During the year, Crown also navigated significant regulatory matters. These matters are ongoing, and we continue to cooperate with the relevant parties on resolutions."
"Crown has a strong desire to continue to invest in its business, jobs, the industry, and community," the spokesperson added.
The casino operator's expenses grew from $1.98 billion in 2021 to more than $3.09 billion in 2022. Regulatory costs, coming in at $617.2 million, were the biggest weight on Crown's books. This figure includes provisions for the looming AUSTRAC enforcement investigation and penalties from other regulators.
Crown was handed a record-breaking $120 million penalty for failing to encourage responsible gaming at its Melbourne casino by the Victorian Gambling and Casino Control Commission (VGCCC) earlier this month, bringing its Victorian penalties to $200 million.
In 2019, an investigation by this masthead and 60 Minutes revealed Crown had been infiltrated by international criminal syndicates and money launderers. Since then, government inquiries in the three states where its casinos operate have ruled it unfit to hold a casino licence, preventing it from opening the high-rise casino at its newest $2.2 billion tower at Sydney's Barangaroo in late 2020.
Crown was forced to overhaul its board, management and procedures to satisfy the regulators, who approved a conditional licence for Crown to operate its Barangaroo casino in June. The conditional licence is valid until December 31, 2023.
Since then, the group said it has invested heavily in anti-money laundering and counterterrorism resources and more than doubled its responsible gaming team.
Crown's new chief executive Ciaran Carruthers committed to changing the casino's growth strategy in September and said he'd like to see Crown become the "gold standard" for responsible gaming in Australia.
Source: Thanks smh.com