Gay Alcorn to step down as editor of The Age
Gay Alcorn has decided to step down from her role as editor of The Age after two years at the helm to take care of her unwell husband.
Alcorn, who was appointed editor in September 2020, will return to the masthead in a senior position when she is able to do so. Acting editor Michael Bachelard will lead The Age until an internal and external recruitment process is complete.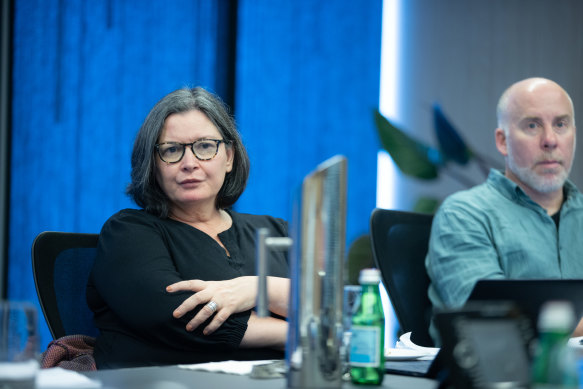 "This job has been the most challenging, interesting and rewarding in my professional life," Alcorn said. "I love The Age and what it stands for. But it is the right thing for my family for me to step down and for The Age to have a new leader."
Executive editor Tory Maguire said it was a sad outcome for Alcorn, who led the masthead through the coronavirus pandemic and prolonged Victorian lockdowns.
"Gay has led The Age through two incredibly challenging and exhilarating years covering the story of a lifetime, and she has done so with energy, passion, ambition and intellectual prowess," Maguire said.
"Under her editorship, The Age returned to the centre of Melbourne's cultural life, broke countless stories with impact and challenged its readers to think widely and deeply. I will miss Gay's fresh take on the big issues, as well as her infectious enthusiasm for news and ideas, and I look forward to having her back in the newsroom in the future."
Maguire thanked Bachelard for leading The Age since September and through the Victorian election.
"We're very lucky to have someone of Michael's experience and talent to lead The Age through this transition period," she said.
"He took on this role just prior to the Victorian election and continues to demonstrate leadership and judgement every day."
Source: Thanks smh.com