Working from home has been a hit, is the four-day work week next?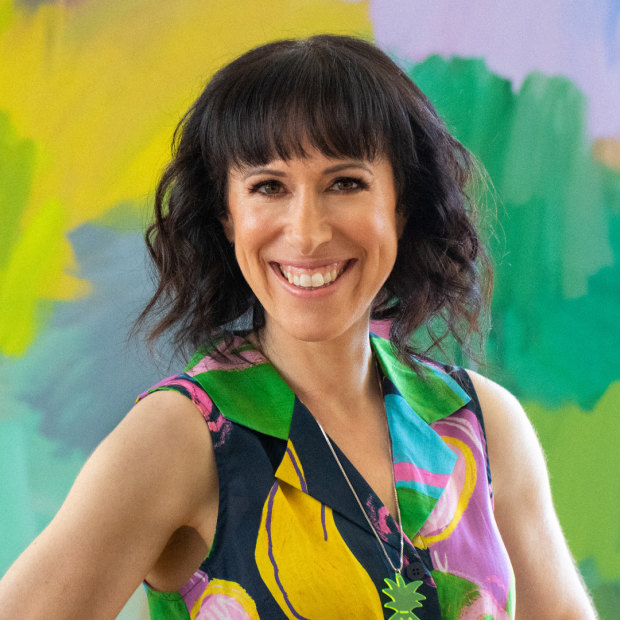 When the COVID-19 pandemic arrived in Australia in the early days of 2020, employees and employers scrambled to implement work from home policies.
Three years on, and the concept is the new normal and, as restrictions eased across Australia in 2022, employers found themselves in a tug of war with employees who were keen to retain their new-found pandemic privileges.
"In 2022 definitely hybrid work became the new default," says Amantha Imber, founder of behavioural science consultancy Inventium.
"I think most organisations' preference was that they give a bit of flexibility to their employees in terms of where they can work from, but certainly, I saw a lot of organisations mandate a minimum number of days in the office."
However, 2023 looks set to deliver a shift, as people make new year resolutions to quit the job they hate, or find a role that is willing to offer flexibility and perks.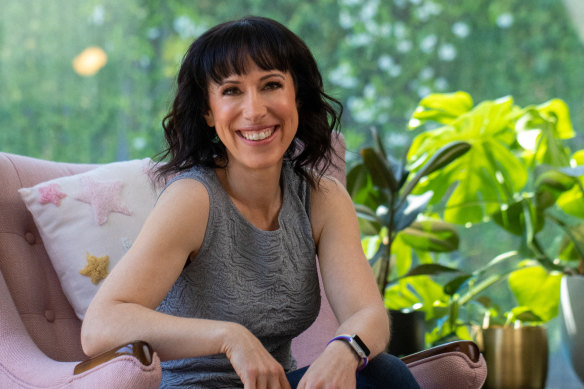 "The Christmas holidays are such a good circuit breaker for really helping us question things – whether we are in a job that we love, a job that we find challenging, where we are learning, where we have got really supportive, fantastic coworkers and a great boss," according to Imber.
Demand for workers across skilled and unskilled industries remains significantly high, says Stephen Tuffley, director of sales and service at employment marketplace SEEK, which gives job hunters more bargaining power when they're looking for employment.
"2022 has been a year where we have had more jobs on the site than we have ever had in the past, and a lot of that was because of the bounce back from COVID."
"So there's been a lot of jobs out there, and there's still a heck of a lot of jobs. If you look at pre-covid numbers which are back [from] November 2019, we have got 40 per cent more jobs on the site [now]."
As a result, people who have quit their jobs are looking for more from their place of work in 2023. In November 2022, the most searched term on SEEK was 'working from home', an indication that people are searching for jobs that are willing to keep pandemic policies, such as flexible working, in the new year.
Similarly, companies starved for talent are trying to attract people by sweetening up job advertisements. The mention of sign-on bonuses surged in 2022, up 264 per cent on 2021, and more employers turned to new incentives and added benefits to attract candidates.
While some of these trends are expected to decline in the new year, demand for employees remains high, and if companies want to fill roles and retain talent, they will need to give people what they want in 2023.
"From an employee safety point of view, I actually think it's really important that organisations rethink their policies, and that they do give their employees the freedom to opt-out of going into the office if they're personally feeling unsafe [due to COVID-19]," says Imber.
"Because that is a fundamental requirement of an employer, to provide a safe working environment both physically and psychologically as well."
Additionally, Imber says that companies need to be more receptive to the needs of their workers, and that for many people that means keeping the option open for them to work from home.
"The more autonomy and choice you can give people, the better the motivation."
When the pandemic hit many employers were worried that working from home would lower productivity, but the reality was that it had the reverse effect. The Australian Government's September 2021 research paper Working from home highlighted that "many people could do their jobs at home just as well as in the office," and that some firms could even see productivity improvements as well as cost savings.
With the forced experiment of hybrid work being a success for the past three years, it leaves the door open for other trials to gather pace in 2023, such as the four-day working week.
"The trends would suggest that more companies are jumping on the bandwagon [of a four-day week] and certainly the results that are coming through the pilot studies that I have been reading about, they're very positive," says Imber, whose own company Inventium has implemented a four-day working week.
"For us it [four-day working week] has been a really big competitive advantage, in terms of going, we really trust you to work very productively four normal-length days, but we are going to pay you for five."
"That's a huge benefit having a long weekend every single weekend, if you can work productively for those four days Monday to Thursday. And if you're a traditional organisation, that's now what you're competing against."
It's something that international accounting company Grant Thornton is also trialling, with a twist. From March 2023, the company is launching a six-month trial of a nine-day fortnight with no cut to pay to help refresh employees after the pandemic, as well as attracting and retaining talent.
"With so many of the professional services' workforce reporting increased stress and health issues, we remain convinced the current system is broken," said Grant Thornton CEO Greg Keith.
"We will be bold in trying something different as we want a better outcome for our people and our clients. We see an irresistible opportunity to improve quality, client service and our people's wellbeing."
Flexibility can come in many shapes and sizes, says Imber, but trusting your team to get the job done, is important, and it forces companies to rethink how they're going to build camaraderie and community in the workplace.
"I think what the hybrid environment does is it means that leaders can't just rely on people being in the one room to build their culture, they actually have to curate these experiences and be more thoughtful about, how do you really turbocharge the deepening of human connection with your team?"
People are experimenting with the idea of work and the workplace says Dr Augustin Chevez from the Centre for the New Workforce at Swinburne University of Technology, and it's unlikely that this will come to an end in 2023.
"What I have been seeing internationally, also to some extent in Australia, is an appetite to experiment. To recognise that something has changed, and to try new things," Chevez said.
"The experimentation is continuing into many areas of not only the workplace, but the work. How we design the workforce within the workplace."
The idea of the office, in the scheme of history, has only been around for a very short period of time, says Chevez, which means there is the ability to change the definition, and reimagine work and the workplace to fit a post-pandemic world.
One of the ways the workplace is changing is through the rise of co-working desks and offices, as flex-space companies like WeWork, The Commons and WOTSO continue to pop up in cities, suburbs and regions.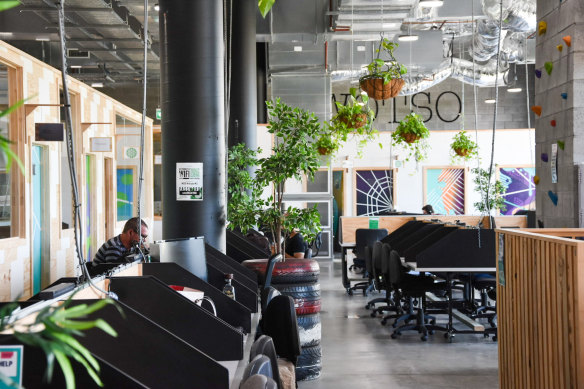 "That [co-working] was capitalised by very clever people that say, well, we can actually provide space…it's flexible real estate, and that's why it is appealing for organisations now."
Joint managing director and chief operating officer at WOTSO, Jessie Glew, said that during the pandemic and into 2023, companies had been thinking about how they can offer employees more flexibility, while also bringing them back into an office environment.
"What are people seeking when they're looking for a job? Today it's flexibility," Glew says.
"For us, we have found a large number of businesses taking desks within our suburban and regional network, and they're using a flex-space two to three days a week, working from home one day, and heading into their CBD office for another day."
Imber says co-working is something her company had also embraced to give people the opportunity to work in a collaborative and social environment a few days a week.
"Co-working spaces have become a lot more important because everyone wants to feel connected to other humans and everyone wants to feel part of a community, particularly if you are working from home the majority of the time."
It has also been a place for companies to turn to when they needed to reduce office sizes during the pandemic said Glew, as offices sat empty for months on end with employees working from home.
And, things are unlikely to change in 2023 says Peter Andrew, commercial real estate business CBRE's Executive Director of Asia Pacific Workplace Strategy at the company's even in Melbourne recently.
Andrew argues that the post-pandemic working environment is a positive shift, allowing employees to reassess how they work, and have a better work-life balance.
"We have re-defined productivity and have blown up traditional concepts of the workplace for good," Andrew said.
"In fact, the way we have embraced working remotely means we don't even need desks anymore, just a place in a breakout room or common area to make calls and work on a laptop. What employees are saying is: 'Give me what I need to get my job done and trust me.'"
Big companies are choosing to reduce floor space and give it back to landlords, explore creative ways of sharing their leased space, turning off floors on quiet days, and using data to better predict daily changes to space demand, says Andrew.
In the event of economic downturn in 2023, experts anticipate that there will be less movement in the job market, as the fear of a recession encourages people to stay put, says Imber.
"I think from a human point of view, it [recession] can affect how risk averse people are. Ultimately, it is risky to change jobs. The safest thing to do, generally speaking, is not make change, and therefore to remain in the same job."
For co-working, Glew said she predicts that flex-companies will be resilient if there's a pinch on the economy, and hopefully that means the businesses that use it are too.
"We feel that we're resilient to some economic factors because as the market shifts, interest rates climb, or they drop, or there's a recession, we can adjust our rates, and that allows us to accommodate a lot of those economic environmental factors."
However, in terms of employment, and when the workforce will return to what it was before the pandemic, there's no way of knowing if that is even possible says Tuffley.
"At this point we're not in a position to be able to predict that [workforce returning to normal], and there's no such thing as returning to normal. It's a question of, what is the new normal?"
The Business Briefing newsletter delivers major stories, exclusive coverage and expert opinion. Sign up to get it every weekday morning.
Source: Thanks smh.com