More questions than answers on Clive Palmer's $1.5b nickel deal
When Clive Palmer announced in the days before Christmas that he had agreed to sell his Queensland Nickel refinery for a purported $1.5 billion the first question that should be asked is: why?
Palmer, a confounding, clever and litigious businessman, whose fortune is worth close to $20 billion, had no obligation to reveal the deal. His businesses are private, not public.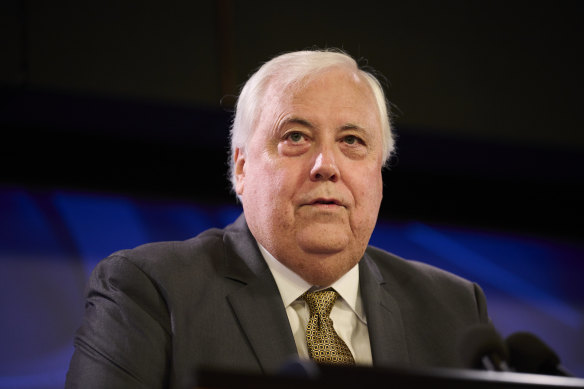 Nor did Palmer wait until the buyer, an obscure Swiss-based group Zero Carbon Investek, and its two directors, who claim the nickel and cobalt residing in the refinery's tailings dam could be worth as much as $13.7 billion, had received clearance by the Foreign Investment Review Board.
Perhaps, Palmer was looking to flush out other buyers – or just after the publicity to let Australians know of his early Christmas present before sailing around the Mediterranean on his yacht.
FIRB's job, when it considers the proposal from Zero Carbon Investek, will be to ascertain the true underlying beneficial owners of that group, which is yet unknown, and whether they are foreign investors or truly local.
Any decision will take as long as FIRB needs to do its due diligence, which could mean many months or even a year, before it's satisfied in making a recommendation to federal Treasurer Jim Chalmers, who has the ultimate say on whether the deal proceeds.
As a Queenslander, Chalmers will be familiar with the six years of controversy that has surrounded the nickel refinery since it was placed into administration in 2016, laying off almost 800 workers. It then went into liquidation and a six-year legal battle ensued between Palmer's companies and the liquidator, involving, by some estimates, almost 100 separate pieces of litigation.
Creditors of the refinery have since been paid in full.
FIRB will also have to assess the business case of Zero Carbon Investek, as the announcement by Palmer has sparked debate among analysts about the value of the minerals that lie in the refinery's tailings dam.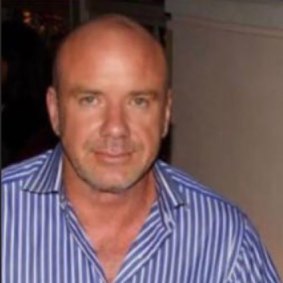 Zero Carbon Investek has circulated a document to potential investors, as it aims to raise capital to invest in the refinery. It's also revealed plans to invest a further $US800 million ($1.2 billion) in a renewable energy project to power the refinery.
In Zero Carbon Investek's document, Indian Ocean Capital and Green Bond Corporation are cited as advisers on the project. Indian Ocean Capital is run by Domenic Martino, a former Deloitte Australia chief executive, who has been a long-time adviser to Clive Palmer's companies.
Zero Carbon Investek was founded in 2021, as was Green Bond Corporation. Green Bond Corporation, which also counts Australians among its executives, is a Luxembourg-based, advisory group that says it "advises clients in the structuring and financing of large-scale, capital-intensive infrastructure projects".
Zero Carbon Investek has two directors: David Rigoll, an Australian who resides in Switzerland and who has been involved with small to medium size mining deals for the past four decades, who is president of the group; and Swiss lawyer Hans Josef Frey.
Another Australian involved with raising the financing for Zero Carbon Investek proposal is Richard Petty, an accountant and former CPA Australia president and director, who resides in Hong Kong. He is not a director of the company.
Petty, who has been a director of a number of small companies, has an online bio that claims he has "advised on projects with an aggregate economic impact in the hundreds of billions of dollars".
David Rigoll told this masthead that the nickel, cobalt, and iron in the refinery's tailings dam could be retrieved and worth as much $10 billion. It's a big, nice round figure. In its document, Zero Carbon Investek estimates the value of the nickel and cobalt in the tailings dam is even higher: $US9.4 billion ($13.7 billion).
The demand for nickel and cobalt (the latter is a by-product of nickel) has grown in the past decade. Those minerals are important in the manufacturing of batteries needed for the booming electric vehicle industry and are considered critical for the high-tech and green energy transition, which is why they have nearly tripled in value in the past decade.
If Zero Carbon Investek's estimates are correct, then FIRB may well ask why a tier-one investor hasn't been beating down Palmer's door, given the enormous demand now for nickel and cobalt?
Macquarie Asset Management have been busy funding green energy projects globally, wanting to ride the coming energy-transition juggernaut. And South Korea's biggest steelmaker POSCO, has been busy investing in Australian nickel assets.
In 2021, POSCO acquired a one-third stake in Western Australia's nickel producer Ravensthorpe. Ravensthorpe, like Queensland Nickel, was once owned by BHP before they were both sold off under then chief executive Marius Kloppers.
Palmer bought Queensland Nickel in 2009 from BHP, for the nominal price of $1 although Martino, says the price was higher because of the legal and environmental conditions on the sale. Martino was appointed by Palmer as controller of some of Queensland Nickel assets in 2017, but the Queensland Supreme court ruled in favour of the liquidators, FTI Consulting, and extended an injunction preventing Martino interfering in its proceedings.
Perhaps tier-one investors have been shy of engaging with Palmer, having observed the difficult and litigious relationship he has had with partner, CITIC-owned Sino Iron, in Western Australia, and the long-drawn-out legal battle with the creditors of Queensland Nickel.
Since 2016, the Yabulu refinery has been mothballed, and during this period it's said to have received regular care and maintenance.
In Zero Carbon Investek's document, it claims that because of the "high level of care and maintenance that included plant and equipment preservation, structural refurbishment, as well as environmental and safety compliance" that the refinery "is positioned to rapidly become the 9th largest global nickel asset by production".
The liquidators report of 2016, noted that millions needed to be spent on the tailings dam to ensure that no more spills occurred from it, as had happened two years earlier after a discharge from it into waterways that potentially posed a risk to the Great Barrier Reef.
Zero Carbon Investek's estimation of the value of the minerals in the tailings dam is not corroborated in the liquidator's report. The report, which relied on many experts, raised concerns about the tailings dam, but did not find any such value in the minerals that reside in it. Market conditions have improved substantially for the minerals since the report was written.
However, analysts also expect the capital expenditure to get the refinery back into operation by Zero Carbon Investek would be substantial, requiring improvements to make it compliant with health, safety and environmental standards, and an upgrade to the refinery's technology.
When the Queensland refinery, which is located 25km north-west of Townsville, went into administration in 2016, Palmer's fortune was $570 million on The Australian Financial Review rich list. His wealth has since grown at a staggering rate to almost $20 billion in the past decade. His wealth has largely been derived from iron ore royalties, after his legal battles with CITIC-owned Sino Iron in Western Australia were mostly resolved.
In 2006, CITIC acquired the Palmer companies that had mining leases in Western Australia's Pilbara region. After a drawn out legal battle, Palmer began receiving royalties from Sino Iron, which had bought the right to the leases that Palmer's companies had first acquired in 1985.
In considering Zero Carbon Investek's proposal, FIRB will also have to take into consideration that the federal government now views any investment in critical minerals, such as nickel and cobalt, as a national security sensitive sector.
Martino says executives from the Swiss group will be in Townsville in late January to make further announcements about their plans for the Queensland refinery. They will have plenty of questions to answer.
The Business Briefing newsletter delivers major stories, exclusive coverage and expert opinion. Sign up to get it every weekday morning.
Source: Thanks smh.com