My grandparents helped shape Australia. Migration will also be key to our future
Since the first boatloads of convicts were brought to Australia against their will at the end of the 18th century, we've been a country of immigrants.
Into the future, migration will play a decisive role in how our nation continues to grow and age. Without it, we'll be economically much worse off.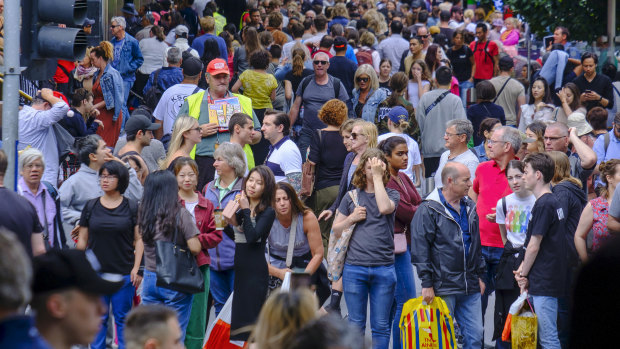 I'll put my stake in this up front: three out of four of my grandparents arrived in Australia via boats in the great post-war shift that brought migrants from mostly European countries, including the UK, Greece and Italy.
Since then, migration has continued to shape our country, culturally and economically. And as the Australian birthrate continues its seemingly inexorable downward trend, migration will be vital for the country's future.
Let's leave aside the high-level arguments around how a growing population contributes to economic growth, and whether that is a good measure of success, but instead look at some of the practicalities of either a growing or shrinking population.
Australia's birthrate has been in steady decline for about half a century. Today women have on average 1.66 babies, below the rate of 2.1 babies per woman, which is required for a generation to replace itself.
That means Australians are getting older. According to the recently published 2022 Population Statement from the government's Centre for Population, the median age is expected to reach nearly 43 by 2060-61 if the baseline fertility scenario holds. Under that scenario, the fertility rate will gradually fall to 1.62 by 2030-31 and continue its downward trend.
By 2060-61, the government expects the population to reach 39.2 million. The report says that natural increase (that is, total births minus total deaths) under the baseline fertility scenario would contribute to a quarter of expected population growth – the rest would be driven by overseas migration.
Source: Thanks smh.com