After all the hook-ups, Tinder wants to redefine the relationship
Tinder is in a rut. Match Group, parent company of the decade-old casual-dating juggernaut, was one of the worst performers on the S&P 500 last year, plunging almost 70 per cent as investors fretted that the app was losing its mojo. Tinder contributes more than half of Match's revenue, but downloads have declined since 2020 and paid user growth has slowed.
Attracting and retaining Generation Z and women is a top priority for Match's new chief executive officer, Bernard Kim, who ousted Tinder's management team after taking over in June. He brings bags of experience from his previous role at mobile-gaming company Zynga, but his efforts to reinvigorate the brand may not succeed amid greater competition.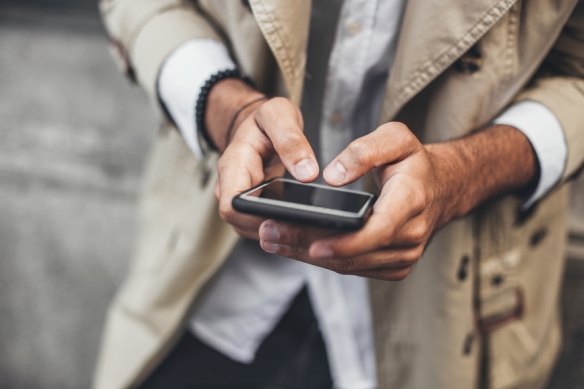 Young people are increasingly turning to apps that offer a more progressive dating experience and emphasise more serious relationships. These include Bumble, which listed shares on Nasdaq in 2021, and Match-owned Hinge, whose "designed to be deleted" tagline has struck a chord with people fed up with swiping and ghosting. Tinder has about 11.1 million paying users, compared with 2.1 million at Bumble and about 1 million at Hinge, according to UBS Group.
Although it's common for daters to use a number of apps, Tinder's global monthly active users have been flat since the end of 2019, whereas Bumble and Hinge's users have respectively increased 87 per cent and 140 per cent in the same period, according to Sensor Tower data. (Tinder has previously said monthly users are not "particularly relevant" for its paid subscription business.)
The strong US dollar isn't helping at the moment, but revenue is expected to have stagnated in the October to December quarter and to increase by 5 per cent to 10 per cent next year — less than half the pace investors were accustomed to.
In theory, Tinder still has plenty of room to grow: even in more mature markets such as the US, only 16 per cent of unmarried 18-to-24-year-olds use the app. About 85 per cent of Tinder's roughly 70 million users don't pay it a dime either, so there's opportunity to convert them to paying subscribers or at least show them more ads. Currently, Match gets only about 2 per cent of revenue from advertisements.
And in contrast to many fallen tech stocks, Match remains comfortably profitable. Adjusted earnings before interest, tax, depreciation and amortisation margins are around 35 per cent, compared with Bumble's 27 per cent (though these measures may not be precisely comparable). The online dating giant may one day even retain more of its customer revenue, as governments and regulators push back against the commissions charged by the Apple and Google app stores.
Tinder's profit margins are also much higher than the Match group average, though that's partly because it previously didn't have to advertise much: millions of users flocked to it through word of mouth and network effects — the more people joined the platform, the more likely they were to find a date.
But that silence grew costly as Tinder became pigeonholed as a hook-up app. Match chief financial officer Gary Swidler had to remind investors at a conference in November that many users met their romantic partners on the app or even ended up getting married. "People don't focus on those kinds of stories," he said. "We want to go out there and try to shift that narrative."
Pinning down what Gen Z wants in a dating app isn't straightforward: gender identity, sexuality and relationships have all become more fluid in recent years.
Tinder's impending advertising blitz comes just as a recession is looming. Some of Tinder's customers have already begun cutting back on purchases of Boosts and Super Likes (which promote a user's profile and lets others know you've swiped right on them). These so called "a la carte" services account for around of one-quarter of customer revenue. (Elsewhere in the dating universe, Bumble customers aren't renewing their subscriptions as frequently.)
Economic storm clouds aren't Tinder's biggest immediate concern though. Tinder boss Renate Nyborg departed in August after less than a year in the job as new product initiatives failed to excite customers. Match has yet to replace her, and a nascent plan to launch virtual goods and currencies has been delayed.
"There has been a change in the demographics of the 18-to-28-year-olds, with Millennials which adopted Tinder right from the get-go being phased out of this cohort by Gen Zers … The fact that payer growth has slowed down materially likely suggests its target demographic is not seeing as much value from the platform as it did five or 10 years ago," UBS analysts told clients last month.
Pinning down what Gen Z wants in a dating app isn't straightforward: gender identity, sexuality and relationships have all become more fluid in recent years. But it's clear Tinder needs to do a better job attracting them and especially young women. (Male users are thought to significantly outnumber women on Tinder, which doesn't disclose the ratio.)
"Making them feel safer and more comfortable is part of it, right? Reducing the amount of bad behaviour on the platform is part of it … [and] helping them find the matches that they're looking for as opposed to just being inundated," Match CFO Swidler told an investor event in December.
Tinder changed the online dating game with swiping, but competitors have gained traction by emphasising qualities such as kindness, authenticity, sex positivity and real-world connections. Hinge's polls, video prompts and voice notes let users reveal more of their personality, for example. The app also obliges users to like or comment on a specific part of a profile to encourage engagement. On Bumble, women must send the first message to begin a conversation, and the company has lobbied governments to ban cyber flashing (sending unwanted lewd pictures).
LGBTQ-focused Grindr grabbed the limelight in November when it went public via a SPAC, while Feeld was feted in the New Yorker as a "hook-up app for the emotionally mature" (Feeld was known as 3nder until Tinder sued it in 2016 alleging trademark infringement). A new app called "Thursday" is, as the name suggests, only available one day a week so users spend less time staring at screens.
Tinder's brand improvement efforts appear to be on the right track. A new "relationship goals" feature lets users describe what kind of match they are looking for; nuanced responses such as "long term but open to short term" are possible. Last month Tinder published "healthy dating" guides on topics such as consent and how to spot red flags in profiles. The company also plans to offer women a more curated offering to improve the quality of matches.
In short, Tinder has sketched out a more appealing profile. Now it just needs wary Gen Z daters to swipe right.
Bloomberg
The Business Briefing newsletter delivers major stories, exclusive coverage and expert opinion. Sign up to get it every weekday morning.
Source: Thanks smh.com