Leadership isn't trying to protect the status quo
Question:
I recently had a discussion with my manager about developing my career. I mentioned (among other things) that I wanted to develop my skills in my current position. Adding new leadership opportunities and experience was a big part of that. My manager supported this and flagged a new supervisor position that was being created.
When I asked my manager about it later, they said some colleagues were opposed to me supervising in the new role, and that it was easier to keep the status quo and not rock the boat. I don't know why they were opposed, as I was never involved in any discussion regarding the new position. I have worked on projects with them before and get on well with them.
Am I right to feel annoyed? How could I have been more proactive about advocating for myself?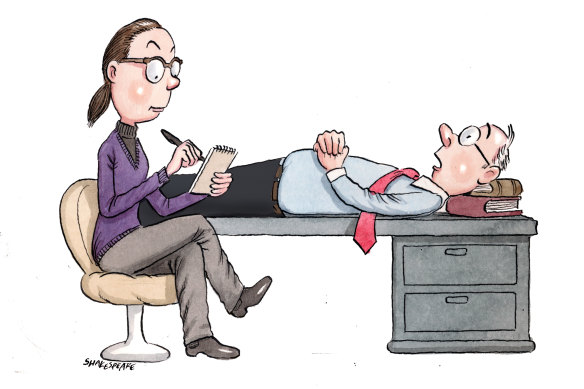 Answer:
This is an edited version of your original email, which was quite specific. I've removed some of the particular details to protect anonymity.
To help get to the bottom of what might be happening here, I spoke with Dr Bradley Hastings, an Insights Associate in the University of NSW Business Insights Institute, who has extensively researched leadership and change within organisations. He told me that, far from lacking initiative, you've been admirably proactive and may have cause to ask your boss some pointed questions.
"Most organisations have, unfortunately, a degree of politics. Navigating a path through this backdrop can be made easier by understanding the psychological paradigms or 'norms' of how organisations work."
Dr Hastings said that if, for example, it's normal within your workplace to give employees a say in decisions such as who should be offered a supervisor role, then you might have anticipated your boss would ask certain colleagues their views. In this case, there might have been an opportunity to suggest, "I know you will ask Person X, Y and Z; can I be there when we have that discussion?"
"But if this isn't the norm, then there is a solid basis to go back to the boss and ask for an explanation – 'Why did you involve Person X, Y and Z when this is not something we normally do?'"
Dr Hastings also told me that your manager's insistence that it's best to stick with the status quo is a real worry.
"Managers and leaders are meant to 'rock the boat'. If this manager always or often panders to subordinate needs, then this situation does not bode well for your career development in the longer term. These types of leaders make decisions by following the employee with the loudest voice, without a clear and coherent underlying strategy and direction.
"When choosing who we work for, we must be mindful of both leadership style and leadership ability. A don't-rock-the-boat leader is lacking leadership ability, and it might serve your reader's interests to apply for a role elsewhere."
Dr Hastings said it was also worth considering how clearly you articulated what you desired out of a new position.
"Another thing that may have precipitated the issue for the reader is a lack of clarity on 'wants'. What negotiation theory tells us is that when preparing for career conversations, we must take the time to prepare and communicate all of our 'wants' – to all stakeholders.
"Are your colleagues aware of your desire to advance your skills? What are their wants? Communicating these openly and freely can be a great way to align interests and reduce the interpersonal mush that often exists within organisations."
Are you right to feel annoyed? Absolutely. Could you have done something else to improve your chances of getting the new role? Possibly, but this really seems like a failure of leadership rather than a failure on your part.
Perhaps the silver lining is that when you move into a leadership role yourself, you can use this experience as an example of a leadership style to avoid.
Work Therapy is back for 2023. Send your questions to [email protected]
The Business Briefing newsletter delivers major stories, exclusive coverage and expert opinion. Sign up to get it every weekday morning.
Source: Thanks smh.com