After losing 90% of its value, can this Australian retailer rebound?
Australians may have shown their passion for spending on fashion over the past 12 months, but it's been a rough year for plus-sized clothing outlet City Chic Collective.
The company is one of the most globally focused retailers on the Australian Securities Exchange and has significant ambitions to capture a larger slice of the $180 billion plus-sized women's fashion market, making numerous acquisitions over the past few years.
Its share price has cratered from $5.03 at the start of 2022 to 53¢ this week – a decline of 89 per cent – and management has been warning investors since last year that the company is caught in volatile trading conditions, particularly overseas.
City Chic, which has 90 stores in Australia and New Zealand as well as operating the Avenue fashion business in the US, now generates 56 per cent of its sales in the northern hemisphere.
That is something the business has worked hard to build up over time, but trading conditions are now volatile in the USA, Britain and Europe. The company has said shoppers are on the lookout for discounts and Australian sales have been below expectations.
It's left analysts asking whether the business can weather the storm.
How it started: Founded as Miller's Retail in 1992, the company now known as City Chic Collective rebranded to Specialty Fashion Group in 2006. In 2018, the company sold the bulk of its fashion brands, including Miller's and Katies, to Noni B Ltd, which later became known as Mosaic Brands.
Since then, the business has made three acquisitions in the plus-sized space, all overseas, including US-based specialty retailer Avenue Stores in 2019, British plus-sized retailer Evans in 2020, and Germany-based online marketplace Navabi in 2021.
How it's going: Today, City Chic's main operations continue to be its City Chic stores in Australia and New Zealand, alongside a bevy of online retail sites. While these performed well during the pandemic, performance slumped last year.
"The competitive landscape, especially in the northern hemisphere, has intensified as all businesses promote aggressively to capture the limited dollars [customers are] prepared to spend," boss Phil Ryan said at the company's annual general meeting last year.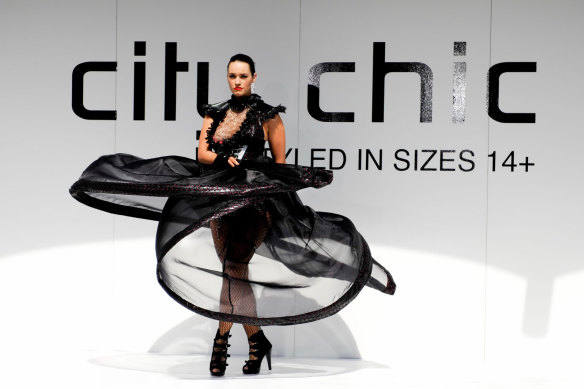 A trading update from the company just before Christmas warned investors that overall demand for its products had been below expectations and global revenues were down 7 per cent on the same time last year. Following the news, shares went as low as 41 cents.
Ryan told investors last year that, despite the turbulence, the business has a strong customer base and the company can deliver once conditions stabilise.
Industry: Retail
Main products: Plus-size women's clothing
Key figures: Chief executive Phil Ryan, chair Michael Kay
The bull case: All analysts acknowledge City Chic has a tough path ahead of it, but those that are most upbeat about the company note that the business will make its way through these challenges and stabilise its balance sheet in the second half of this year. Canaccord's team has a buy on the stock with a target price of $1.05, close to double where it is trading this week.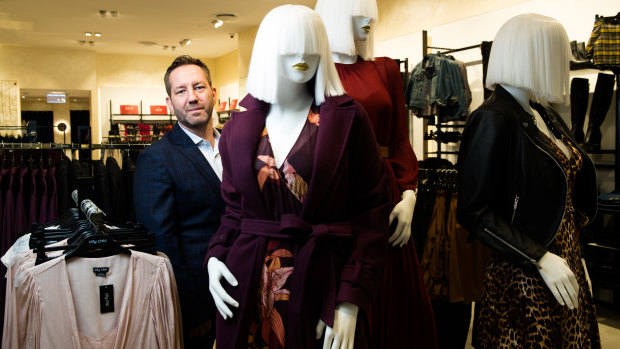 "We maintain a buy valuation given the relative value on offer," analyst Owen Humphries said in a note last month.
"City Chic's ability to stabilise its inventory and thus its balance sheet position in the [second half of 2023] coupled with a more normal consumer discretionary environment should reduce investor fears of a liquidity issue."
Wilsons analysts also moved their rating on the stock from "underweight" to "market weight", observing that after the sell-off of the stock, "value has begun to emerge".
The bear case: The broader spending environment is the biggest worry among other analysts, with predictions that the spending crunch will get worse before it gets better.
Macquarie analysts noted earlier this month that weaker spending demand and more sales activity across the business will create challenges. "We remain cautious given the lower quality of sales promotions represent," its equities team said last week.
Goldman Sachs' team points out that while conditions are tough overseas, performance across the company's local stores is also a worry, with the pre-Christmas trading update showing local revenue is flat year-on-year.
"The key region that has disappointed vs. our expectations is ANZ, which has seen a material
decline in trading conditions over the past four weeks," analyst Sophie Carran said just before Christmas.
Advice given in this article is general in nature and is not intended to influence readers' decisions about investing or financial products. They should always seek their own professional advice that takes into account their own personal circumstances before making any financial decisions
The Business Briefing newsletter delivers major stories, exclusive coverage and expert opinion. Sign up to get it every weekday morning.
Source: Thanks smh.com