Career switch brings creative approach to science of learning
Artist and photographer Dave Lawrey had been working in both commercial photography and higher education for decades when his plans to crank up the photography side of his career were stalled by the pandemic.
Lawrey needed a career path that didn't rely on being somewhere in person, so he decided to move into learning design formally. It was a role he'd dabbled in during his years holding various university administration positions, as he helped educators create learning materials for their blended learning environments.
Lawrey used the pandemic to undertake a master of learning science and technology at the University of Sydney. He now works as an education technologist at UNSW.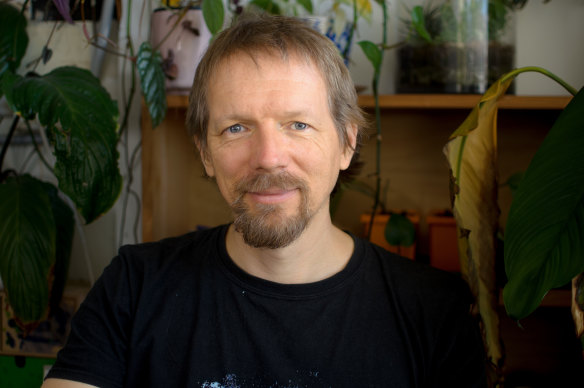 "I assist educators with a wide range of things … for example, a lecturer may have course material they wish to present online, so I'll use my knowledge of learning science to help create a series of short, engaging interactive experiences for their students," Lawrey says.
The qualification taught him how to use technology optimally, an important skill given most students are becoming more selective about how they learn, not just what they learn.
"Research has shown that while the use of technology helps engage students, providing the material in shorter topics makes the biggest impact on their ability to take in the material," Lawrey says.
Director of technology and enablement at RMIT Online in Victoria, Will Calvert, says that before a course even gets to the design phase, research is done to determine what the skill gaps are in the market.
"We have a strategy and partnerships team who work closely with industry to define what problems they have in terms of skills capabilities, and whether there is a learning solution we can develop to address it," Calvert says.
"It's skills in areas like 5G, blockchain, digital transformation and the Internet of Things which, left unaddressed, will hold back the job creation and productivity-boosting capabilities of [Australia's] high-tech services sectors," he says.
Calvert says that while online courses need to be done well, they also need to get to market quickly.
"The days of spending 12 to 18 months plus to develop an undergraduate or postgraduate course only to find the content is outdated by the time of launch are gone," he says.
Like Lawry, learning designers often have design, academic or digital experience. Demand for these experts, as well as for other roles in edtech or e-learning, is strong.
"[Learning design is] a great role which blends design with creativity, communication, people skills and good old-fashioned time management, given course build projects often have tight deadlines," Calvert says.
While Lawrey took a position at UNSW because he was keen to remain in the higher education sector, he says most of the roles in his field are found in the private sector.
"Large corporations have in-house education programs. There are also many companies that specialise in creating learning materials for corporations and higher education," he says.
His new career offers a perfect combination for Lawry's skills and interests.
"This area of work felt like a natural extension of what I had been doing in my previous role. What attracted me to it was that it contained the parts of that work I enjoyed most," he says.
KEY FACTS:
Learning designers need to keep up learning to ensure they can provide offerings using the best of available technologies.
The role requires strong people skills, as most learning is developed by multi-faceted teams.
Study in the area is valuable – look for a training that will help you understand how technology can be used to enhance learning.
The Business Briefing newsletter delivers major stories, exclusive coverage and expert opinion. Sign up to get it every weekday morning.
Source: Thanks smh.com