Whitehaven boss 'blindsided' by NSW coal reservation scheme
Whitehaven Coal, one of the largest Australian coal miners, says it has been blindsided by the New South Wales government's decision to establish a domestic coal reservation scheme and has questioned whether it will have its intended effect of reducing power bills.
"It's a strange world we're living in, no doubt about it," Whitehaven chief executive Paul Flynn said. "Waking up one morning and thinking that a portion of production is about to be expropriated by the government … it's very odd."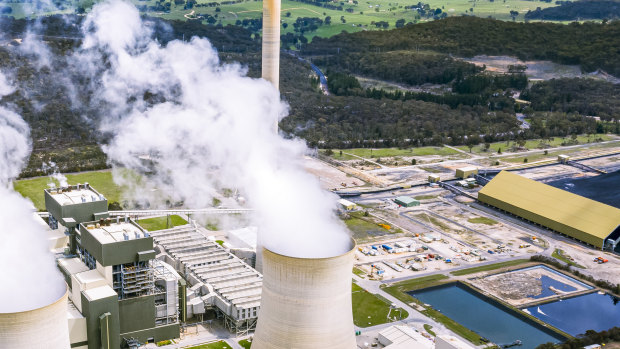 NSW Treasurer Matt Kean is preparing to issue orders for NSW coal producers to hold back 7-10 per cent of their volumes from the export market to ensure domestic coal-fired power stations had access to enough supplies to generate electricity this year.
The move, announced on Thursday, is intended to help "even the playing field" between coal miners selling into the local market and those exporting all of their product.
Domestic coal suppliers this year are subject to an $125-a-tonne cap on local sales of intermediate-grade coal as part of an emergency state and federal government plan to tame soaring electricity bills, which have been driven higher since Russia's invasion of Ukraine has pushed up the cost of east-coast coal and gas.
"I know those currently providing coal for the local market will appreciate that companies enjoying super profits on the back of the war in Ukraine will now do their part for the domestic market," Kean said.
In a conference call with analysts on Friday, Flynn said Whitehaven had only been notified by the state government about the reservation plan on Wednesday. "There's not a lot of detail here, unfortunately," he said. "There are a lot of concerns … the most obvious one is whether or not this policy – hastily cobbled together as it seems to be – will actually deliver a benefit to the average person on their electricity bill."
His comments come as Whitehaven and other Australian coal producers including Glencore, BHP and New Hope have been reporting huge jumps in sales revenue as countries across the world turn away from Russian coal, intensifying competition for available supplies and pushing prices to near-record highs.
Whitehaven on Friday reported that it had received an average coal price of $527 a tonne in the final three months of 2022, compared to just $211 a tonne a year earlier.
The ASX-listed miner now expects to report first-half earnings before interest, taxation, depreciation and amortisation of about $2.6 billion, an increase of more than 300 per cent.
"Strong ongoing demand for high-calorific-value coal, coupled with supply constraints, underpinned high prices, a solid December quarter and an exceptional first half result," Flynn said.
Source: Thanks smh.com