'Not in our best interest': Betting site PlayUp's $500m NASDAQ plans collapse
PlayUp, a fantasy sports gambling outfit once backed by former Prime Minister Malcolm Turnbull, has abandoned plans for a $US350 million ($500 million) listing on tech-focused US stock exchange Nasdaq after a deal to acquire the business fell through.
It marks the second near-miss for PlayUp's chief executive Daniel Simic, who was also negotiating to sell the business to Sam Bankman-Fried's $US32 billion crypto empire FTX before it collapsed in November last year.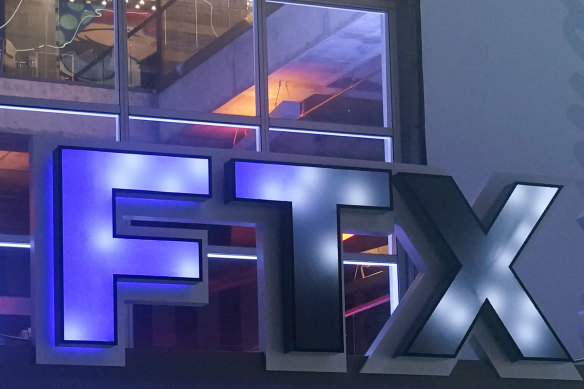 "This last week has been a massive eye-opener for me with the collapse of FTX," Simic tweeted after the crypto group's implosion.
PlayUp's Nasdaq setback was revealed earlier this month when IG Acquisition Corp (IGAC) – a special purpose acquisition company that was planning to acquire PlayUp ahead of a public listing – said it was terminating the deal which was unveiled in September.
In a statement to the US Securities Exchange Commission (SEC), IGAC said PlayUp was required to deliver its audited financial statements to it by October 31 last year, in order for the listing to go ahead as planned early this year.
IGAC said that, despite "repeated requests for the company financial statements, the company (PlayUp) has failed to deliver the Company Financial Statements and has provided no indication of when the company financial statements will be delivered or if they will be delivered at all."
Simic says the financial information was not delivered as it had become clear the deal was unlikely to go ahead. Most of IGAC's $US350 million cash hoard had already been redeemed by investors before the PlayUp deal had even been announced.
"We didn't think it was in anyone's best interest to complete, nor to provide any further information at that point in time," Simic says. "So both sides disbanded the deal."
He says PlayUp is in talks with other SPACS (special purpose acquisition companies) about a deal, as well as other gambling companies as it continues to target the huge US market opportunity.
"We want to be in the US market for integrity purposes, and to trade where we will get the most value for our shareholders," he said.
Meanwhile, PlayUp's Australian operations are now breaking even with the company recording positive earnings before interest, tax, depreciation and amortisation (EBITDA) for the first time, according to Simic.
He acquired the PlayUp assets in 2016 with ambitions to make it a global player in the fantasy sports/online wagering market. The company was in liquidation at the time, having burnt through $100 million in funding from high-profile investors like the Turnbull family.
Other investors included pokies billionaire Bruce Mathieson, former Telstra chairman Bob Mansfield, as well as cricketers Steve Waugh and Adam Gilchrist were also creditors to the collapsed owner of PlayUp. Former NSW Premier Nick Greiner was the group's chairman.
The announcement of the Nasdaq listing via IGAC suggested a bright future for PlayUp with a joint announcement in September saying the overall betting sector has grown at an unprecedented rate in the last few years due to updated legislation in the US and consumers broadening their adoption of betting online.
"IGAC believes PlayUp is uniquely positioned to build the first fully integrated technology platform where consumers can engage in broad forms of betting — daily fantasy, sports betting, slots, table games, casino games, Esports, lottery, sweepstakes and more — from one platform, one account, one digital wallet, anywhere in the world where it's legal," said the acquiring entity when the deal was announced.
PlayUp has also its own cryptocurrency, PlayChip. It was initially designed for the fantasy platform to allow players in different countries to play using the same currency but is now in use across its gambling platforms as well.
"Our crypto model is to get the people who are in crypto world to come and gamble on our sites," Simic said in 2019.
The Business Briefing newsletter delivers major stories, exclusive coverage and expert opinion. Sign up to get it every weekday morning.
Source: Thanks smh.com