Thousands of Brosa customers without orders despite sale to Kogan
Thousands of customers of collapsed furniture business Brosa may never see the products they ordered despite the company being rescued from administration by electronics retailer Kogan last year.
Brosa became the latest victim of tough post-COVID trading conditions when it collapsed into voluntary administration in December 2022. The business was then bought by Kogan in a deal worth $1.5 million.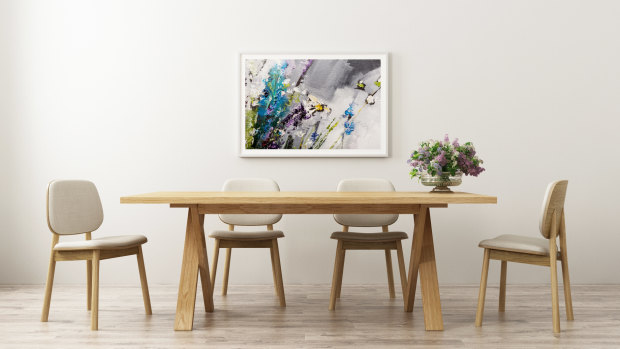 At the time, administrators at KordaMentha called Kogan a "white knight" for the company and customers who were awaiting delivery of furniture they had already paid for at the time of the Brosa's collapse.
Kogan has confirmed it intends to relaunch the business and said it would provide support for customers with orders that had not yet been delivered.
But the sale agreement did not cover delivery for every customer who had an order in with Brosa at the time of its collapse — only those that had paid for products that can be located by administrators in the company's warehouses.
Brosa's products were made overseas in a range of countries including China, Indonesia and Vietnam. The company regularly took orders for products several weeks or even months in advance of delivery.
Because of these arrangements, some of the company's customers may miss out on receiving the purchases because the products they ordered were still being manufactured at the time of the group's collapse or are currently offshore.
Customers who have what is called "unallocated stock", that is stock that has been ordered but can't be found within the business' stock, have been advised to claim a chargeback from their bank or credit card provider if possible, or otherwise must register as an unsecured creditor of Brosa.
At this stage, administrators believe around 2,500 orders have been identified as "allocated", or being in Brosa's warehouses, while around up to another 2,500 orders are "unallocated", meaning they cannot be found.
A spokesperson for KordaMentha said 46 different parties came forward to express interest in buying the Brosa business. The Kogan bid was the "vastly better offer overall" when compared with other bids, as it offered delivery of existing stock and a relaunch of the company, they said.
Despite this, customers who become unsecured creditors are unlikely to see any cash back from their orders, said sources aware of the administration process who requested anonymity for employment reasons. This is because unsecured creditors rank below employees and secured creditors and are paid after these creditors are paid out.
Customers who placed orders with Brosa earlier in 2022 have spent the past few weeks trying to work out where their stock has gone.
Sydney customer Ros Reines spent more than $800 buying a sofa for a family member's birthday in October 2022, and was receiving updates from Brosa up to November 2022.
"I paid in full, and for them to come and put it together and install it. We'd just had a few emails saying it was on its way and coming," Reines said.
But the product never arrived, and after news of Brosa's collapse Reines has been bouncing between KordaMentha and Kogan looking for answers. "We've been going round in circles," she said.
Administrators have advised Reines that as her stock is "unallocated", her only option is to apply as a creditor of Brosa.
Adelaide customer Carla Lippis had ordered two bedside tables and had received delivery updates that they would be arriving on December 19 – just days after Brosa called in administrators. She said the administration process had been frustrating because it appears her stock is sitting somewhere in Australia but has not been delivered.
"Our trust has been completely broken with the online shopping experience and paying for things up front," she said.
A report to Brosa's creditors is due to be published later on Monday.
The Business Briefing newsletter delivers major stories, exclusive coverage and expert opinion. Sign up to get it every weekday morning.
Source: Thanks smh.com