RBA must be careful not to overshoot in the fight against inflation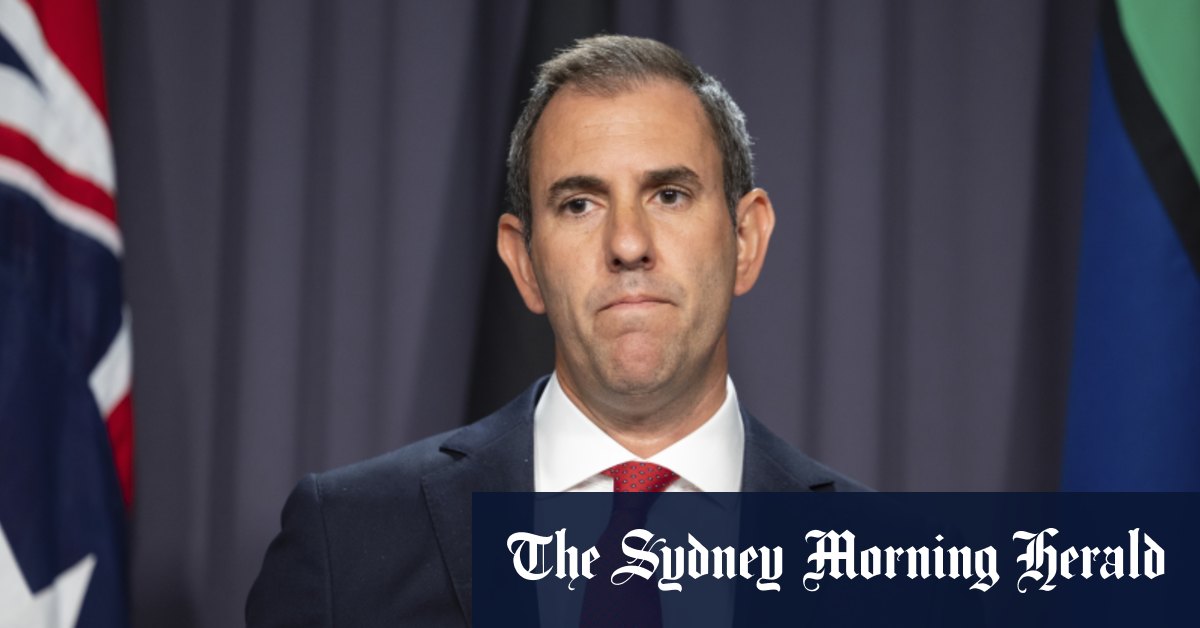 The latest data on consumer prices for 2022 suggests the government's inflation-fighting strategy is going according to plan but that does not mean the pain is over.
The consumer price index rose 7.8 per cent in the 12 months of 2022, a figure which Treasurer Jim Chalmers admitted on Wednesday is "unacceptably high".
He is right. Prices at the supermarket rose twice as fast as wages last year and most households have suffered a painful fall in their standard of living.
Yet Chalmers also expressed optimism that the rate of inflation had "peaked".
He can argue that the increase in the CPI was slightly lower than 8 per cent which the Reserve Bank of Australia predicted in November and bang on the 7.75 per cent forecast made by Treasury in the October budget.
This lends credibility to the Treasury's forecast that inflation would fall slowly from here to a still uncomfortable but more manageable 3.5 per cent in mid-2024.
Many economists are sceptical about these reassuring official predictions since the government, and especially the RBA, got the outlook badly wrong early last year when it underestimated the risk of inflation.
The sceptics worry that inflation cannot be said to have "peaked" since prices rose more quickly in the December quarter than the previous quarter.
They say it is too early to be complacent since there is plenty of inflation pressure still to hit the economy. In Australia, many households are still on cheap energy contracts which do not take into account the rise in coal and gas prices since the war in Ukraine. They will get a rude shock when their contracts are renewed.
Yet the government can point to other factors which suggest the trend in inflation could be turning.
The federal government's price caps on coal and gas prices will gradually restrain energy prices.
There is still little sign of a breakout in wages which is usually the key indication that inflation is out of control.
The government can also take heart from the news that inflation has already peaked in some countries. In the US it has already fallen from its mid-year level of 9 per cent to 6.5 per cent.
All of this poses a huge dilemma for the RBA which has spent the past year trying to kill inflation, raising interest rates at the fastest rate in several decades.
Next Tuesday the RBA board will meet for the first time this year to consider whether to continue that campaign and raise interest rates again.
Financial markets are expecting that over 2023 the RBA will raise interest rates by another 0.5 percentage points on top of the 3 percentage points last year.
But there is a serious risk that high rates will not only kill inflation but also overshoot and drive the economy into recession.
High interest rates have so far had their most dramatic impact in the housing market. Sydney house prices fell 10.9 per cent last year and the number of new homes sold in New South Wales in the December quarter was 42 per cent lower than previously.
If maintained too long the effects of high interest rates will spread more widely through the economy, pushing up unemployment and sending businesses bankrupt.
The RBA should take a flexible view of its mandate to fight inflation and proceed with caution in raising rates from here on.
Australian households have already suffered a big drop in living standards as a result of inflation. They could pay an even heavier price if the RBA miscalculates.
Bevan Shields sends an exclusive newsletter to subscribers each week. Sign up to receive his Note from the Editor.
Source: Thanks smh.com