Many opportunities in fundraising, but misconceptions about the field remain
For those who connect with the idea of a fundraiser being someone who holds out a can asking for donations on a busy street corner, consider the role of Taylor Tumah.
As a trust and safety expert at crowdfunding platform GoFundMe, Tumah's job is firmly rooted in the digital age. It involves vetting and verifying fundraiser stories, as well as ensuring the safe distribution of funds.
Doing it well requires both problem-solving and critical thinking skills.
"My background in psychology has helped me understand how to support our customers during the most difficult times of their lives. I am able to marry harder skills like critical thinking with softer skills like empathy," Tumah says.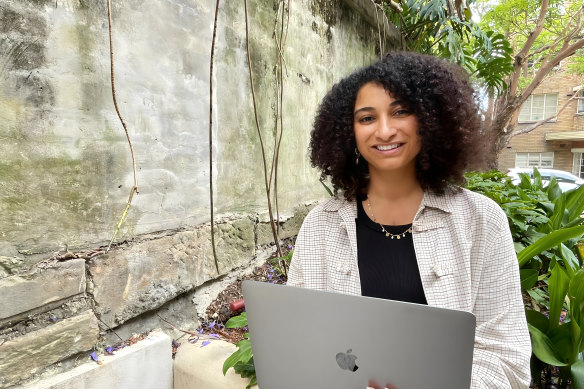 While she cites leading with empathy as one of the most important parts of her role, it can also be one of the hardest, as Tumah stands "side by side" with people in their most challenging times.
"It is a constant reminder of how fragile the human experience is and how much we all need community support," she says.
The first part of the pandemic was a busy time for Tumah's team.
"[We were] rapidly adjusting team responsibilities to handle the influx of fundraising, whilst prioritising support for our customers who were falling through the cracks of COVID-19 fiscal support. I look back on that period with pride. We helped so many people through one of the most turbulent periods of our generation," Tumah recalls.
Chief executive of the Fundraising Institute Australia, Katherine Raskob, says that although fundraising offers many satisfying career opportunities, including in newer segments of the sector like crowdfunding, misconceptions about the field remain.
"[People think] that it's not a real profession, that it's not properly remunerated, that it's just 'asking for money', that it's done by volunteers – all of which are not true. A professional fundraiser is highly skilled and qualified," says Raskob.
Data and analytics skills are becoming increasingly important for organisations with a fundraising focus, while experience in sales is sought after by charities with corporate partnerships. Strong marketing and communications skills have always been valuable to the charitable sector.
"Many very experienced FIA members who have held fundraising leadership roles in medium and large charities have gone on to be the CEO of charities. Given how important the fundraising function is, that makes a perfect fit," Raskob says.
Raskob says there is a perpetual shortage of workers in fundraising, an issue that existed well before the pandemic paused skilled migration. "Graduates aren't exposed to the idea of a career in fundraising as there are no typical courses or degrees at undergraduate level [specialising] in fundraising," Raskob says.
Currently, there's plenty of demand for fundraisers to support charities through the largest intergenerational transfer of wealth Australia has ever seen – donations from ageing Baby Boomers.
It's led to demand for specialists to fill roles focussing on fundraising through gifts, bequests and wills.
"Wills fundraising requires a relationship builder with lots of empathy and maturity to be able to hold meaningful conversations about impact with people considering leaving a gift to a charity in their will," says Raskob.
After more than seven years at GoFundMe, Tumah remains enamoured with the opportunity.
"I get to witness firsthand how individuals and communities show up for one another, day in and day out, and for that I am grateful," she says.
KEY FACTS:
If in university, consider building marketing, communications or sales skills.
If you are in the corporate sector, talk to your favourite charitable organisation to find out what they are looking for.
Do some volunteer work for a charity to find out how they operate and show your commitment to the sector.
Source: Thanks smh.com