Gina Rinehart wins Perth gas battle as rival bidder pulls out
Billionaire Gina Rinehart's rival bidder for Western Australian gas developer Warrego Energy has pulled out of a drawn-out contest for control of the company and has accepted the mining magnate's offer to purchase its stake.
Hancock Energy, an arm of Rinehart's privately owned Hancock Prospecting, has been locked in a bidding war with ASX-listed Strike Energy to acquire Warrego and the prized 50 per cent interest it holds in a promising onshore gas basin 230 kilometres north of Perth.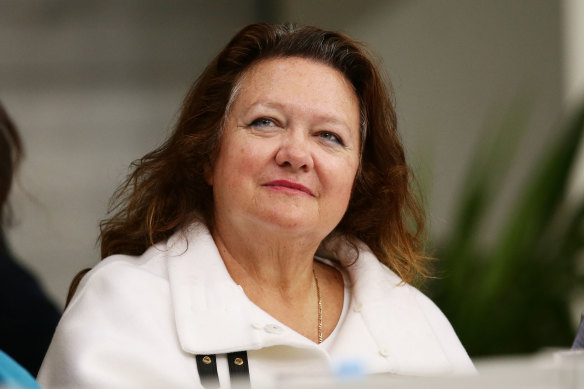 On Monday, Hancock said enough Warrego shareholders had now opted to sell their stock to Hancock at its offer price of 36¢ a share to give it a majority position of more than 50 per cent.
Strike Energy on Wednesday announced its intention to accept Hancock's offer to acquire its 25.9 per cent interest in Warrego. Strike said it would earn about $116 million in cash proceeds from the sale.
"Strike has maximised the value of its strategic shareholding in Warrego, for the benefit of current and incoming Strike shareholders, by procuring an 80 per cent increase in the counterparty offer price from 20¢ per Warrego share … to 36¢ per Warrego share," the company said.
Since last year, some of WA's most prominent energy investors including Hancock, Strike and billionaire Kerry Stokes-backed Beach Energy have been bidding for Warrego because of its half-ownership of WA's West Erregulla gas field that could quickly be brought into production without the need for hydraulic fracturing in a domestic gas market that is tipped to tighten in the coming years.
Strike is Warrego's partner in the West Erregulla field. Strike on Wednesday said Warrego would now be controlled by a "credentialed, well-funded and motivated counterparty" to pursue development of the field.
Source: Thanks smh.com