CBA defends savings rates as ACCC launches bank deposit inquiry
Commonwealth Bank chief executive Matt Comyn has defended the banking giant's deposit account interest rates, highlighting increases in certain products after Treasurer Jim Chalmers ordered an inquiry into the rates that all banks pay savers.
The Australian Competition and Consumer Commission (ACCC) formally launched an inquiry into how banks set deposit interest rates on Wednesday.
It said that as the Reserve Bank had raised official interest rates since May last year, increases in savings rates had typically been "smaller and less consistent" than increases in lending rates.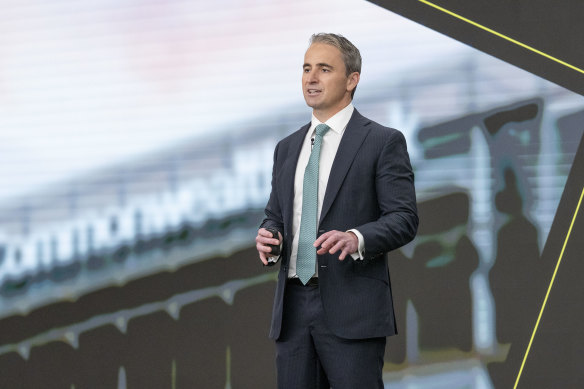 Chalmers said he had ordered the inquiry, which was first flagged last month, to "shine a light" on the retail deposit market, where the nation's households have more than $1.3 trillion in savings.
"Australians should see the benefit of higher interest rates flow through to their savings accounts – it should be the silver lining when rates increase," Chalmers said. "It's a fact that banks have been a lot slower to pass on the increases in interest rates to savers than to mortgagees."
The inquiry, due to deport by December, is expected to look at issues including the different rates paid across various types of savings accounts, and the fact new customers are often offered higher rates than existing clients.
As CBA delivered a record half-year profit of $5.15 billion, helped in part by its vast deposit portfolio, Comyn pointed to examples of savings products where interest rates had increased since May last year to 4 per cent. These include a one-year term deposit, and accounts that pay bonus interest if customers meet certain conditions.
Comyn said the bank thought its deposits were "very competitive", and it would provide the ACCC with any information it sought for the inquiry.
"We have tried to strike the right balance across a range of different products. That doesn't mean to say – nor has it ever been the case – that every product attracts the same interest rate," Comyn said.
Comyn said he expected the ACCC to look at the various offers in the market, including promotional deals where new customers received higher interest rates.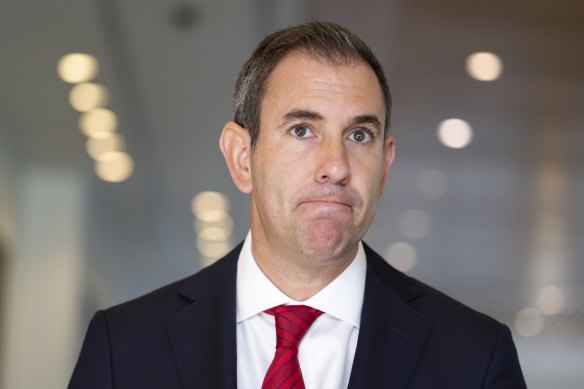 "It's not unusual in many industries and markets for there to be a lot of competition for new customers, there are examples of that in banking, in this case deposits," Comyn said.
ACCC chair Gina Cass-Gottlieb said deposits were an important source of income for many people, especially retirees, and the probe would also look at how customers could potentially benefit from switching banks.
Comyn pushed back against suggestions banks were faster to raise their lending rates when interest rates were rising, but slower to increase deposit rates. He said throughout rate changes in the past few years, it took "broadly between 10 and 15 days" for pricing changes to be passed on to loans or deposits.
The profit results from CBA showed the bank's margins had widened sharply in the six months to December, primarily as a result of rising interest rates.
Comyn said household spending would come under pressure this year, as consumers adjusted to the sharp jump in interest rates and $96 billion in ultra-cheap fixed-rate loans expire. But overall, he expected a "soft landing" for the economy.
The proportion of CBA borrowers who were three months or more behind on their repayments was at a record low, but Comyn said mortgage arrears were likely to climb as more customers felt the pinch of higher interest rates and inflation.
"We recognise that of course the prospect of higher rates is a source of worry and concern for many of our customers," Comyn said.
The Business Briefing newsletter delivers major stories, exclusive coverage and expert opinion. Sign up to get it every weekday morning.
Source: Thanks smh.com