When the economy slows, there's always lipstick and mascara
The first thing that often goes when the economy slows is the extra takeaway coffee and restaurant meal. However, contrary to intuition, people keep spending money on small luxuries like lipstick and mascara.
The need for a feel-good treat, according to Australian marketing experts, is unassailable, especially when managing a tighter budget.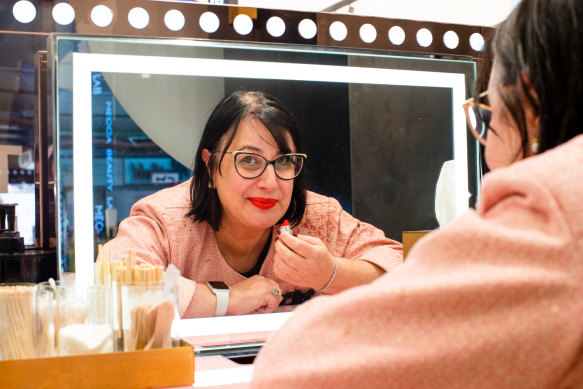 Since the COVID-19 pandemic, spending on luxuries has increased. People have been buying more perfume, skincare and spending money on travel and pampering – rewards after years of deprivation.
Julia Newbould, a finance professional and author of The Joy of Money, said small cost luxury items including lipstick and mascara made her feel better. "It sort of empowers you," she said.
"You keep buying those. The stuff you know you can afford even if interest rates are going up, it's The need for a feel-good treat," she said. "If you buy a new designer handbag that's going to blow everything out.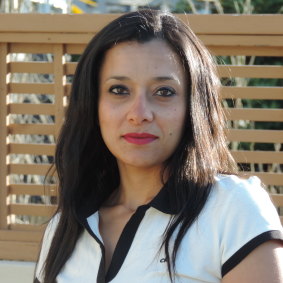 "Lipstick has that extra power, as does mascara, that you can see it. It gives you that new look, that bright look."
The so-called Lipstick Effect is based on a theory that in times of post world war depression, recessions and other economic stresses, including when interest rates surge, women indulge in small purchases that provide an emotional lift without breaking the budget.
The theory was borne out by Leonard Lauder, the chairman of Estée Lauder Companies, when he reported his company was selling more lipstick after the 2001 terrorist attacks triggered a global economic downturn.
Marketing lecturer Marian Makkar from the RMIT business school has published research showing that while people are spending more on luxuries, many are trying to make their purchases less conspicuous by avoiding big name luxury labels. Makkar said the so-called lipstick effect was a paradox she has worked on understanding.
"It's all about trying to feel better about yourself and your situation," she said. "Lipstick has this primal desirability and can be really bright.
"People started getting fragrance during COVID because you can't see lipstick behind the mask. It gave them the morale boost they needed."
Even when consumers understand they need to tighten their belts and cut back on spending, "they find it hard to resist little treats, thinking this will perk themselves up without breaking the bank".
"Affordable luxuries are consumed to lift spirits and self-esteem even in the bleakest of times," Maccar said.
Forbes Magazine reported in June last year that global market tracking firm NPD Group had found sales of lipstick and other makeup increased by 48 per cent in first-quarter over the previous year.
Makkar said that during COVID sales of perfumes also increased, probably because a new lipstick had to be hidden behind a mask. She said global research company Statista found that revenue in the beauty and personal care market totalled $US6.72 billion in 2023.
Dr Alesso Galluzzi from University of Sydney business school said with interest rates going up, people were reprioritising their spending.
"The first things that usually go, rather than luxury, is potentially the spending that goes to small businesses. So it is less likely that people are going to eat out, or get coffee to go.
"The reason being, for most people the luxury purchase is once in a while, a birthday present or a life event.
"People tend to budget for it and would rather give away a few coffees than the luxury purchase."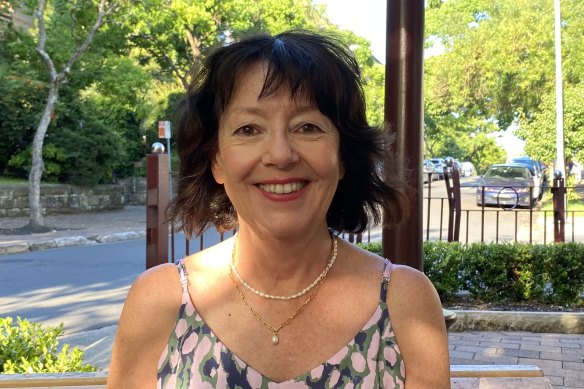 The recently released Bain and Company report on luxury spending found the global luxury goods market took a leap forward in 2022, despite uncertain market conditions. "The industry is poised to see further expansion next year and for the rest of the decade to 2030, even in the face of economic turbulence," the report said.
Sydney senior marketer in financial services Jane Devaney said when people worked hard they needed to treat themselves as a reward and to avoid feeling like they were on a treadmill.
"Even though your money is taken up with bills and paying extra, you still need to reward yourself with a little treat," she said.
When she was on maternity leave, Devaney said she was managing a budget but still needed to buy new clothes and makeup to maintain her self-confidence and esteem.
"When I wear something new I feel more confident and it makes me feel better about myself, so I would buy things on sale," she said. "But I would still buy things because it's important for your mental health and your esteem and your confidence to have something new to wear, whether that's a new lipstick, a new top, something to refresh your wardrobe and remind yourself that I can still treat myself occasionally."
The growth in online shopping meant that her daughter had been able to find a great dress for $20.
"It looks amazing on her. So, I think online you've got so many more options to buy affordable things," Devaney said.
Australia Post reported that Australians spent a record $62.3 billion online in 2021, with online retail accounting for 19.3 per cent of the total retail spend.
Amanda Stevens, a 'consumer futurist' and marketing consultant who specialises in female spending behaviour, says a regular pedicure is an important and necessary spending decision for many women workers.
"What we see with consumers, particularly females, is they still want to look and feel good, almost as a coping mechanism," she said. "We have seen that cosmetics and the wellness sector is exploding.
"When things are externally uncertain, we look for certainty, and we dial into things we can control, and that is anything to do with the home, as in cocooning in response to uncertainty, particularly financial uncertainty."
"People will take one holiday but they will spend more on that holiday. It's quality over quantity.
"Because we had a lot of that taken from us, it means more."
Nadine Hassouna, who works in financial services in Melbourne, said when people could not afford to buy a designer handbag, they could still buy a lipstick or a perfume "to make you feel good about yourself". Regardless of how tight her budget is, she will always ensure she has face cream.
"If I'm mindful about what will happen in the future then I will not buy large ticket items, I will buy small ticket items," she said.
The Morning Edition newsletter is our guide to the day's most important and interesting stories, analysis and insights. Sign up here.
Source: Thanks smh.com