Meta's subscription move could deliver a mighty pay-off
This Friday will mean very little to a regular Instagram or Facebook user. But for local influencers, it marks the beginning of Mark Zuckerberg's ambitious plans to win a slice of the creator economy.
Meta Verified, a new subscription service outlined in a blog post by Zuckerberg on Monday, will attempt to give content creators more of what they want: authenticity, visibility and one-on-one communication with the social media behemoth.
For creator Elle Ray, a student with 57,200 Instagram followers, signing up to Meta Verified is a no-brainer.
"It's not a question of whether or not I will use it because it'll be something that I don't even have to think about," she says. "The main thing for me is that you get support – you get a person assisting you with your account issues. It's a physical human being, and that's something that not a lot of creators have access to at the moment."
"It's going to be such a significant thing for a lot of creators because it's such a help when you have account issues, for example, if someone's impersonating you."
Meta's plans are not new or overly different from its competitors. Snap last year announced its own subscription service (and claims to have converted over a million users into paid customers already), and Twitter owner Elon Musk has also revamped the Twitter Blue service and expanded it to more than a dozen markets.
The verified Meta product will cost between $19.99-$24.99 per month and will offer creators features such as account verification, person-to-person assistance, and tools to boost visibility in search, comments, and recommendation tabs. The average user won't notice a difference – there will be no differentiation between those who already have blue verification ticks and those who don't.
Ray believes it will resonate with large and small content influencers, but most of the benefits will be enjoyed by up-and-coming creators.
"Those with millions [of followers] already have those aspects of support, the Instagram contacts, all that kind of stuff. For the up-and-coming creators, this program will be super beneficial."
Meta's profits have taken a hit recently, with Apple's decision to introduce strict privacy changes set to cost Facebook's owner more than $US10 billion in lost advertising revenue. The company also announced 11,000 job losses in November as it continues to battle rising costs and weak advertising market conditions.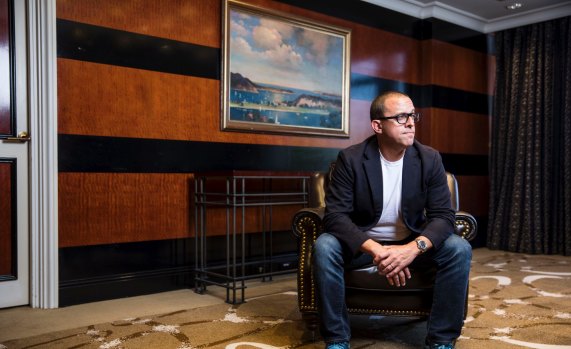 The subscription play is part of a broader effort by social media companies to help creators generate revenue from their content (which inadvertently helps the companies as well). Zuckerberg announced a range of features in September, including a marketplace that allows brands to match up with creators whose content fits their audiences. Another feature was creator shops, which allows creators to sell goods to Instagram users.
Henry Tajer, former advertising boss and chief executive of The Influence Group, an influencer marketing and insights business, said any move towards authenticity and brand safety was smart.
"Meta's initiative will provide a reliable framework for companies that are leveraging influence-based marketing on an always-on basis – and is an important sign of a maturing segment within the marketing ecosystem," Tajer said.
"For some creators with larger audiences, this could be a great support mechanism. The verification features really play to creators and their need to be easier to discover and for their content or activity to independently verified. So yes, [Meta Verified] should appeal to creators and companies with strong ties to creators."
While the new platform is expected to help content creators, it will also establish a more reliable revenue stream for the social media company. Tajer says the price point may be a little high to start, but Ray says it's a small price to pay to build her brand.
"It's almost like an investment," she says. "That money you may lose every month for the program is going to come back double, triple, through expanding your brand."
The Business Briefing newsletter delivers major stories, exclusive coverage and expert opinion. Sign up to get it every weekday morning.
Source: Thanks smh.com