Why this billionaire pub baron raided Star casino shares
Beleaguered casino group Star Entertainment, which is fighting fires on several fronts, is now faced with another unknown – how to deal with a billionaire raiding its shares to take a 10 per cent stake in the business.
Gaming and pub king Bruce Mathieson seized on Star's depressed share price over the past couple of weeks and paid $142 million to become the casino group's equal largest shareholder. This is essentially small change for Mathieson, whose net wealth is estimated to be more than $2.5 billion.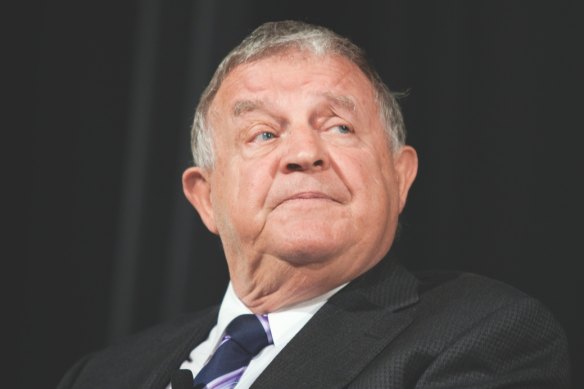 Whether this is a precursor to a takeover offer is something Mathieson is obviously not prepared to say. To move beyond 10 per cent would require regulatory approval, a process that can take many months or sometimes years.
Meanwhile, he is ambiguous about his intentions for board representation saying: "I think if I have the opportunity and they think I've got something to offer, and they wish me to participate, then I would only be too happy."
Star's share price has collapsed over the past year after a litany of misconduct exposed by two public inquiries that has left it vulnerable to takeover.
The casino group has embarked on a desperate attempt to have the NSW government back away from its proposal to increase taxes on table games and poker machines.
'Only time will tell whether I have made a terrible blue.'

Bruce Mathieson
Last week, it embarked on an $800 million share issue to fortify its balance sheet and pay for fines totalling $200 million already imposed by the Queensland and NSW regulators, and in anticipation of settling a costly legal claim by AUSTRAC.
It has many other regulatory challenges ahead, but some analysts have expressed the view that the stock has been oversold and now represents good buying. Clearly Mathieson agrees.
Mathieson gave Star no warning of his intentions and said he had still not spoken to anyone at the casino group.
He is the largest shareholder in Endeavour Group, the retail liquor and pub empire that was formerly part of the Woolworths group.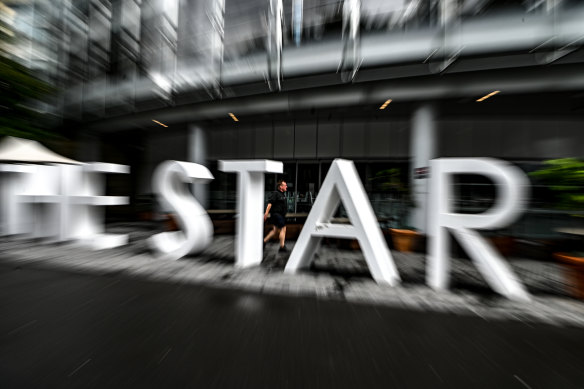 Mathieson didn't get rich overpaying for assets and is clearly an apostle to the view that there is money to be made in Australians' love of having a punt and a drink.
When asked whether he thought buying into Star represented good value, he said: "I wouldn't be buying it unless I thought it was good value.
"I like the assets of the company, I like the industry and I just think it's something that [as] a long-term holding for my family will be great," Mathieson said on Wednesday.
But he would not be drawn on whether this was an opening shot in a longer play to increase the stake beyond 10 per cent.
"The main thing was to get to where I am. I will reassess it with my son and then we will have a bit of a think about which way we are going to go."
Despite aggressively building the stake in Star, Mathieson says that "only time will tell whether I have made a terrible blue".
Instead, Mathieson portrays his investment in Star as an opportunity to buy into an industry that he loves.
"You might have bought a house last month because [you think] it's cheap and you think you are going to get value. But there are not many assets like [Star's] in this field and in this country that I like… there's no use in me going off and buying a fabrication company."
While Mathieson seems pretty relaxed about his investment in Star, those at the casino's head office in Pyrmont won't be feeling the same.
A new large non-institutional shareholder on the register who has plenty of experience in the gaming industry may not be content with watching from the sidelines.
Source: Thanks smh.com