World's ultra-rich take advantage as $1.5 trillion property market craters
Zara founder Amancio Ortega, Spain's richest person, expanded his global portfolio of commercial real estate last year, acquiring at least 10 properties across North America and the UK for more than $US2 billion ($2.9 billion).
Other ultra-wealthy individuals and their investment firms remained focused on the asset class, which was among the hardest-hit by the pandemic and the lasting consequences of remote work, according to Knight Frank's 2023 Wealth Report.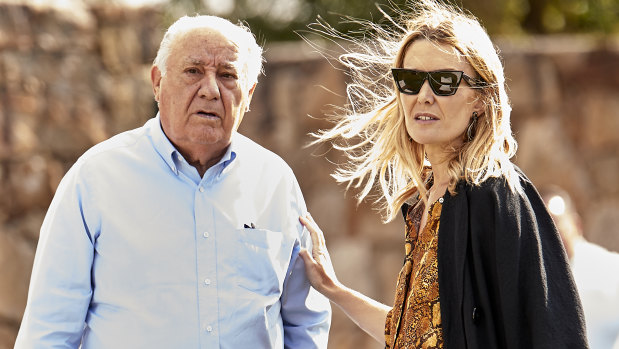 That's a stark contrast from institutional investors, who pared their share of the $US1.1 trillion market for offices, logistics sites and rental housing as defaults start to mount from higher interest rates in an end of the easy-money era.
Wealthy individuals, family offices and closely held companies took advantage of their smaller debt profiles and lengthier investment horizons to spend a combined $US455 billion last year on commercial real estate. They were the most active buyers in the sector annually for the first time, the London-based broker said in the report, released on Wednesday.
The total invested on behalf of the world's rich marked an 8 per cent decline from the previous 12 months, when pent-up demand following COVID-19 lockdowns pushed their property spending to record highs, according to the report. Institutional firms' volumes fell 28 per cent in the same period.
"Private buyers are taking advantage of the ongoing repricing of assets and stronger currency positions," Alex James, Knight Frank's head of private client advisory, said in a statement. "This trend is set to continue with private investors seeking liquid wealth preservation options."
The figures underscore the long-term investment outlooks of the world's ultra-rich and how they often seek to diversify their wealth through real estate, where sales of commercial mortgage bonds are now slumping as rising interest rates cut into lending volumes.
Ortega, 86, acquired five US logistics sites for more than $US700 million in September. He picked up a Seattle luxury residential skyscraper in December for about $US300 million after previously buying an Amazon.com office building in the city.
A representative for Ortega's family office, Pontegadea, declined to comment. He has a net worth of $US63.5 billion, according to the Bloomberg Billionaires Index, derived largely from his majority stake in Zara owner Inditex.
Joe Tsai, Alibaba Group Holding's co-founder, also emerged last year with an indirect stake in more than a half-dozen five-star hotels across Spain through his family office, Blue Pool Capital.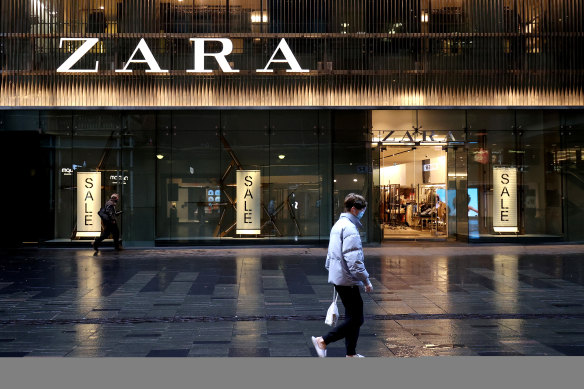 "You often find there's a sort of skin-in-the-game element if you've got private investors buying," Liam Bailey, Knight Frank's global head of research, said about the differences between the world's rich and institutional firms. "For an office building in London, the majority of that will be an investment play, but it may also be driven by the fact that actually the family office needs an office of its own."
Private investors mostly focused on rental housing in the commercial real estate sector during 2022. They allocated the most capital in the US, where New York remains a hub as well for residential real estate deals of $US25 million or more, according to Knight Frank's report.
New York also led the global ranks of cities for sums spent on commercial property from local private investors in 2022, while London received the highest amount from foreign investors.
Bloomberg
The Business Briefing newsletter delivers major stories, exclusive coverage and expert opinion. Sign up to get it every weekday morning.
Source: Thanks smh.com