Year of investment opportunity, if you look past market noise
The commercial property market will likely be dominated by investor caution in the first half of 2023 as the interest-rate environment settles, bond markets reach equilibrium, and property values find their true landing point.
While many large, industry players are likely to sit on the sidelines as they refocus on their portfolios, it gives private investors and other nimble forms of capital a good opportunity to secure high-quality assets.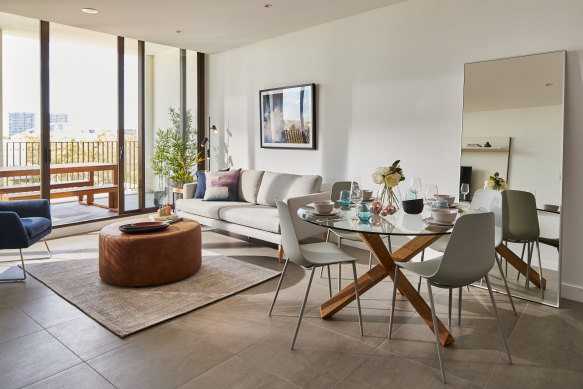 Opportunities will likely arise in several market sectors, one of which could be from institutions looking to divest non-core assets, as several AREITs go through a period of recalibration.
Assessing real value in this environment has its challenges, particularly for more traditional asset classes, such as retail, office and industrial. However, "alternative" real estate investments, such as built-to-rent, are proving more resilient and popular.
Over recent years, the market has seen the institutionalisation of many alternative sectors – including childcare and healthcare – and the residential market is now the new frontier, as internationally backed investors look to take a foothold in the build-to-rent market.
Melbourne has seen the lion's share of this investment so far, with the residential rental crisis being a major factor in an increased level of development activity. That is why, despite concerns over the economy's health, investors should stay on their toes, rather than sitting back on their heels.
'The key criterion should be to source assets capable of generating income to ride through the cycle, and focus on underdeveloped buildings in sound locations.'

Josh Rutman, head of Victorian capital markets at JLL
Opportunities with compelling value will likely materialise in the first half of 2023 for those that seek them.
There are echoes of investor caution experienced during the aftermath of the global financial crisis. However, buyers who acted during that uncertain period, instead of waiting for the crash that never happened, were richly rewarded.
Despite a short-term dip in transaction volumes in the fourth quarter of 2022 and so far this year, international investors are expected to play a significant role in driving an increase in the number of deals in the second half, and into 2024.
The 2023 Asian Association for Investors in Non-Listed Real Estate Vehicles (ANREV) survey shows Melbourne is high on the international global shopping list, with residential, office and industrial all making the top 10 for preferred APAC City/Sector combination for global capital allocations.
The Victorian property market presents attractive fundamentals that should hold investors in good stead.
With the full impact of the pandemic behind us, positive migration is re-booting at higher rates than the pre-COVID era, the international student market is bouncing back (occupancy rates of student accommodation buildings are close to 100 per cent again), and government investment in infrastructure is at record levels.
High inflation will be a significant factor for investment decisions. The key criterion should be to source assets capable of generating income to ride through the cycle – regardless of sector – and focus on underperforming or underdeveloped buildings in fundamentally sound locations.
Carefully chosen investments should emerge when market activity resumes at full volume.
When assessing opportunities, investors need to identify the difference between structural and cyclical changes. For example, e-commerce and the logistics market's strength have fundamentally changed how investors look at warehouses.
Meanwhile, office markets are transitioning to hybrid working, but most agree there will always be a need for a physical workplace. Could now be the best time to buy an unrefurbished office building?
The other growing issue is finance. With the big-four banks tightening lending for commercial property, investors with greater access to equity reserves and innovative debt structures will be best placed to buy opportunistically in the post-COVID landscape.
There is a view that the Reserve Bank of Australia may have overcompensated with official interest-rate rises, and we may see a sharp bounce back by the end of this year.
However, if market players wait until the recovery commences, it could be too late to uncover real value.
It will take fortitude for commercial property investors to take the plunge in the next six months, but I see 2023 as a year of opportunity for those who choose to look through the short-term noise.
Josh Rutman is head of Victorian capital markets at JLL
Source: Thanks smh.com