Six things company profits reveal about our spending
Corporate report cards are in, and one narrative is becoming increasingly clear: the party is over. People are spending less, cooking at home more, and counting their pennies.
But the spending slowdown is happening gradually after a years-long national shopping spree, and consumers are still willing to fork out for expensive plane tickets and travel experiences.
While official economic data from the Australian Bureau of Statistics is widely used as a measure of consumer sentiment, the profit and loss statements from Australia's biggest companies paint a colourful picture of what people are doing with their budgets.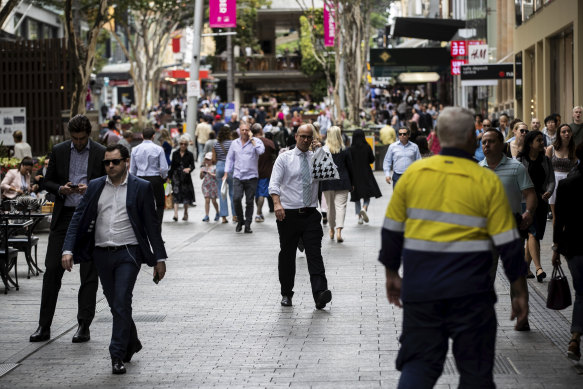 We've crunched the numbers of financial reports released over the past month by some of Australia's biggest companies, including Woolworths, Coles, Super Retail Group, Harvey Norman, CBA and Qantas, to uncover what the numbers say about how households are responding to pressures around the cost of living.
Supermarkets, discount players are making big bucks
Profits jumped at supermarket giants Coles and Woolies as their bosses highlighted shoppers are moving their spending away from more specialist retailers to budget-friendly grocery and homewares options.
Woolworths boss Brad Banducci called this trend "trading in", noting that Australian households also been curbing their weekly takeaway habits in favour of making meals together at home.
Discount department store darling Kmart staged a post-pandemic rebound, with sales across all categories surging as shoppers hunted for value. "We're not just the domain of people on lower incomes," boss Ian Bailey said.
And numbers from Supercheap Auto and Rebel owner Super Retail Group also added to the evidence that consumers are happy to make smaller-scale purchases and buy the essentials, whether it's kids sports shoes or auto essentials. Profits climbed by 38 per cent for the six months to December. Super Retail boss Anthony Heraghty highlighted that many of its products were essential.
Source: Thanks smh.com