What the world's ultra-rich are buying in 2023
As the world emerged from the global pandemic, the ultra-rich rushed to spend up, with handbags, art works, collectable cars and luxury apartments on their shopping lists.
While leading economies are all under pressure from the high cost of living generated by rising interest rates to try and counter-punch inflationary pressures, people with large bank accounts kept spending, the latest Knight Frank Wealth Report says.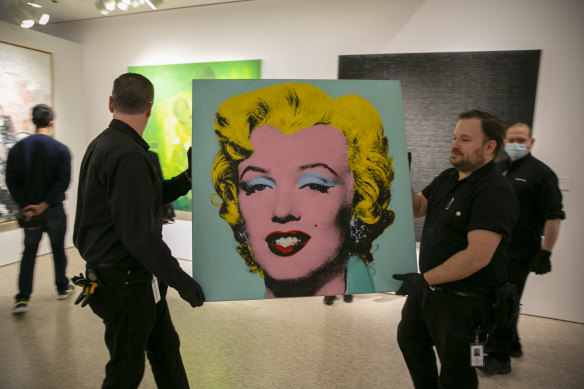 Among Australian ultra-high-net-worth individuals (UHNWIs), the top three investments of passion in 2022 were art, cars and coloured diamonds, while for 2023 it's set to be art, wine and jewellery. People with a net worth of $US30 million ($46 million) or more are termed ultra-high-net-worth individuals in the report.
The Knight Frank's Luxury Investment Index (KFLII), which tracks the value of 10 investments of passion, rose by a healthy 16 per cent during 2022, comfortably beating inflation and outperforming the majority of mainstream investment classes, including equities and even gold.
This was significantly more than the nine per cent rise for the KFLII in 2021.
"In 2023, collectable art is still the luxury investment of choice for Australian UHNWIs, along with wine and jewellery," said Michelle Ciesielski, Knight Frank's head of residential research.
"When considering the modern art space and the role of non-fungible tokens (NFTs) as works of art, just over half of our high-net-worth clients feel the market still has a lot of potential, which is optimistic compared to a global average of 34 per cent."
Classic cars revved up the index, coming in second place to art with prices rising 25 per cent – the strongest finish for nine years. Watches took third place on the KFLII podium in 2022, up 18 per cent.
In the section of the report under the heading "inflation busters", there are details of the sale of the 1964 Andy Warhol painting Shot Sage Blue Marilyn via Christie's for $US195 million, a Mercedes-Benz 300 SLR Uhlenhaut Coupé through Sotheby's for $US143 million, and a Gobbi Milano-signed Patek Philippe Ref. 2499 watch auctioned by Sotheby's for $US7.7 million.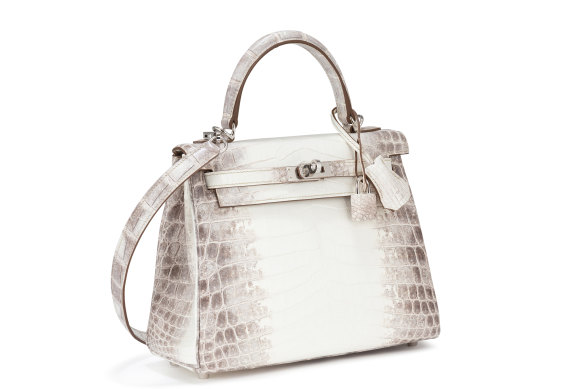 One item that is always keenly sought – the Hermès Himalaya crocodile Kelly handbag – was sold via Sotheby's for $US353,000. The bag sports 18-karat white-gold hardware with a lock and clasp set with 258 diamonds, and has been worn on the arms of collectors including Kylie and Kris Jenner.
Knight Frank head of residential Erin van Tuil said investments of passion were still riding high, despite economic worries.
"Australia's ultra-wealthy continue to expand their investment of passion portfolios for the three main reasons being a safe haven for assets, the investment return, but more than anything, the simple joy of ownership," van Tuil said.
This passion has also flowed to the real estate sector, with the top end of Sydney's residential market transactions surpassing that of Geneva and Paris in 2022.
The news will augur well for the luxury developments being undertaken by Lendlease at its One Sydney Harbour apartments at Barangaroo and Circular Quay, and Cbus Property's 111 Castlereagh, above the former David Jones menswear store in the CBD.
Ciesielski said the pandemic-induced boom in the prime, super-prime and ultra-prime markets globally continued into 2022, with 1392 sales signed at or above $US10 million across 10 global markets.
"While this represents a decline compared with the record-breaking 2076 transactions recorded in 2021, it is still 49 per cent above 2019 levels and equates to $US26.3 billion in sales," she said.
"As with many market segments, the second half of 2022 saw a slowdown in transactions as the cost of debt rose and economic uncertainty entered the equation, but it was moderate with 44 per cent of transactions happening globally in the final six months."
The Business Briefing newsletter delivers major stories, exclusive coverage and expert opinion. Sign up to get it every weekday morning.
Source: Thanks smh.com