Dan Murphy's: alcohol sales strong, despite cost of living struggles
The days of lockdown-induced drinking at home are firmly in the rearview mirror, and Dan Murphy's is back in the events game.
From champagne and rosé tastings to extravagant celebrations for Lunar New Year, the drinks giant is mingling with its consumers again. Over the past six months, the business has been involved with about 500 interactive experiences across the country.
"I've come to realise more and more that drinks is not just a product for a lot of people, it's actually a hobby. It's this element of really wanting to engage, wanting to learn and find out more," Dan Murphy's managing director Agi Pfeiffer-Smith said.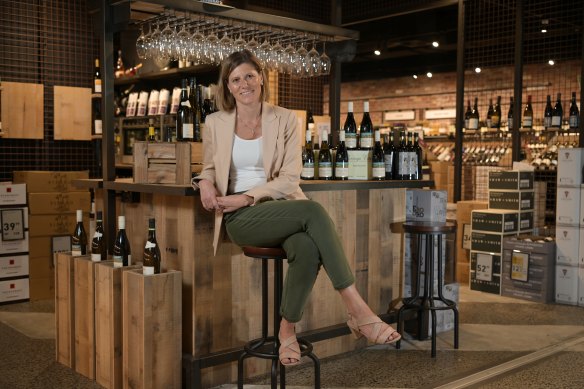 Pfeiffer-Smith had a bird's-eye view of Australians' relationship with alcohol during the pandemic. Having previously held senior roles at retail giants, including Wesfarmers and David Jones, she joined Dan Murphy's parent company, the ASX-list Endeavour Group in May 2020, just as the country was coming to terms with COVID-19. She was promoted to managing director last July, giving her oversight of the more than 260 stores and the group's growing e-commerce business, right at the time of an anticipated consumer slowdown.
The country is now facing a cost of living crunch brought on by inflationary pressures and rate rises, but Pfeiffer-Smith is unfazed by the tough economic climate and continued slowdown in discretionary spending.
When asked how shoppers are changing their buying habits in response to ten consecutive interest rate rises and soaring inflation, she says the only really noticeable trend is that people are taking fewer risks with their drinks purchases, and instead sticking to tipples they already know and like.
"This is one of life's small luxuries still, and I think the business continues to benefit from that," she said.
Founded in 1952 by winemaker (and former Age columnist) Daniel Francis Murphy, Dan Murphy's has seen more than a few changes since its first store opened on Prahran's Chapel Street.
This year marks two decades since the company opened stores outside Victoria, starting with Strathfield and Hurstville in New South Wales. Over the past 20 years the business has grown from a network of 15 stores to more than 260, plus a pumping online business and 5 million active members in its membership program.
After a $12 billion spin out from Woolworths in 2021, Dan Murphy's and its sibling brand BWS form the retail arm of Endeavour Group, which also owns the ALH pubs business. In the first half of 2023, Endeavour's drinks retail sales hit $5.4 billion – a slight decline on the previous year when COVID restrictions drove demand. Still, it remains 14 per cent higher than three years ago.
The scale and ownership of Dan's may have changed over the decades, but Pfeiffer-Smith remains focused on building the basic pillars of the stores: price, service, and a wide range of products.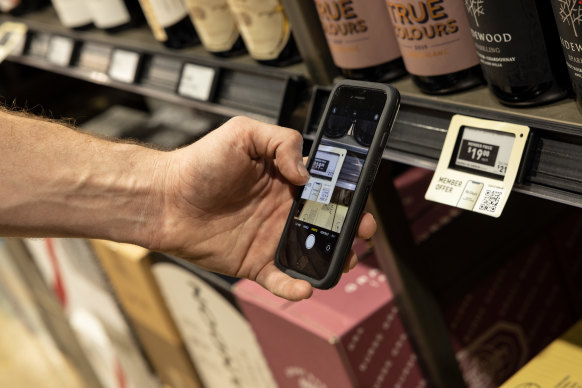 "It's that breadth of range, the breadth of discovery of something new, something exciting. It's been compared to like, either a library you wander through, or like a lolly shop for adults," she said.
As she discusses the brand's future, it's clear she sees the company as more thank just a drinks operator. It's a data cruncher, an events operator and a content maker that wants insights and conversations with its customers.
Many of those consumer insights are garnered from the company's loyalty program, My Dan's, which has notched up 5 million members over the past few years. The draw card for these members is price.
Each day, a group of staff log on to track the cost of hundreds of popular beverages and beat the market.
As its millions of consumers interact with the business, Dan Murphy's learns more and more about what they like. The anonymised pool of data helps the business see the interests and shopping behaviours across a range of demographics. "We can see what premium customers are doing, and younger versus older, and how that plays out across different customers," Pfeiffer-Smith said.
It helps shape the group's content business, including its digital platform Dan's Daily, where lists of the top Margaret River cellar doors sit alongside tutorials on how to start drinking mezcal.
Source: Thanks smh.com