ABC hires consultants amid nationwide radio ratings slump
Australia's national broadcaster has established an internal advisory group and brought in external consultants to try to stop the dramatic decline of its radio audiences in capital cities across the country.
In the first GfK radio ratings survey of the year, all of ABC's metropolitan stations, as well as respective breakfast and drive time programs, reported a concerning drop in audience share compared to the same time the previous year. The cumulative audience, which quantifies how many people listened to a station at least once during the week, has fallen in every single market.
In Sydney, ABC 702 lost more than one-third of its total audience in the past year, falling from 9.2 per cent to 5.9 per cent, which is largely driven by a fall in the number of people listening to the station's breakfast shows.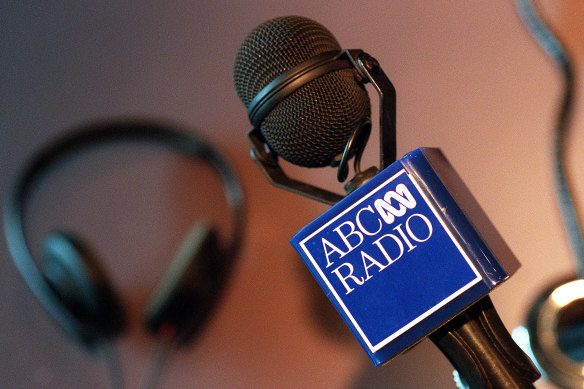 When 702's hosts Wendy Harmer and Robbie Buck departed at the end of 2021, ABC Radio Sydney was the second most popular show in the competitive breakfast radio market, with 13.2 per cent of the audience.
In the past year, ABC Melbourne's audience share has dropped from 7.4 per cent to 5.8 per cent, with the fall driven partly by a decline in the number of people listening to Sammy J.
Sources, who spoke anonymously because it is confidential, said the ABC had commenced an eight-week project, which will look at ways to improve ABC's local radio strategy and how to arrest the decline in audience.
The sources said the group is being led by ABC's head of corporate strategy Jeremy Millar, who is speaking with radio managers, presenters, and employees across the country until April. The review will be incorporated into the ABC's updated five-year plan (it is unclear when this will be made public).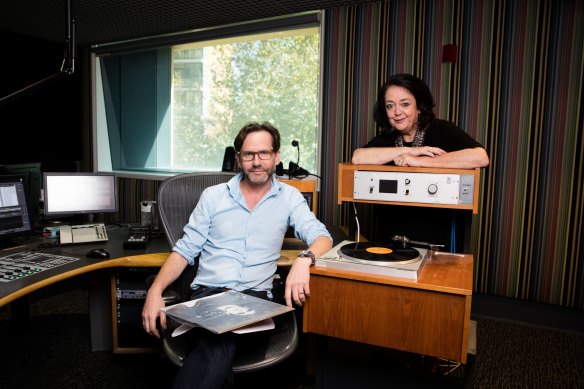 The group, which also counts ABC's head of content curation and platforms Lee Glendinning as an adviser, will look at how the Canadian Broadcasting Corporation and British Broadcasting Corporation are managing the decline in traditional audiences.
The ABC is already considering reducing the amount of money it spends on traditional television and radio broadcasts. Its focus in more recent years has been trying to reach younger audiences, and it has instead invested millions of dollars in its digital offering.
An ABC spokesman said the review of the decline in radio audiences was part of an update of the broadcaster's five-year strategic plan. "This work includes an analysis of all platforms, including local radio, as it did in the original ABC five-year plan," the spokesman said. "The ABC will release the updated five-year plan in due course."
The ratings for the ABC's other flagship radio programs have also slumped. On ABC Radio National, the breakfast timeslot run by host Patricia Karvelas, has continued to fall since the departure of Fran Kelly, according to GfK data.
On ABC Sydney, the 5.30am-9am breakfast time slot's cumulative audience has dropped from 379,000 in survey one of 2022 to 342,000 in the latest survey. On ABC Melbourne, the breakfast show has fallen from 402,000 to 323,000 year-on-year.
GfK data also showed that the cumulative audience of ABC Melbourne's morning time slot (9am-12pm), which has been occupied by Virginia Trioli, has fallen 99,000 year-on-year.
In Sydney, ABC Mornings, which is hosted by Sarah McDonald, had a cumulative audience of 218,000 in the most recent survey, down 33,000 compared to 2022.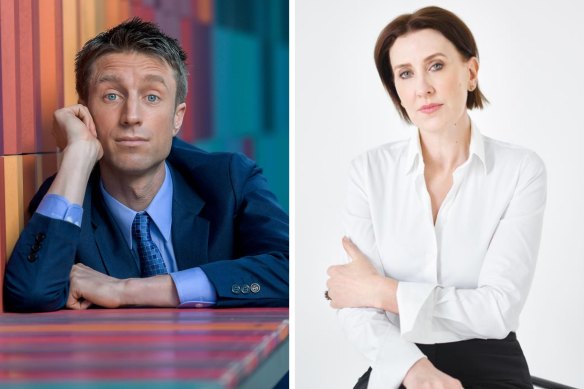 The ABC began as a single radio service in 1932, and while it has evolved rapidly, it still considers audio a fundamental and important part of its existence.
During the 2020 national bushfire crisis, listeners relied on ABC particularly when digital and telecommunications failed in fire zones.
But the broadcaster has faced pressure recently to reallocate spend and evolve its model to meet the demands of younger audiences, who prefer to stream television programs, listen to podcasts, and scroll on social media.
That shift has coincided with multiple programming changes to breakfast radio and drive show hosts, a disruption which will have partly contributed to changing audience figures.
This masthead revealed last November that ABC managing director David Anderson was restructuring the organisation for the first time since 2017, in an effort to improve processes around how content is commissioned and delivered to audiences.
Anderson last week announced the arrival of Chris Oliver-Taylor, who will take on the newly created position of chief content officer later this month. He was previously Netflix's local head of production.
The new content division led by Oliver-Taylor will be effective from July 1 and will include the ABC's capital city and national radio networks such as RN, ABC Classic and Triple j. The future of radio will be a key priority for Oliver-Taylor.
The Business Briefing newsletter delivers major stories, exclusive coverage and expert opinion. Sign up to get it every weekday morning.
Source: Thanks smh.com