Oil refiner Ampol sees big role for biofuels as airlines go greener
Australian fuel supplier Ampol is studying the potential production of up to 500 million litres of biofuels at Queensland's Lytton oil refinery to curb emissions in the aviation sector and heavy industry.
Under a deal struck on Thursday, Ampol will partner with Japanese oil refiner Eneos to jointly assess the feasibility of building an advanced-biofuels manufacturing plant to produce sustainable aviation fuels and renewable diesel.
Initially, the two companies will explore usage of agricultural, animal and other waste feedstocks to produce biofuels for domestic consumption and for exports.
Ampol chief executive Matt Halliday said the company was committed to supporting the development of biofuels value chain and partner with "like-minded organisations to help drive innovation" into the future of energy.
"Biofuels and synthetic fuels have an important role to play in energy transition, particularly in hard-to-abate areas such as aviation, and heavy industrial sectors like mining," Halliday said. "These are important market segments for Ampol."
The aviation industry is a major contributor to climate change due to the greenhouse gas emissions released by burning oil-based jet fuel, but planes are unable to readily switch to greener alternatives such as electric batteries. Today's batteries don't have the energy density – the energy per kilogram of battery – to power anything but very light planes.
Across the world, airlines are stepping up pledges and long-term purchasing agreements for biofuel production and usage. National carrier Qantas has so far invested $307 million into developing Australia's sustainable aviation fuel industry with Airbus, the world's biggest plane-maker, and has committed to transition to 10 per cent by 2030 and 60 per cent by 2050.
Using biofuel can achieve significant emissions cuts without the need for major changes to aircraft engines of airport infrastructure. However, airlines can only use a 50-50 mix of biofuels with conventional jet fuel because aviation authorities are not yet satisfied that engines can run as reliably and safely with a higher blend. Aviation companies, including Airbus, are also exploring other decarbonisation options for air travel, including zero-emissions hydrogen.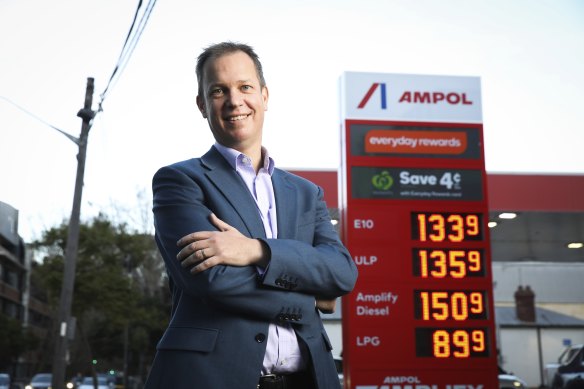 Eneos' Saito Takeshi said it looked forward to contributing to decarbonising the aviation industry in the Asia-Pacific region, including Australia and Japan, by developing value chains and stable supply of biofuels.
"Integrated supply chains – from feedstocks to manufacturing and distribution infrastructure – will be critical to the development of a successful and sustainable biofuels industry," Takeshi said.
"Queensland is uniquely positioned, given the availability of high-quality feedstocks from established industries."
Queensland Deputy Premier Steven Miles said the project was a positive step in the state's push to become a leading supplier of green jet fuels.
Miles said the project was another exciting step towards Queensland becoming a clean energy powerhouse.
"We know the world is moving into a low emissions future and there has been a significant increase in demand for low-carbon aviation fuel," he said.
"This project has the potential to unlock significant benefits for our economy by generating good, skilled jobs and opening export opportunities in a new industry."
The Business Briefing newsletter delivers major stories, exclusive coverage and expert opinion. Sign up to get it every weekday morning.
Source: Thanks smh.com