Crypto fugitive who triggered $60b meltdown nabbed at airport
By
Misha Savic

and

Sangmi Cha
Terraform Labs co-founder Do Kwon, who presided over a more than $US40 billion ($60 billion) cryptocurrency implosion last year, was arrested in Montenegro and charged with fraud by US prosecutors.
The developments came just over a month after the US Securities and Exchange Commission sued the 31-year-old as well as Terraform Labs. It is unclear whether his arrest was at the request of US authorities. He also faces an arrest warrant in South Korea on securities-law violations.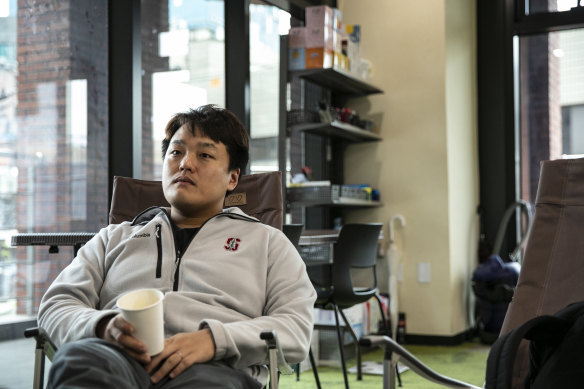 Prosecutors in his native South Korea allege he broke capital-markets law and have been seeking his arrest since mid-September.
Kwon found himself at the centre of one of the crypto sector's most damaging episodes last May, when the TerraUSD stablecoin he helped create and its sister token Luna suddenly cratered. That event set off a chain of failures across the digital-assets space that culminated with the bankruptcy of Sam Bankman-Fried's FTX six months later. Outfits from hedge fund Three Arrows Capital to lender Celsius Network toppled along the way.
Kwon didn't immediately respond to efforts to contact him via Telegram message and email. Representatives of Terraform Labs did not respond to a request for comment. The entrepreneur has previously denied wrongdoing and that he was a fugitive from justice. South Korean prosecutors and police couldn't immediately be reached after regular hours.
A successor to the Luna token fell more than 7 per cent after news of the arrest before recouping some losses, according to CoinGecko.
Kwon's whereabouts have been the source of constant speculation since South Korean authorities in September issued a warrant for his arrest on allegations including breaches of capital-markets law. The country has stripped him of his passport and said he's the subject of an Interpol red notice.
In February, the SEC turned up the heat on Kwon when it alleged in federal court that Terraform Labs and Kwon offered and sold unregistered securities, including the stablecoin, and carried out a scheme that wiped out at least $US40 billion worth of market value.
The TerraUSD stablecoin was meant to keep a constant value of $US1. Unlike other similar tokens that rely on a reserve of liquid assets, the system used on a complex mix of algorithms and trader incentives involving Luna. But it unravelled when confidence in Kwon's project evaporated during a few chaotic days in early May. Cryptocurrencies swooned, and didn't recover until early this year.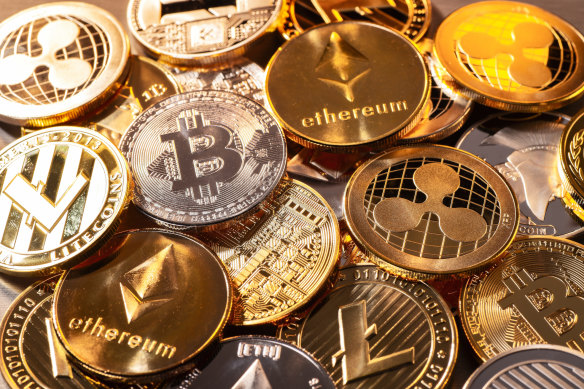 The prosecutors' office in Seoul early December said Kwon was reportedly in the landlocked Balkan nation Serbia, a few weeks after indicating that he had flown to Dubai likely as a stopover to destinations unknown after exiting Singapore, where his Terraform Labs project had a base.
Prosecutors have also sought to freeze digital assets allegedly linked to Kwon.
Exactly what sparked the implosion of Kwon's project remains a mystery. US authorities were investigating possible links to Bankman-Fried, whose FTX exchange and trading house Alameda Research spiralled into bankruptcy in November.
Source: Thanks smh.com