The power of connection: Why being a teacher is all about empathy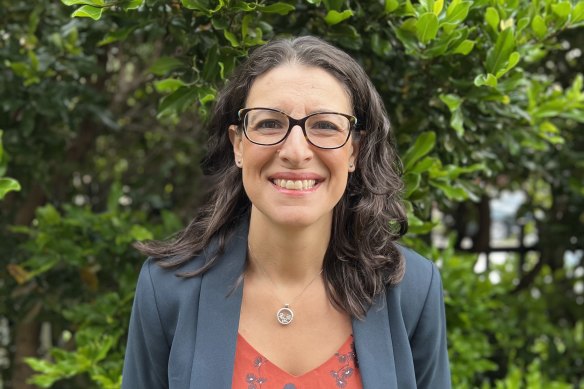 Name: Melissa Lentini
Job title: Principal at St Mark's Catholic Primary School Drummoyne, Sydney
What is a typical week like for you?
Each day presents new challenges and opportunities which keep me busy. I enjoy collaborating with teachers, visiting classrooms, checking in with students about their learning progress and achievement as well as collaborating with parents. While there are many administration duties that take up my time, the most rewarding aspect of my week is interacting with the students.
How long have you been doing this job, and what first sparked your interest in this area?
I have been an educator for 20 years and held a variety of leadership positions over the last 10 years. This is my first year as principal – in fact, I am two terms into the role. I always knew that I wanted to become a teacher as I enjoy helping children achieve their full potential.
What do you like most about the job?
I get energy from working with like-minded educators who are passionate about making a difference in the lives of students. As a leader, I am able to guide the way – creating a shared vision for the school, staff, students and parents, collaboratively developing key goals and implementing strategic plans to make this vision a reality.
Student wellbeing is paramount to me, so creating a learning environment where all learners feel safe, happy and supported to learn and achieve their potential growth is key in my work.
What was the most unexpected thing you have had to do in your job?
During the COVID pandemic, like all educators we were certainly thrown in the deep end and had to work creatively and methodically to ensure that students' learning and wellbeing needs were being met. We all had to upskill ourselves on designing engaging and purposeful remote learning experiences for the students, while also maintaining meaningful connections with the students and their families.
This experience certainly highlighted the power of connection and the important role that school plays in the lives of students academically, socially and emotionally. As an assistant principal at the time, I worked closely with the principal to ensure a calm and consistent approach was maintained during a period of much uncertainty.
What is the most challenging thing you have faced in your job in recent years?
Over the years and especially now as I have stepped into a new role I am always conscious of the need to maintain a healthy work/life balance. An educator's work is never done!
How transferable are your skills?
Educators have many invaluable skills that can be transferable to other careers. Education is all about connecting and working with a diverse range of people, being understanding, empathetic, receptive and being present for others. Education also requires you to develop strong communication and organisational skills as well as great flexibility. You never know what curveball will come your way, so being open-minded and flexible in your thinking is vital in this role.
Did you have a different career before you became a teacher?
During my undergraduate studies at university, while I was training to become a teacher, I worked in retail management. However, since graduating from university I have only worked in education.
What advice do you have for people wanting to get into this career?
Education is a highly rewarding career. While it entails a great deal of commitment, grit, time and dedication, the impact that an educator can have on a student is so important and lasting. It is such a wonderful feeling to know that you have made a difference in the life of a student and played a part in their learning journey. Educators work in partnership with families to guide and nurture the next generation of leaders.
What personal skills do they need?
Educators must have good communication skills, strong emotional intelligence and pastoral care.
The Business Briefing newsletter delivers major stories, exclusive coverage and expert opinion. Sign up to get it every weekday morning.
Source: Thanks smh.com