Time for Philip Lowe to leave the Reserve Bank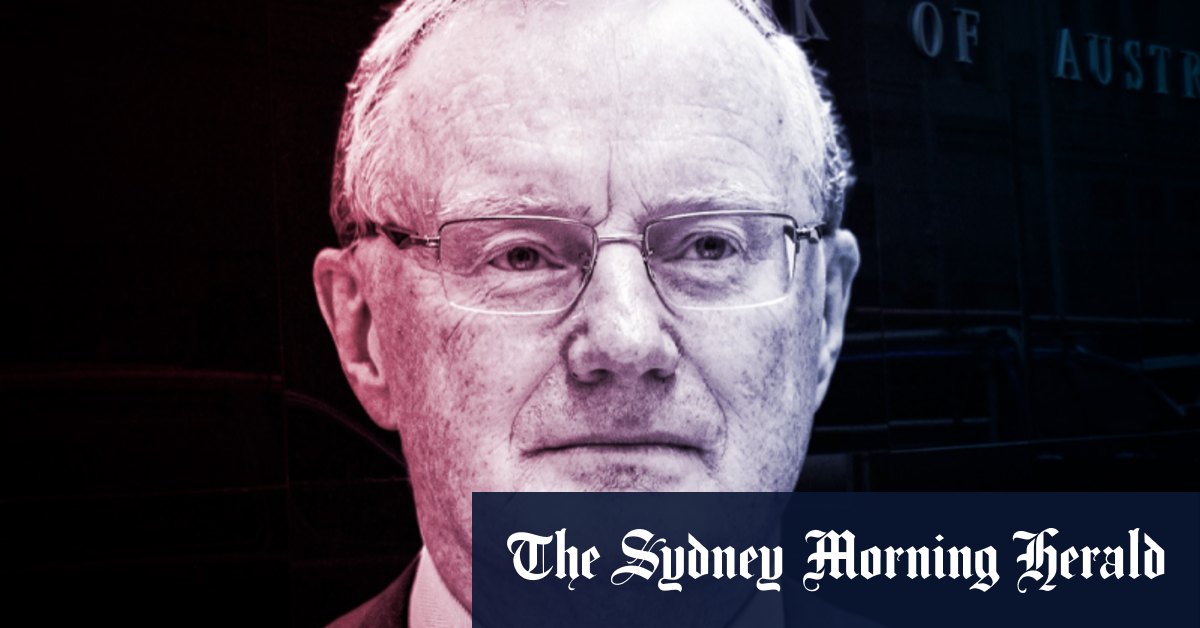 The governor of the Reserve Bank of Australia, Philip Lowe, has reached his use-by date and should make way for a new broom.
His injudicious 2021 declaration that interest rates would remain low until 2024 made him an easy fall guy to blame for Australia's dimming economic fortunes but is not enough to show him the door. Rather, the historic overhaul of the RBA – agreed to by the Albanese government after an independent review – would be better carried out under the eye of someone untainted by the culture that has dominated the bank for decades.
The Herald's senior economics editor Shane Wright has exclusively named a handful of candidates from outside the Reserve Bank, including Treasury secretary Steven Kennedy, who are in the running to replace governor Lowe. He also listed Finance Department secretary Jenny Wilkinson, Australian Bureau of Statistics head David Gruen and current bank deputy Michele Bullock as among those being considered, along with monetary policy experts from overseas.
Lowe's seven-year term is due to end in early September. His replacement will be the first named by a Labor government since 1989 when then-Treasury secretary Bernie Fraser was appointed, coincidentally the last bank "outsider" to be made governor. Fraser's successors, RBA alumni Ian Macfarlane and Glenn Stevens, proved adroit high-profile governors as Canberra's top public service appointments started to become media performers. However, Lowe eclipsed them and when Malcolm Turnbull appointed him in 2016, his stint as the RBA's public face made him a household name.
But his days were numbered from last April when Treasurer Jim Chalmers announced a historic modernisation of the RBA following the independent scathing review. It recommended the abolition of the board and the establishment of two separate bodies – one that sets interest rates and another that oversees the bank's governance and day-to-day operations.
The review suggested the bank needed substantial cultural change and lay the blame at the feet of the leadership: "RBA's leaders have undertaken many initiatives over recent years to make the RBA a more open and dynamic institution that is well-equipped to support its staff and carry out its duties. Yet, there remains a gap in the lived experience of staff members … The RBA's leaders should adopt behaviours to demonstrate the changes the organisation should seek to achieve."
The review proved a public humiliation for Lowe, who not only oversaw record low-interest rates and 10 consecutive rate rises, but carried the odour for the bank's perceived failings. Anger with the bank had intensified from 2021 when Lowe signalled the RBA would hold official interest rates at 0.1 per cent until 2024. He did little to blunt the ire at a forum last July when he appeared to confess that governments and central banks had contributed to soaring inflation with a series of financial incentives during the COVID-19 pandemic. Having been thrown under the bus, Lowe has said he would accept another term as governor, a declaration perhaps made more in mischief than hope.
Clearly it is time for a new agent of change. A recent Resolve Political Monitor survey for the Herald found 52 per cent of Australians think Lowe should lose his job.
Wright also reported there had been discussion about extending Lowe's term for a few months to bed down reforms to the bank, that include a new monetary policy committee that will set interest rates under the new structure.
But a temporary re-appointment of Lowe is not on. It makes little sense for Chalmers to strike an agreement with a lame-duck governor who will not be in place to oversee its long-term implementation.
Source: Thanks smh.com