Fox News unveils its Tucker Carlson replacement as it looks to stop the bleeding
Rupert Murdoch's Fox News said that network veteran Jesse Watters would fill the key prime-time slot left vacant by the exit of top-rated host Tucker Carlson.
Carlson left the network in April, less than a week after parent company Fox Corp settled a $US787.5 million ($1.18 billion) defamation lawsuit with Dominion Voting Systems, in which the anchor played a starring role.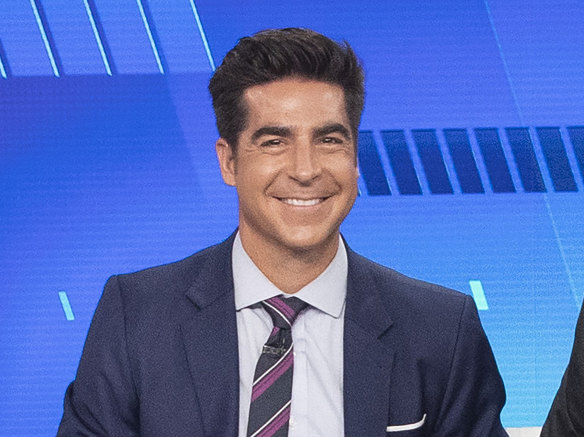 Watters will move to the 8pm slot, starting July 17, with his opinion program Jesse Watters Primetime, which was launched last year as a 7pm show, Fox News said.
Fox added that Watters' show had more than 2.6 million viewers this year, of which 270,000 were from the key 25-54 age group, and was the highest rated in the 7 pm category in cable news history.
Carlson's talk show, Tucker Carlson Tonight, was the highest-rated cable news program among the same demographic on the most-watched US cable news network.
Watters joined the network in 2002 as a production assistant and went on to interview former President Donald Trump and entrepreneur Mark Cuban on his weekend show Watters' World, which started in 2017.
Fox News backed Watters in 2021 despite infectious diseases expert Anthony Fauci calling for his sacking after he asked a crowd of conservatives to "ambush" him.
In May, the month after Carlson departed Fox News, the network's average total primetime viewers declined by 32 per cent from the previous month, according to AdWeek, citing Nielsen data. Yet Fox remains the highest-rated cable news network in total viewers and among adults 25-54.
In the weeks following Carlson's departure, Fox had filled the 8pm slot with Fox News Tonight, which was hosted by a rotating crew of Fox News personalities.
Laura Ingraham will move to a show earlier in the evening at 7pm and late-night host Greg Gutfeld will move up an hour to 10pm, Fox News said.
Meanwhile, Sean Hannity will remain at the 9pm show, the conservative network said.
Carlson has moved on to host his own show on Elon Musk's Twitter, Tucker on Twitter, triggering a legal showdown with Fox.
Source: Thanks smh.com