AI is having a Google moment: Square boss
Square chief executive Alyssa Henry has likened the rapid advances in artificial intelligence to the rise of search giant Google, as fintechs and banks jostle to roll out the technology in their apps and services.
Investors this year have been gripped by hype about generative artificial intelligence (AI) – a technology that can generate content such as text or images – sparking huge valuation gains for US companies such as chipmaker Nvidia.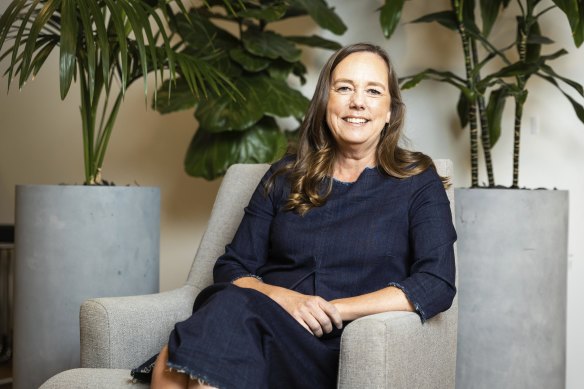 Financial giants are watching closely because they can use the technology to analyse customer data and soup up their apps, and in many cases they are already using types of AI to help assess loans or assist with customer queries.
Square, which is led by Twitter co-founder Jack Dorsey and provides payment terminals and software to small businesses, uses AI to help online merchants write more appealing descriptions of their products, or to edit photos of the goods they are selling. Like the banks it is competing against, Square is also rolling out AI to make its back office operations more efficient, such as by helping staff to respond to customer queries more quickly.
Henry, a former executive at Amazon who has been at Square since 2014, argued the AI trend represented a "big shift" in technology because it was delivering dramatically better user experiences than its predecessors, but at a fraction of the cost.
"The explosion that we've seen over the last six to nine months is because the technology is delivering effectively a 10 times better experience, at one-tenth the cost, for a bunch of use cases," she said.
"And so when you have those two things combined together, it's just super compelling."
Henry likened the rise of generative AI to the way Google, which launched in 1998, transformed the experience of using the internet for online searches. "The internet was around for a while, just like deep learning models have been around for a while, but there's something that just unlocks in these moments and I think we're in one of those," she said.
Henry is visiting Australia, Square's biggest market outside the US, as the company looks to expand its share of the market providing payment and technology services to small and medium businesses, a key battleground for banks. Square is part of Block, the US fintech giant that also owns Afterpay.
As well as providing payment-related services, Square also lends money to businesses based on the data it collects, and Henry said there was strong demand for its lending products in Australia.
The company, which does not disclose the size of its Australian loan book, argues its data allows it to lend to businesses that banks will not touch. However, Australian banks have recently sought to compete more aggressively for the lucrative small business market.
"We believe there's still a huge opportunity within Australia to serve more businesses both in terms of serving smaller businesses … and serving businesses outside the major metropolitan areas," Henry said.

Excitement about artificial intelligence-exposed stocks such as Nvidia and Microsoft has been a key driver of US sharemarket performance this year, with Wall Street up about 13 per cent since January. Henry did not offer an opinion on AI valuations.
Square has launched an AI-driven feature in the US that is designed to help online merchants write more compelling descriptions of their items, and it plans to roll out this feature in Australia. Henry said it was also thinking about a feature that would advise small businesses on financial management issues.
Although the AI craze has sparked fears that hordes of white-collar jobs could be wiped out, Henry said she expected AI applications used in the company's back office would help staff do their jobs more effectively but not reduce its need for staff.
The Business Briefing newsletter delivers major stories, exclusive coverage and expert opinion. Sign up to get it every weekday morning.
Source: Thanks smh.com