Bubs Australia files counter-claim against ousted founder, former chairman
The ugly board stoush at infant formula maker Bubs Australia will play out in court with the company suing the ousted chief executive and the former executive chairman for allegedly misusing company funds and spending big on luxury fashion, travel and accommodation.
In a cross-claim filed in the Federal Court in Victoria on Wednesday, the company has also accused founder and ousted boss Kristy Carr of entering an agreement to pay Joe Hockey's US advisory firm Bondi Partners a $US900,000 ($1.35 million) bonus that was not disclosed to the company's board.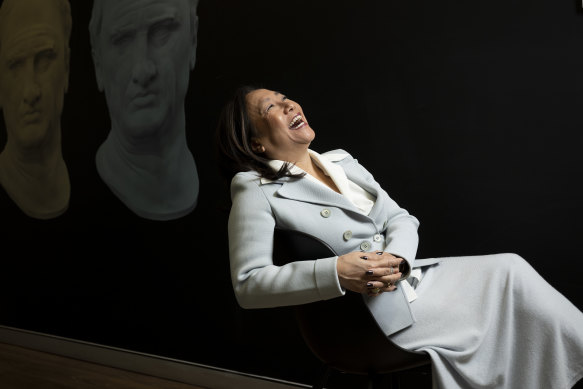 Hockey, a former treasurer and ambassador to the US, through Bondi Partners, helped broker a deal last year for the company to send more than 1 million tins of its formula to the US to help alleviate a serious baby formula shortage there.
The very public fallout between Carr and the company's former executive chairman, Dennis Lin, on the one hand, and the current Bubs board, which is chaired by Katrina Rathie, will come to a head in late July when investors will vote on a motion brought by Carr and other investors to spill the board and install new leadership to the company.
But the disagreement will also play out in court: Carr and Lin have filed unfair dismissal claims in the Federal Court, alleging the business acted unfairly when it removed them from their roles as chief executive and executive chairman.
Bubs Australia filed a counterclaim this week, alleging Carr and Lin breached their fiduciary duties to the company and misused company funds during their tenure.
In court documents seen by this masthead, the business claims Carr used a company credit card to make unauthorised purchases, including $12,050 spent at Giorgio Armani and $US312 on a massage at the Ritz-Carlton hotel.
Bubs Australia also says that, while Carr disclosed an agreement made with Bondi Partners in June 2022 to the board, she did not disclose the terms including that the company would be up for a $US900,000 bonus payment to the firm due in July 2023.
Source: Thanks smh.com