More Australians fall into energy debt, bills to rise again this weekend
Soaring electricity and gas prices have driven another double-digit jump in the number of Australians in debt from unpaid energy bills, just as prices are set to rise by as much as another 25 per cent from Saturday.
New figures from the Australian Energy Regulator on Wednesday revealed the average residential energy debt had fallen 5 per cent to $999 during the first three months of the year, but the number of customers in debt is sharply higher, increasing 13.7 per cent over the period to 188,969.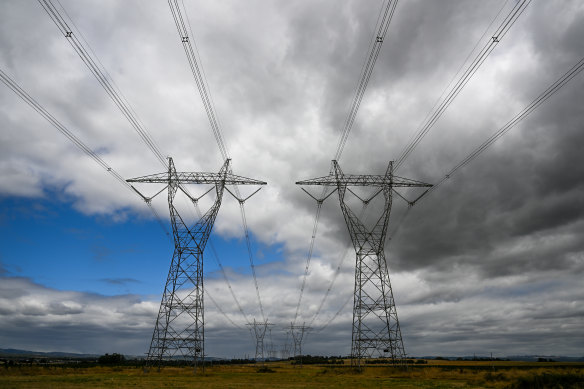 The number of residential electricity customers participating in hardship programs climbed 19 per cent to 89,201 from the same quarter last year, according to the figures. Average hardship debt had increased by $137, or 8 per cent, to $1871.
Social services groups on Wednesday said soaring energy debt was adding to already severe cost-of-living pressures facing many Australian households.
"The cost-of-living crisis is putting enormous pressure on people on low incomes," Australian Council of Social Service chief executive Cassandra Goldie said. "And the situation is set to worsen with energy bills rising by up to 25 per cent from July 1 in some parts of the country."
Higher bills for homes and business start kicking in across the eastern seaboard over the next month, as retailers including AGL, Origin Energy and EnergyAustralia increase tariffs for the 2024 financial year following a decision by energy regulators to lift the main consumer price caps.
The so-called "default market offer" increases of between 20 per cent and 25 per cent from July 1 reflect last year's rises in wholesale prices – what retailers have to pay for electricity before they sell it on to customers – following a spate of coal-fired generator outages curtailing supply, and a historic global energy crisis caused by Russia's invasion of Ukraine driving up the cost of extra coal and gas needed to plug the shortfalls.
It comes as the Albanese government faces mounting pressure to address soaring power prices, after it promised in the 2022 election campaign to cut power bills by $275 a year by 2025.
This was part of Labor's ambitious target for renewable energy to comprise 82 per cent of the electricity grid by 2030 – a move it said would displace coal power with cheaper wind and solar.
The Australian Energy Regulator and Federal Climate Change and Energy Minister Chris Bowen have said this year's energy price rises are not as severe as they would have been if the Albanese government had not introduced emergency laws in December to temporarily cap the price of domestic gas at $12 a gigajoule and domestic coal at $125 a tonne, which have led to a reduction in wholesale electricity prices.
Bowen has said retail bills would have risen by up to 50 per cent without the government's intervention.
Goldie on Thursday said social services groups' surveys had found that 65 per cent of people on income support were cutting back on their heating usage, while 60 per cent were going without essentials, including food and medication, to pay for their bills.
She called on the federal government to do more to directly assist customers in hardship "before their debt spirals out of control and become more unmanageable".
The Australian Council of Social Services wants the government to lift income support payments to help those in need.
It also called for the government to provide relief payments of up to $2000 per person facing unmanageable energy debt, upgrade guidelines to reduce retailers' profits and bring forward investments in programs to retrofit low-income households with energy efficiency technology.
The Business Briefing newsletter delivers major stories, exclusive coverage and expert opinion. Sign up to get it every weekday morning.
Source: Thanks smh.com