The bare-knuckle Bubs brawl is no child's play
The Bubs brawl has all the ingredients – claims of sexism, bullying, conflicts of interest, unauthorised Armani spending on the corporate credit card, the brutal axing of the company's chief executive and chairman, and most recently, claims of an improperly disclosed payment to Joe Hockey's advisory business, Bondi Partners.
The cast of characters making a cameo in this saga spans US President Joe Biden (who tweeted his thanks to Bubs) to at least one Kardashian who named a Bubs' product as her go-to baby formula.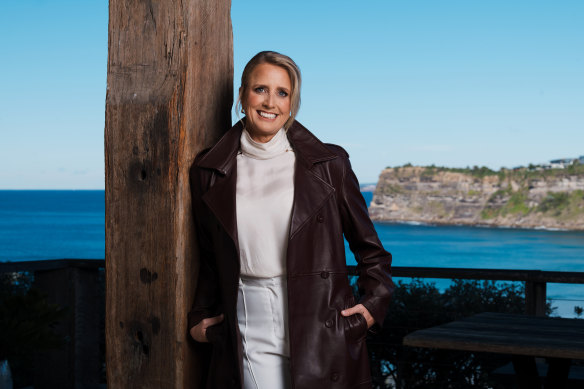 Bubs is relatively small by listed company standards, but it punches well above its weight for drama.
In essence, the old guard of Bubs – its founder Kristy Carr and her close ally and former chairman Dennis Lin – have been thrown out in a coup mounted by the board and with the support of its largest shareholder, an arm of Chinese e-commerce group Alibaba.
Carr and Lin are fighting back with their own coup. They have requisitioned a meeting asking shareholders to ditch the current board and replace them with a team that they have nominated.
Corporate convention and restraint appear to have been thrown out the window by the players involved.
But bat away the colourful froth and bubble from this corporate drama and Bubs has an underlying problem – a difficulty in shedding excess baby infant formula into China.
When the ousted chief executive Kristy Carr declared "someone could be forgiven for thinking anyone with a brain, a voice, and a vagina is a target" in describing Bubs' recent job cuts, it's pretty clear this fight has become deeply personal and emotions are running high.
There is plenty at stake. Carr, who founded the baby formula company, is financially and emotionally invested in the future of Bubs. Her reputation and those of the current Bubs directors rest on who will emerge victorious from this bare-knuckle brawl.
And Carr isn't alone in getting down into the mud in this spat. In claims and counterclaims now before the courts, Bubs alleges Carr used a company credit card to make unauthorised purchases, including $12,050 at Giorgio Armani, $US312 ($472) on a massage at a Ritz-Carlton hotel in California and a $8227 Ferrari watch.
These claims appear to go hand in hand with previous statements made by the board that Carr and former chairman Dennis Lin acted outside their authority. Carr says she never spent anything without authorisation.
Carr alleges she was bullied and harassed by non-executive director Steven Lin during the last two years she worked at the baby formula company. The claims are part of a legal action by Carr and former executive chairman Dennis Lin suing Bubs and its non-executive directors over their removal.
But bat away the colourful froth and bubble from this corporate drama and Bubs has an underlying problem – a difficulty in shedding excess baby infant formula into China.
Each of the two warring factors reckon they have the solution to what looks to be a channel stuffing issue and a distribution debate.
It seems there are plenty of tins of product sitting in Chinese warehouses rather than in the hands of the country's mums.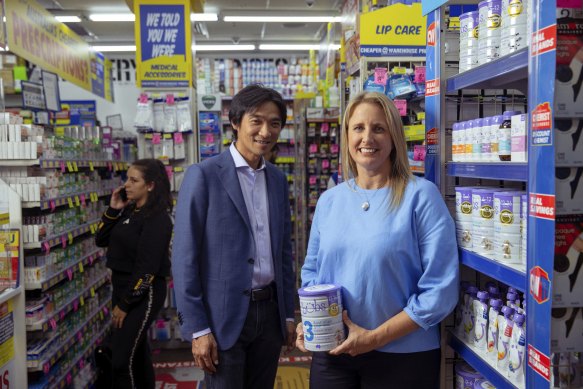 The answer to just how much inventory is at issue depends on which side you ask. Bubs is suggesting the best part of $44 million worth of product which was sold to a distributor AZ Global is still clogging up the pipeline. Carr reckons this number is absurd.
The Carr camp doesn't want Alibaba to dominate distribution but is happy for it to be in the mix, and has raised concerns about conflicts of interest given Alibaba is an anchor investor in C2 Capital – which is now Bubs' largest shareholder.
And which side gets to decide how to remedy this problem depends on an extraordinary general meeting to be held next month.
From a governance view, this is a nappy-full mess and from a personal standpoint, it's a bare-knuckled punch up.
The Business Briefing newsletter delivers major stories, exclusive coverage and expert opinion. Sign up to get it every weekday morning.
Source: Thanks smh.com