Woolworths, RSPCA, Medibank caught up in pet insurance crackdown
Well-known brands including RSPCA, Woolworths and Medibank have been blocked from selling pet insurance policies because the products failed to properly considered the financial situation of prospective customers.
On Thursday, the Australian Securities and Investments Commission (ASIC) issued 38 interim stop orders relating to 67 pet insurance products issued by The Hollard Insurance Company and PetSure Australia across different levels of cover.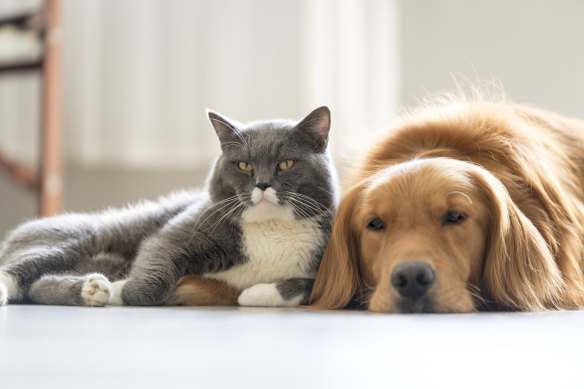 These insurance products were issued via brands including Woolworths, RSPCA, Petbarn, Guide Dogs, Medibank, Bupa and HCF. The stop orders mean affected insurers will be barred from selling their products to new customers.
The regulator said it issued the stop orders, valid for 21 days unless revoked earlier, because of deficiencies in the way the companies defined the type of customers for whom their products were appropriate.
"ASIC made the interim orders to protect consumers from acquiring pet insurance products that may not be consistent with their objectives, financial situation or needs," the regulator said.
ASIC's action comes after pet ownership boomed during the lockdown periods.
The regulator said it was concerned that the insurers failed to use objective and tangible parameters in defining their target market, including a lack of proper consideration of consumers' ability to afford premiums and pay for treatments upfront before being reimbursed by the insurer after a claim is approved.
"In defining the target market, it appears that the insurers did not properly consider the requirement for consumers to pay for veterinary expenses in full and upfront before receiving a partial reimbursement under a claim," the regulator said.
It is the first time that ASIC has used its stop order powers for deficiencies in the way a company defined its target market – or target market determination (TMD) – for an insurance product under the design and distribution obligations (DDO).
It comes after the regulator conducted a risk-based, targeted review of insurance TMDs, with the regulator considering further stop orders for other insurance products.
ASIC said it expected insurers to consider the concerns raised regarding the TMDs and take immediate steps to ensure compliance.
"ASIC will consider making a final order if the concerns are not addressed in a timely manner," it warned.
The insurers will have an opportunity to make submissions before a decision is made about any final stop orders.
More to come
The Business Briefing newsletter delivers major stories, exclusive coverage and expert opinion. Sign up to get it every weekday morning.
Source: Thanks smh.com