Historic church site sold to overseas investor
A large landholding that includes the heritage-listed Mark the Evangelist church and the site of an historic Labor Party split that reshaped Australia's political landscape has been sold to an offshore investor.
The 4822 square metre North Melbourne site, at 579-599 Queensberry Street and 51-61 Curzon Street, owned by the Uniting Church of Australia, included the landmark Gothic Revival bluestone church, which dates back to 1879, plus its eight-bedroom manse, terraces, halls and a 1980s office building.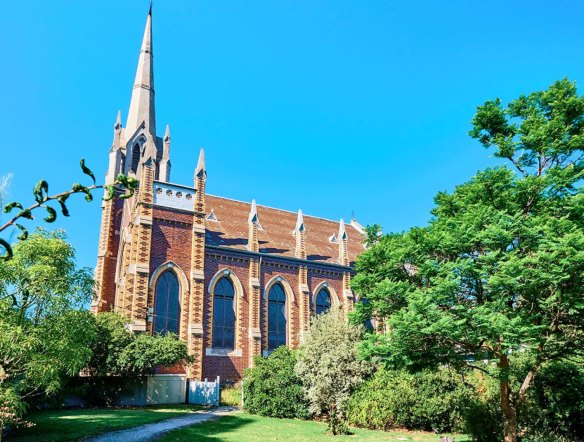 One of the halls is the site of Labor's historic split that changed the nation.
In 1955, Labor split for the third time in its history, this time over anti-communist sentiment. The break helped keep Prime Minister Robert Menzies' government in power for the next 17 years.
The spilt-off faction became the Australian Labor Party (Anti-Communist), which in 1957 became the Democratic Labor Party (DLP).
Staunchly conservative Catholic and anti-Labor, the DLP directed its preferences to benefit the Coalition two-party-preferred vote and was successful in keeping Labor out of government until Gough Whitlam swept to power over Billy McMahon's government at the 1972 federal election, ending a record 23 years of continuous Coalition government.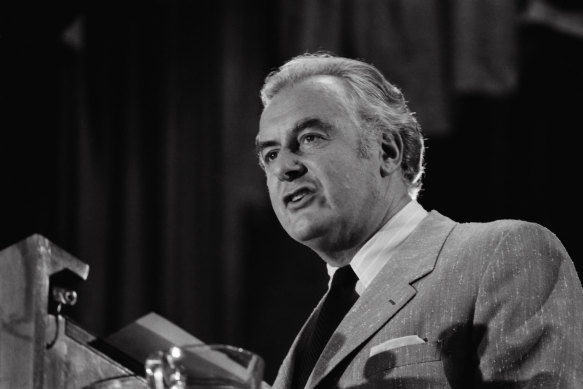 The church, one of architect Evander McIver's best surviving works, originally belonged to the Presbyterian Church, which began holding services there in the 1850s. It became the Uniting Church in 1977 when the Methodist, Congregationalist and Presbyterian churches merged.
The overseas investor is understood to have paid about $10 million for the landholding.
JLL agents Radisich, Rutman, Li and Nick Peden handled the deal but declined to comment on the price or buyer. It is unknown what the new owner plans to do with the site, which has heritage and environmental restrictions attached.
The Victorian Heritage Register states the church complex is of historical, social, architectural and aesthetic significance to Victoria. Its spire and imposing exterior, along with the manse, rear hall, parsonage and cottages results in "a complex of aesthetic significance, which is a landmark in North Melbourne".
Adidas heads to Cremorne
International sports retailer Adidas is moving to Cremorne from Salta's Nexus Corporate business park in Mulgrave.
The group has pre-committed to 2726 sq m of space at Fortis Development Group's new $130 million project at 65 Dover Street, earning naming rights to the property. The deal includes levels six and seven of the building, plus a 400 sq m ground floor retail store.
Fortis bought the 1850 sq m site in 2021 for $26.9 million. The eight-storey building, designed by Fieldwork Architects, has floor plates of 1350 sq m, but 300 sq m offices are available for small businesses.
The building is now 90 per cent pre-committed six months before its December completion date.
Urban planning consultant Ratio is also taking space and Mulberry Group will open a wine bar, café and deli on the ground floor.
Fortis has just level four remaining in the flagship project. The group's Victorian general manager of development, Tim Mills, said demand for retail and office in the city fringe remains robust.
"Businesses want workplaces that make the commute to work worthwhile," Mills said. The 9324 sq m building features a rooftop basketball court, entertainment facilities, a digital production studio, car wash and saunas.
A leasing campaign for Fortis' new tower in Wiltshire Street, Richmond, will start in the third quarter, Mills said.
Nexus Corporate
Salta has completed a new speculatively built office at Nexus Corporate, a $60 million 8600 sq m building at 633 Springvale Road. The business park now has 75,000 sq m of office space and is on track to grow to 120,000 sq m.
Colliers agents Ash Dean and Travis Myerscough are handling the leasing.
Salta also has a footprint in Cremorne, and last month announced it had fully leased the 18,000 sq m Industry Lanes project, at 459 Church Street, with Arrotex Pharmaceutical, C&D Capital, Jellis Craig, Icon, M&C Saatchi and co-working group Hub Australia.
However, there are still plenty of Cremorne sites where the owners of low-rise, post-war buildings are taking them to market. Next on the list is 24-28 Cremorne Street, a 1585 sq m building leased to the Royal Enfield motorbike dealership and the Ms. Frankie restaurant, on a 934 sq m land parcel.
Records show it last changed hands in 1997 for $1 million and is likely to fetch more than $10 million this time around. Cremorne land is generally selling for between $13,000 and $15,000 a sq m. JLL's Josh Rutman, Jesse Radisich and MingXuan Li and Teska Carson's Matthew Feld and Larry Takis have the listing.
The property is across the road from Bill McNee's 31-53 Cremorne Street, which has a planning permit for a 10-storey building, and nearby 30-32 Cremorne Street, which has approval for a nine-level project.
Another property on the market is a three-storey office building at 255 Mary Street. The 708 sq site has 20 undercover car parks and is expected to fetch about $5 million. It last changed hands for $2.9 million in 2012.
Fitzroys' David Bourke, Lewis Waddell and Shane Mills are handling the sales campaign.
Meanwhile, a two-storey 412 sq m office at 15-19 Amsterdam Street is understood to have sold to an owner-occupier for more than $6 million. Teska Carson's Luke Bisset did the deal but declined to comment.
Two shops on 522 sq m at 263-267 Swan Street also fetched about $4 million in a deal struck by Teska Carson's George and Larry Takis.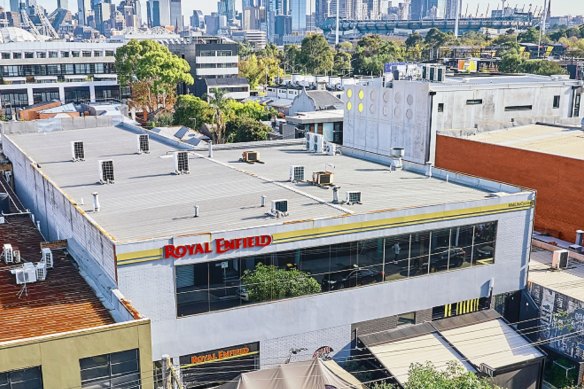 NAB branch
A NAB branch on the blue-chip Brighton retail strip, which last changed hands in 2019, is back on the market.
Records show investors paid a bumper $6.1 million for 35 Church Street in 2019, buying the 288 sq m shop from Anne Kantor, the late sister of media mogul Rupert Murdoch, who had held the property for 20 years.
The new owners are unlikely to make much more when it goes to auction on July 27. The quote price is $6.7 million-plus. Fitzroys agents Mark Talbot and Tom Fisher are handling the auction.
It is understood to be one of the NAB's better-performing branches. The bank recently renewed its lease after 30 years. It pays rent of about $254,000 a year.
"This is undoubtedly one of the best Melbourne shopping-strip investment opportunities of 2023," Talbot said.
Fitzroys' recent Walk the Strip report showed Church Street has the lowest vacancy – at 0.7 per cent – of the city's iconic strips in 2022, below its long-term average of 1.68 per cent and well below the Melbourne average of 8 per cent.
Source: Thanks smh.com