PwC boots eight partners over tax leak scandal
PwC has fired eight partners for their involvement in the tax scandal following an internal investigation that found they misused confidential information.
The eight individuals who are being "exited" from the partnership, or are in the process of being removed, are Peter Konidaris, Eddy Moussa, Richard Gregg, Pete Calleja, Sean Gregory, Peter van Dongen, Wayne Plummer and former chief executive Tom Seymour.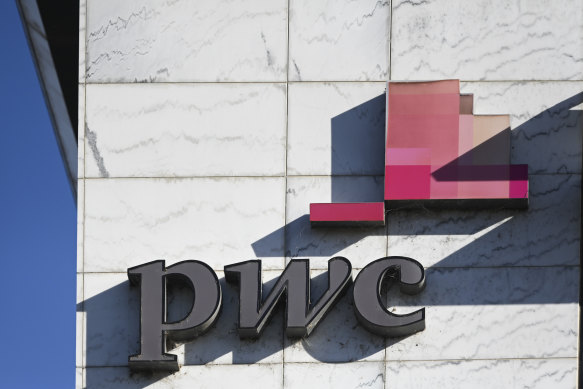 In a statement, the company said the internal investigation found "specific examples" where the individuals breached professional standards and a "failure of leadership and governance".
"It is clear that the conduct of a number of partners fell short of what was expected of them. They are now being held accountable for their misconduct," PwC acting chief executive Kristin Stubbins said.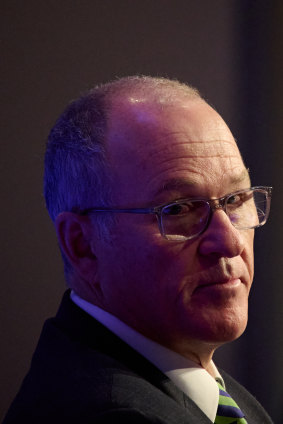 The internal investigation conducted by PwC is separate to an independent review led by former NBN co-chairman Ziggy Switkowski.
PwC's announcement will mean Seymour, who was chief executive of the firm's Australian operations for three years from May 2020, will have his partnership exit date – originally slated for September 30 – pushed forward.
"While we cannot change the past, we can control our actions today and in the future. Moving forward, the PwC Australia management team will continue to take all appropriate steps to improve the firm's culture and standards," she said.
PwC has been in damage control to repair the company's reputation after it was revealed that a number of senior partners at the firm had used confidential government advice to drum up work from multinational companies and help them pay less tax.
Last month, PwC handed over to the Senate the names of staff it says are implicated in the tax leak scandal, including four who were allegedly involved in the sharing of confidential information on changes to multinational tax avoidance laws and 63 staff and partners who received emails. This followed a demand from Senate estimates to name all those involved.
In comments to a NSW parliamentary inquiry last Monday, Stubbins vowed to name all those involved in the tax leak scandal and warned of "severe" and "public" consequences.
An anonymous group of PwC partners have raised doubts about the independence of the company's internal investigations, saying newer and less senior partners were bearing the brunt of the scandal.
"We hold a strong conviction that the law firms may have previously maintained a relationship with our firm's General Counsel and Office of the General Counsel, making it exceedingly challenging to scrutinise the involvement of these entities, which, in our view, should bear significant responsibility," the group said in a letter to senior leadership last week.
"We firmly believe that the emphasis placed on those mentioned in the emails [to the Senate] has overshadowed the accountability of those who were tasked with running the firm," the anonymous group said in an address to senior partner Tony O'Malley.
Over the weekend, Greens senator Barbara Pocock made a formal referral of the company to the new National Anti-Corruption Commission (NACC) in one of the first matters to be referred to the new independent agency after opening on Saturday. The watchdog has been set up to detect and investigate corrupt conduct in the Australian government sector with the power to compel witnesses. It is not compelled to investigate referral it receives.
Stubbins will be replaced as chief executive by one of PwC's most senior global executives, British executive Kevin Burrowes, who is being parachuted in from Singapore and has a strong background in company transformation projects, standards and governance structures.
The Business Briefing newsletter delivers major stories, exclusive coverage and expert opinion. Sign up to get it every weekday morning.
Source: Thanks smh.com