'Way too late': ASIC hands investment cowboy life-time ban
An unauthorised investment scheme has cost hundreds of people their savings.
See all 4 stories.
A key associate of a global investment scheme that has embroiled potentially thousands of investors has been issued a life-long ban from providing any financial services after being on the corporate regulator's radar for years.
On Monday, the Australian Securities and Investments Commission (ASIC) announced it banned Sydney-based director David Henty Sutton from involvement in financial services including "any function involved in the carrying on of a financial services business" and "controlling an entity that carries on a financial services business".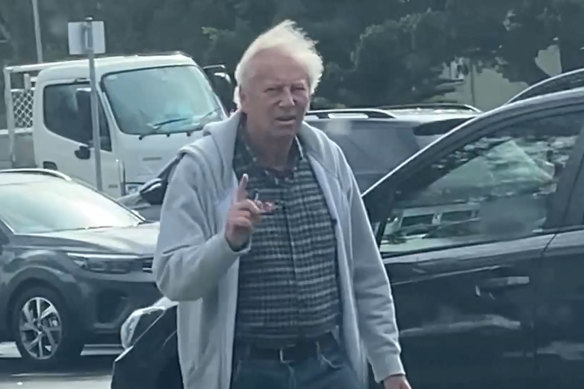 The ban comes after an investigation by this masthead uncovered a number of Australian financial advisers who used their trusted positions to convince clients to buy dubious investments in an investment scheme supposedly backed by billions of dollars in assets.
Stephen Helberg, an auditor of 40 years and a former employee of Aus Streaming – a company directed by Sutton – who quit when he peeled back its inner workings and became suspicious, said ASIC was "way too late" in taking action.
"It's taken ASIC two years," he said. "They have been provided with all of the information and could have obtained all the working documents from PwC that proved two years ago what they have now concluded. In those two years, unsuspecting investors would have made investments into the fraudulent companies and that could have been prevented."
Sutton was a director of the unlisted Australian-registered company ALT Financial Group. Under his McFaddens Securities business, Sutton promoted and did the administration for a scheme in which shares sold to investors were never listed.
ASIC has also disqualified Sutton from managing corporations for five years and cancelled the Australian financial services (AFS) licence of Sutton's company McFaddens, now known by its previous name, APC Securities.
The APC Securities website was still online on Monday but its "contact us" page led to an error page saying "the resource requested could not be found on this server".
McFaddens is a financial services firm based in Sydney which had held an Australian financial services licence since September 2009. Sutton became director of the firm in July 2009, and has been the key person on the licence since September 2009.
The regulator said its concerns arose out of Sutton's conduct in making offers of investment in unlisted shares via McFaddens to Australian and overseas investors in companies including Steppes Alternative Asset Management, Trinus Impact Capital, Avalon Pacific Group Limited and ASAF Critical Metals.
ASIC said Sutton was not a fit and proper person to provide financial services because of actions including inducing another person to deal in financial products by making a statement that is misleading, false or deceptive, or by a dishonest concealment of material facts.
The regulator also said Sutton made misleading or deceptive representations in his capacity as a director of McFaddens and APG, engaged in conduct regarding a financial product that was misleading and deceptive or was likely to mislead and deceive; and did not taking reasonable steps to ensure McFaddens' representatives did not accept conflicted remuneration.
ASIC further found that Sutton failed to exercise his power and discharge his duty with care and diligence relating to his directorships of Paltar Petroleum and Aus Streaming.
In July 2017, ASIC issued an enforceable undertaking to Sutton's Avalon Pacific Capital, the biggest broker on the National Stock Exchange, but did not pursue a case for a breach of the NSX market integrity rules, instead allowing the firm to cancel its status as a market participant on the NSX. But Sutton's run-in with the regulator dates to April 2000 when a group of companies, of which he was a director, was slapped with an enforceable undertaking and fine by ASIC after an investigation found irregular trading and misleading reporting.
Sutton was also involved in and facilitated misconduct by Brisbane-based former financial adviser Kristofer Ridgway. In March 2022, Shaw and Partners notified ASIC about a breach in which Ridgway secretly put millions of dollars of clients' money into three investment products that the 35-year-old broking house didn't have on its approved product list. Ridgway was permanently banned from having any involvement in financial services nearly a year later in April.
Former NSW Nationals senator John Williams said he welcomed ASIC's actions, but it was "not before time".
"When I was in parliament, the definition of frustration was ASIC," Williams said. "The constant question I've had for years is why it takes ASIC so long to act. If they're going to be a feared regulator as they should be, they should act quickly and as soon as they get the information together."
Helberg, who was owed more than $250,000 in unpaid salary when he quit Aus Streaming said he now wanted ASIC to provide its information to the federal police, so they could do a formal investigation.
"I accepted a long time ago that I'm not going to get one single cent back," Helberg said.
"I've worked with a whole bunch of investors for the last few years, and we've spent hundreds of hours pursuing this. If I can prevent anybody else from being harmed by these people, that will be worth it."
McFaddens and Sutton have the right to appeal to the Administrative Appeals Tribunal for a review of ASIC's decision.
ASIC declined to comment on the length of the investigation.
Source: Thanks smh.com